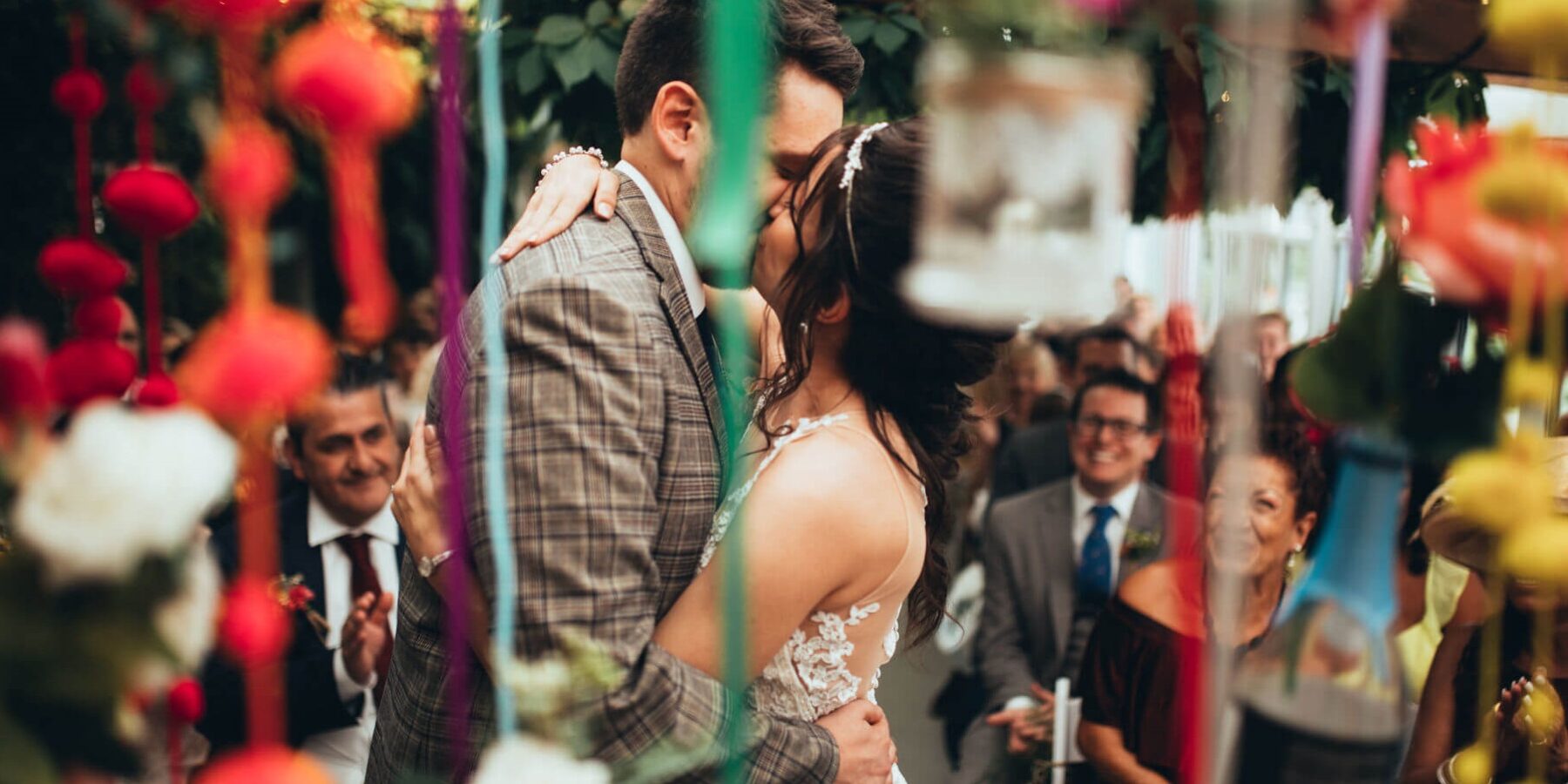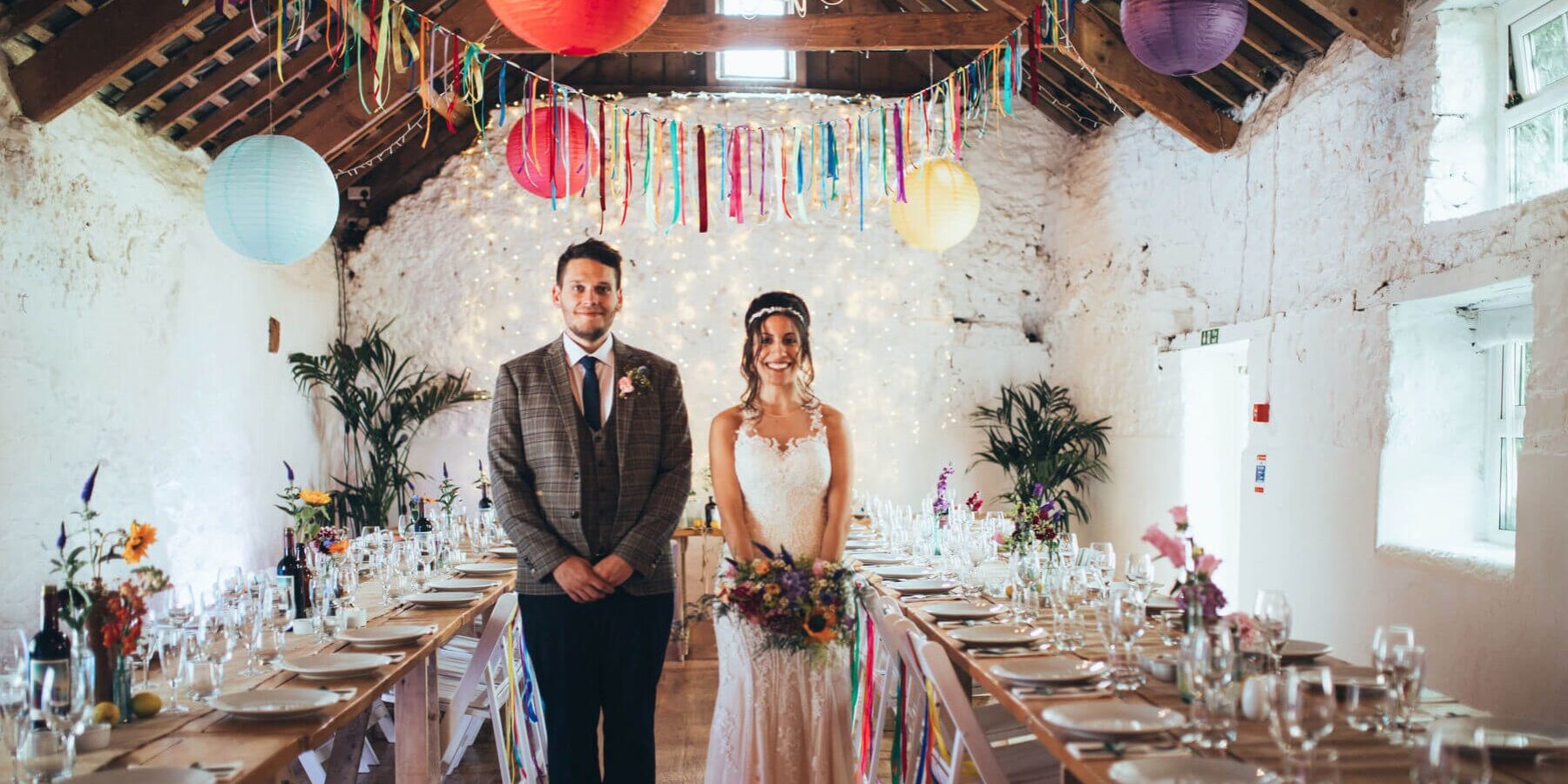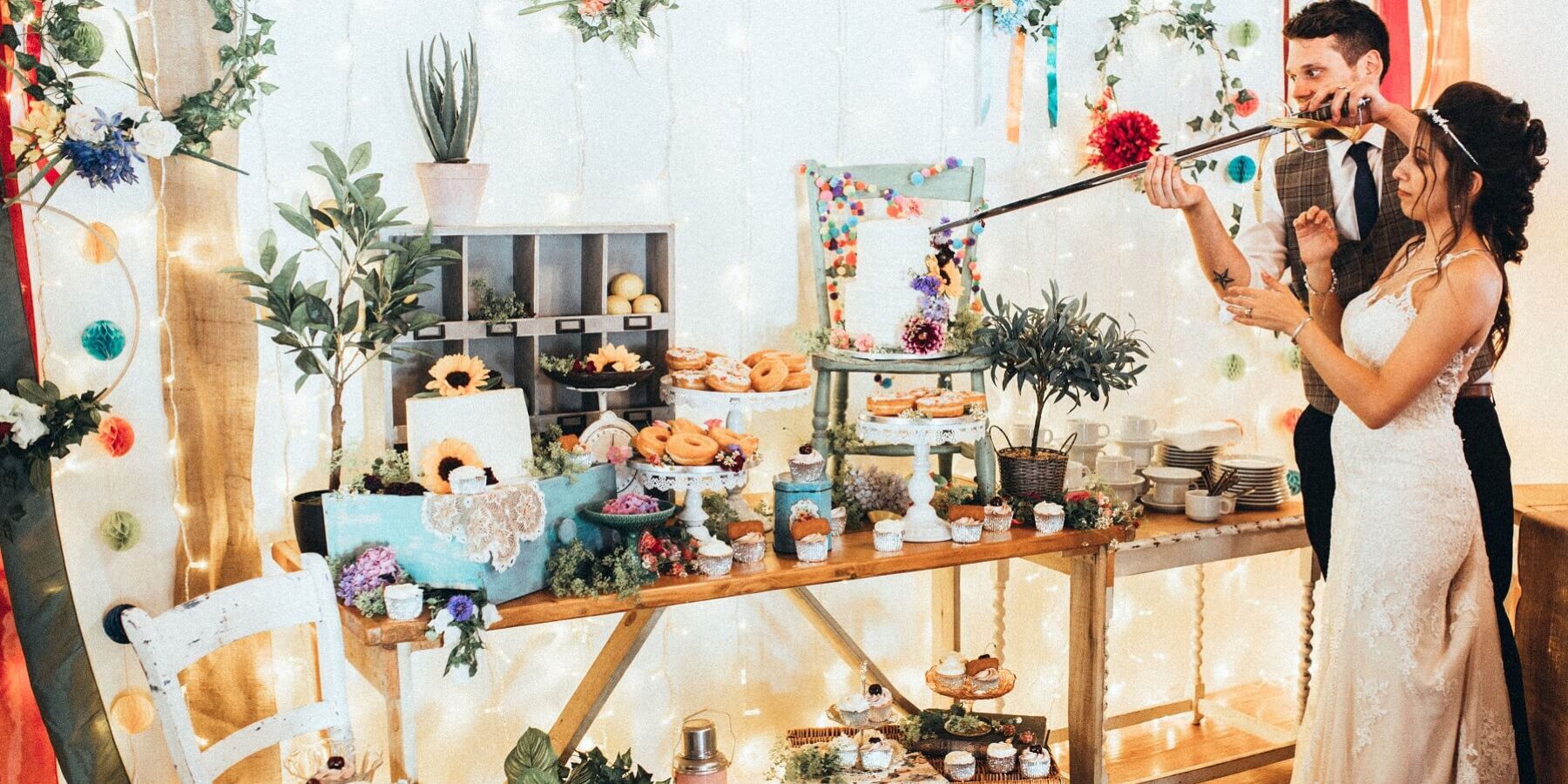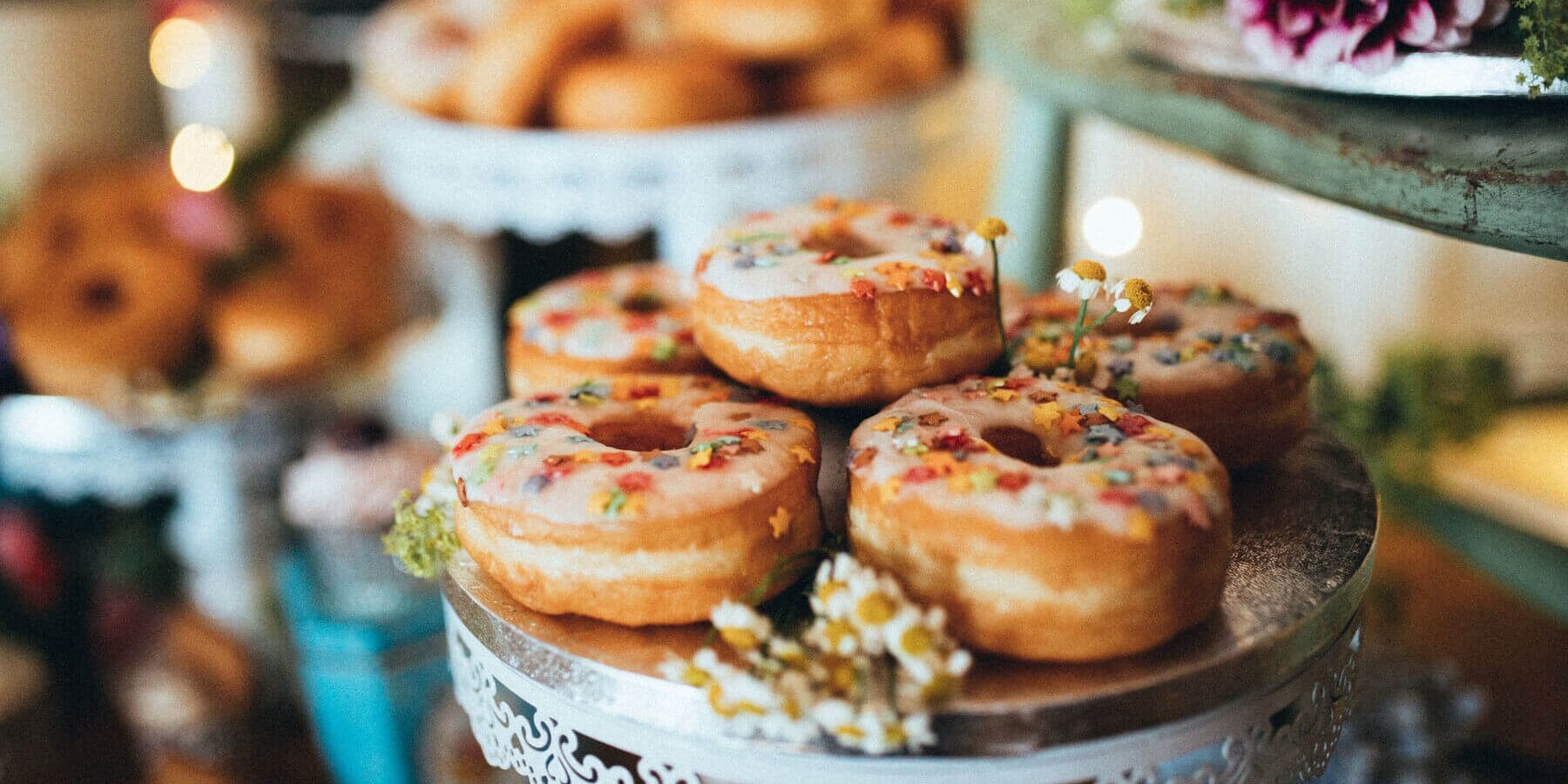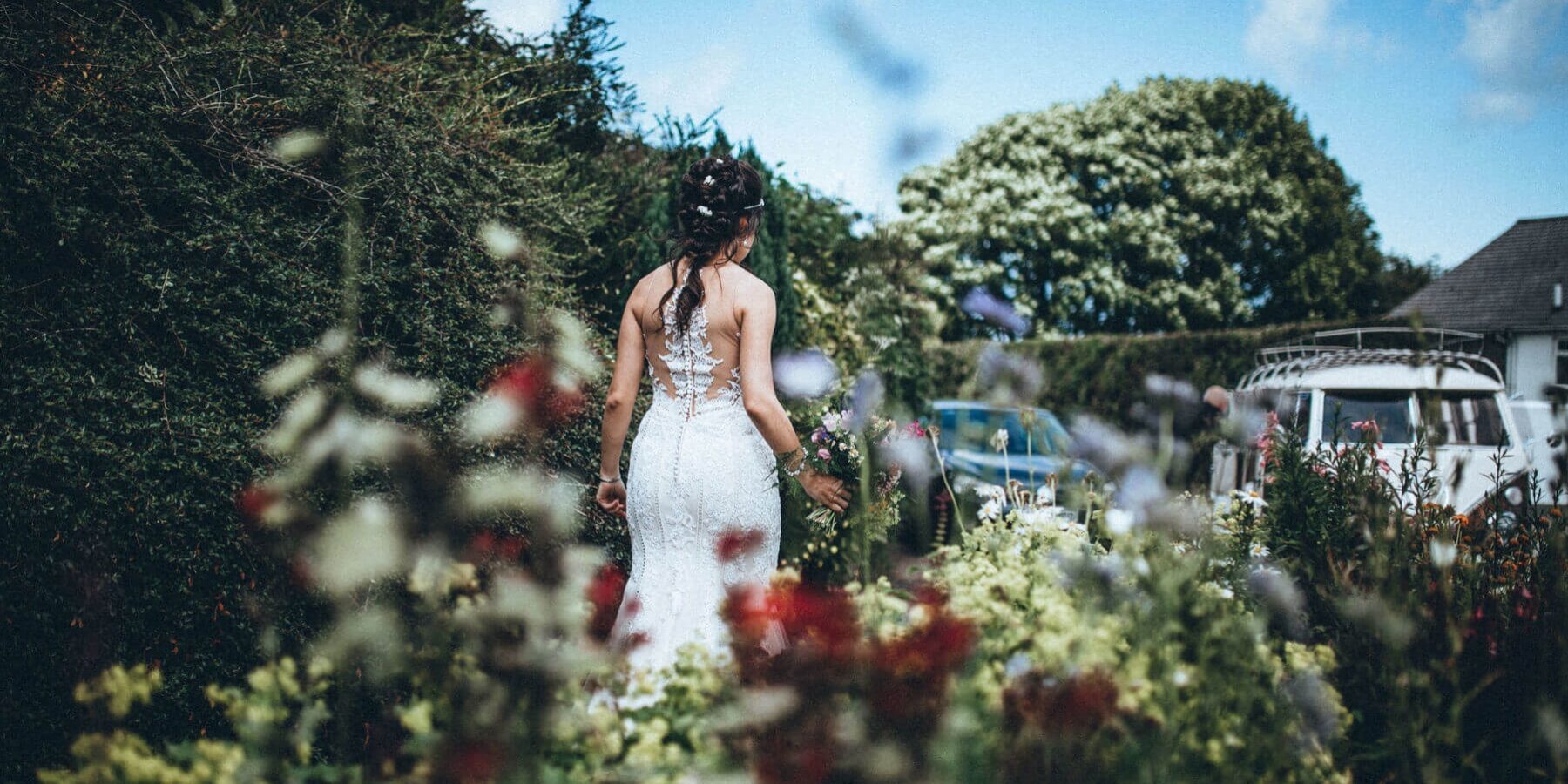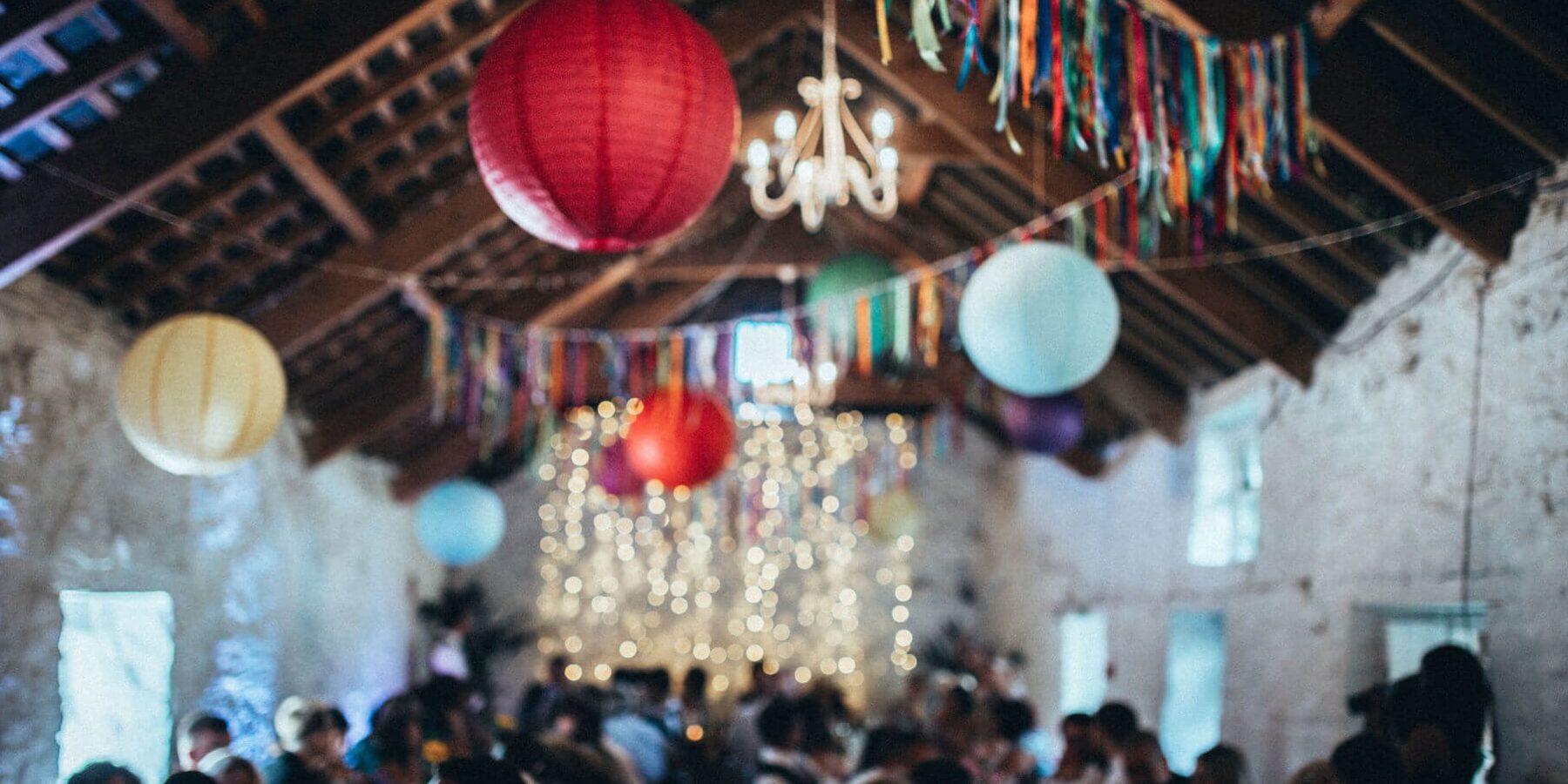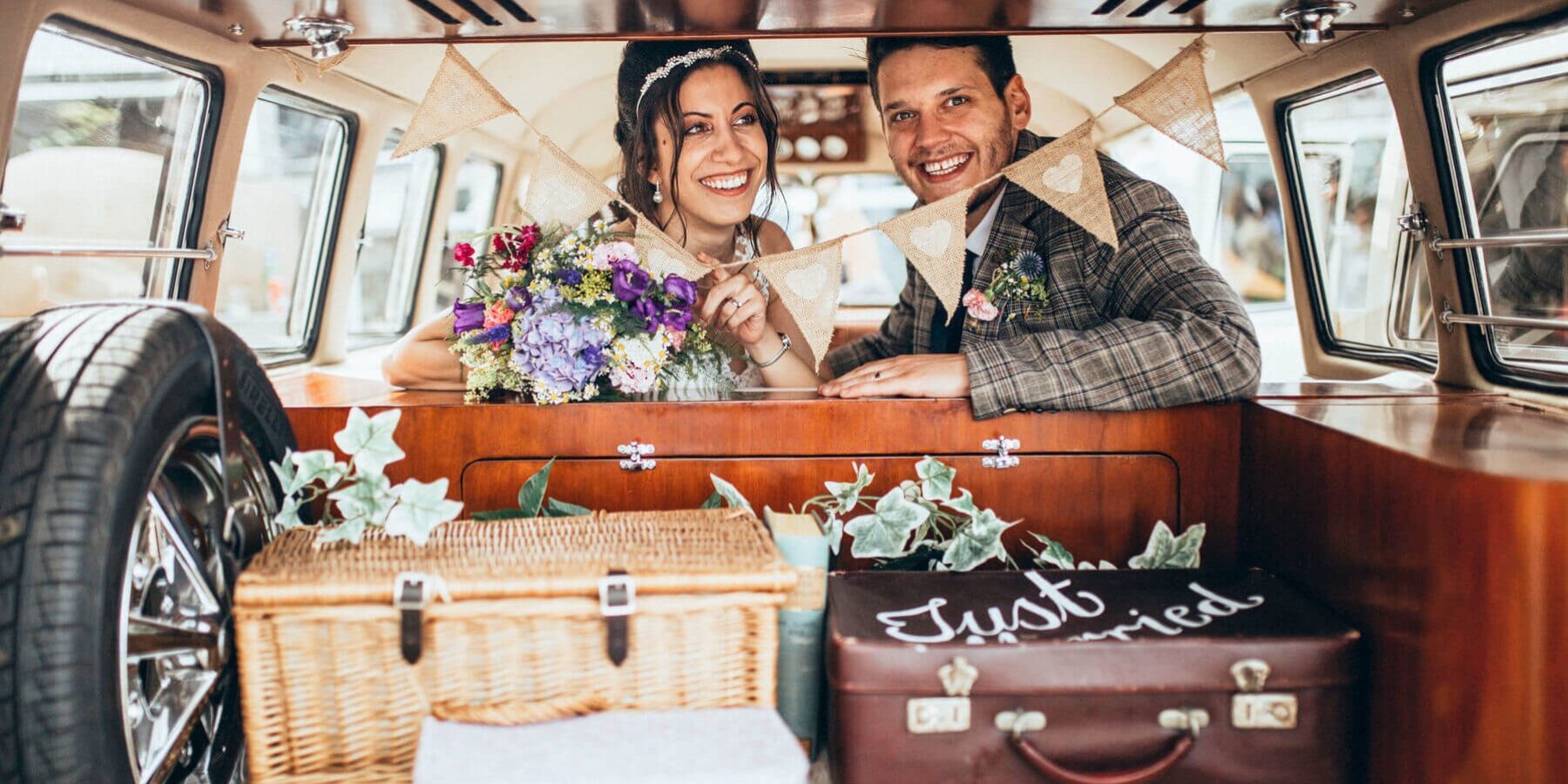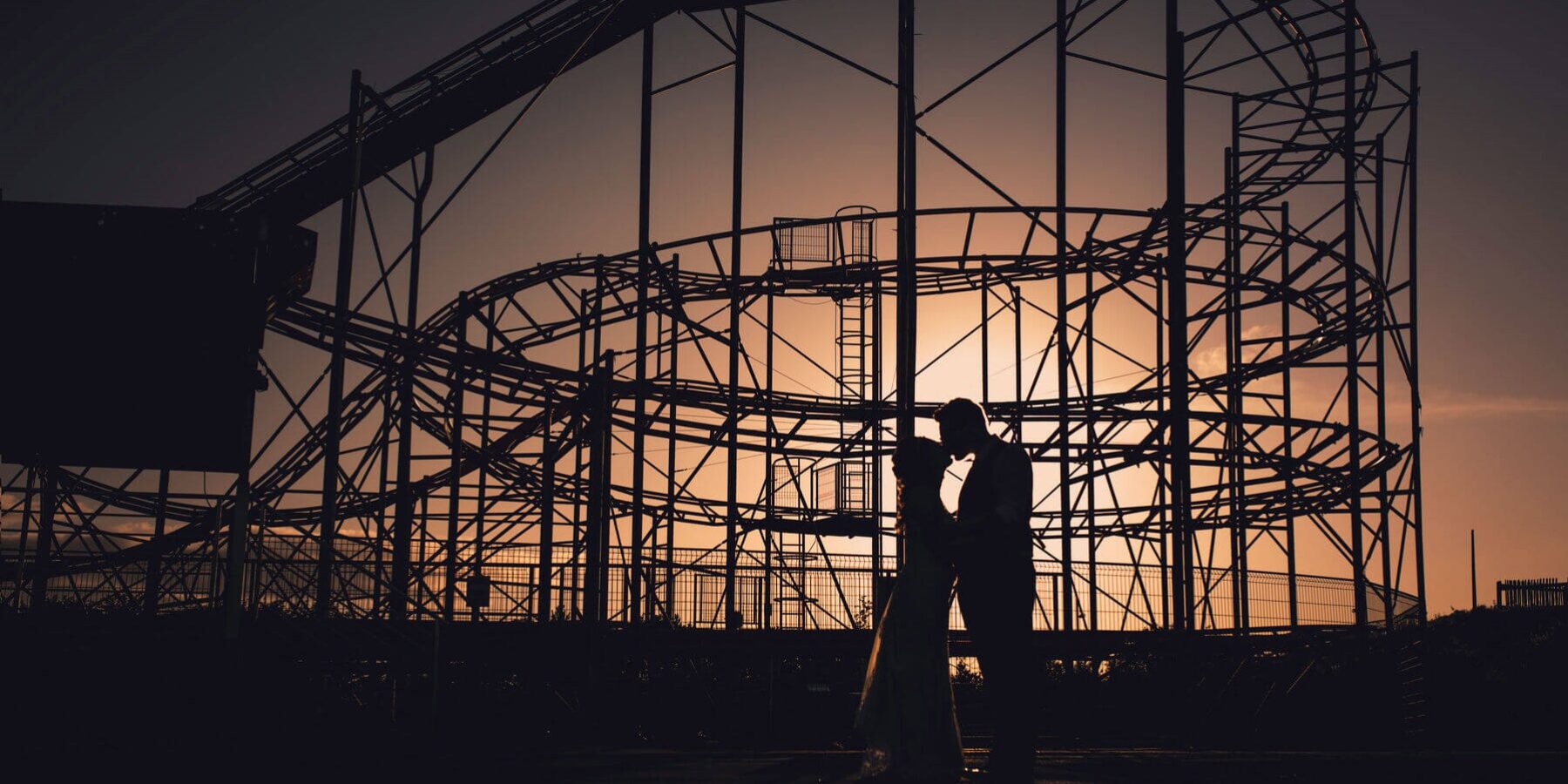 July 2019
Photos courtesy of Joshua Rhys Photography
See lots more lovely photos of Kiera & Rob's day in our gallery here.
Tell us a little about yourselves …
He's Rob, 32 and I'm Kiera, 30. We live in Cardiff. Rob works with autistic children in a learning support role, and I'm a recruiter and writer. Like all great modern love stories, we met on the internet. In the pre-Tinder era, just (we're both glad about that). I did the rounds forever, assuming I'd never find love – and he logged on once and found me.
Why did you choose The Old Barn for your big day?
We chose The Old Barn before we'd been to see it. It ticked a lot of boxes and had features we hadn't even realised we wanted. It had the right feel for us. Or at least, the website stories did.
When we saw it for the first time at their January wedding fayre in 2018, we knew we'd made a brilliant choice. Not only did we love the venue itself, we were able to start booking suppliers who knew The Old Barn well. From there, it all came together naturally.
Was it important to you that it was a 'DIY' venue?
It was, in the sense we wanted the wedding to look and feel like ours. That's harder to achieve when the setting is venue led. But we weren't massively fussed on creative control. We wanted to avoid stress (and waste) where possible, and we knew professionals would do the job better.
So, we booked a venue stylist (Katie Stevens at Best.Day.Ever) and gave her a Pinterest board and some basic direction around what we wanted. She hooked us up with Heather (Church Park Flowers) who created the most stunning displays and bouquets. She also worked with Emma (Mrs Smudgers Kitchen) to present our cake / desert table as an artistic masterpiece.
Did you have a large budget?
Medium, I think. We had some money saved and we were lucky enough to have support from family. It probably cost around 10k. Worth it though.
What atmosphere were you aiming for?
We wanted it to feel relaxed, fun, comfortable. A bit festival like, but more practical. We didn't want to commit to one colour, so we had all of them. We wanted people to genuinely enjoy themselves, not feel like they were being dragged from pillar to post. We think we achieved that.
What did you wear?
An off-white (ivory) lacy dress. I always knew I wasn't going to have a big dress; the existence of wedding dodgems only cemented that point. Rob wore a chequered, tweed jacket and waistcoat with navy blue trousers.
Tell us about the actual ceremony …
We arrived in Mr Bo Jangles (a glorious split-screen VW camper, also from Best.Day.Ever) on the lawn in front of the barn. I managed to do the aisle without tripping over my dress (it was a close call with dad at one point) – so that was a result.
The first thing I remember was beaming faces everywhere, including people we hadn't seen for years. Then Rob's face. Then the gravity of being stood there with him. The registrar was brilliant and put us at ease. We did our own vows, which was the most emotional bit. The whole thing was a dream – there were tears, laughter, everything you want really. We signed the register in front of our colourful DIY photobooth and props, a nice touch which set the tone for the day.
Music in – Bright Eyes: First Day of my Life
Music out – Weezer: Islands in the Sun
What about your food and drink?
Our wedding was brilliantly catered by H&A Catering – we had barbecue platters in the day, and pizza in the evening. The guests raved about the food and veggies/vegans weren't overlooked either. Portions were abundant and the food was delicious. We planned it so there was something for everyone, regardless of their personal tastes or circumstances. And that's exactly how it worked out. They were brilliant caterers – we'd use them again in a heartbeat.
We did Pimms and Rum punch as welcome drinks, as well as beer, wine and prosecco for toasts. We're not really champagne people.
What about music?
We booked The One Step band from Warble Entertainment. They're a three piece who do funky/reggae pop covers, and they kept the party going. The dancefloor was packed all night. They also did our DJing between sets and they were brilliant at reading the room. The night ended with Tenacious D and Reel Big Fish, which could not have been more perfect for us.
What was the best part of the day for you?
We can't choose a best part; it was all incredible. We got to see our idealised vision come to life. The thing we loved most was bringing everyone together in a celebration of joy, it's rare you get to do that.
We're not local, but we loved getting to know North Devon. We're glad we now have a permanent link to the place, and it was great seeing our guests enjoy their own holidays there over the week that followed, too.
Did you go on the dodgems? What did your guests think of them?
We kept the dodgems a 'surprise' but I'm bad at surprises, so lots of people knew. I don't know how many, but the reaction to that room was brilliant anyway.
The dodgems are exactly what you need around the time everyone's had too much to eat and drink, when they'd usually start to get a bit tired. I loved that we got to play our own music. Me and Rob did about 6 rounds, so the guests all got a chance to smash into us. It was fantastic and everyone loved it.
Are you glad you had the day you did?
We're so glad we had the day we did. Our wedding day was everything we hoped for and so much more. Before the big day, we were anxious. We tend to skip excitement and hang out there a lot, so we thought we'd be pleased when it was over. The reality was completely different, it's all we wanted to talk about for weeks. We'd do it again if we could.
Did you feel well taken care of by The Old Barn team?
The Old Barn team were wonderful. Conscientious, patient, easy-going, and at times forgiving – we can't speak highly enough of them.
I think everyone feels like they're in over their head when planning a wedding – and we were no different. Many people would call our approach 'laid back', but we were actually terrified. The team at The Old Barn (especially Joss) did a great job making us feel at ease. We couldn't have chosen a better venue, or been supported by better people.
Were there any other wedding suppliers that you'd recommend?
All our suppliers were wonderful. At times, we felt like we were over relying on them. But they did such a great job, and the day was exactly what we wanted, so I'd recommend this approach to anyone. Especially if, like me, you don't respond particularly well to stress.
So, here they all are – *takes a breath*
Photography – Joshua Rhys Photography
Styling/car – Katie & Neil Steven at Best.Day.Ever 
Flowers – Heather Eales at Church Park Flowers 
Cake/Desserts – Emma Smudger at Mrs Smudgers Kitchen
Entertainment – The One Step Band
Catering – H&A Catering
Accommodation – Hartland Quay Hotel
Hair – Svieta James
Make-up – Christina Tsenti (she's my sister)
Dress – Wynter Isabelle, Barry
Suits – Anthony Brooks Menswear Fleet
Booze – Majestic Wines, Bideford