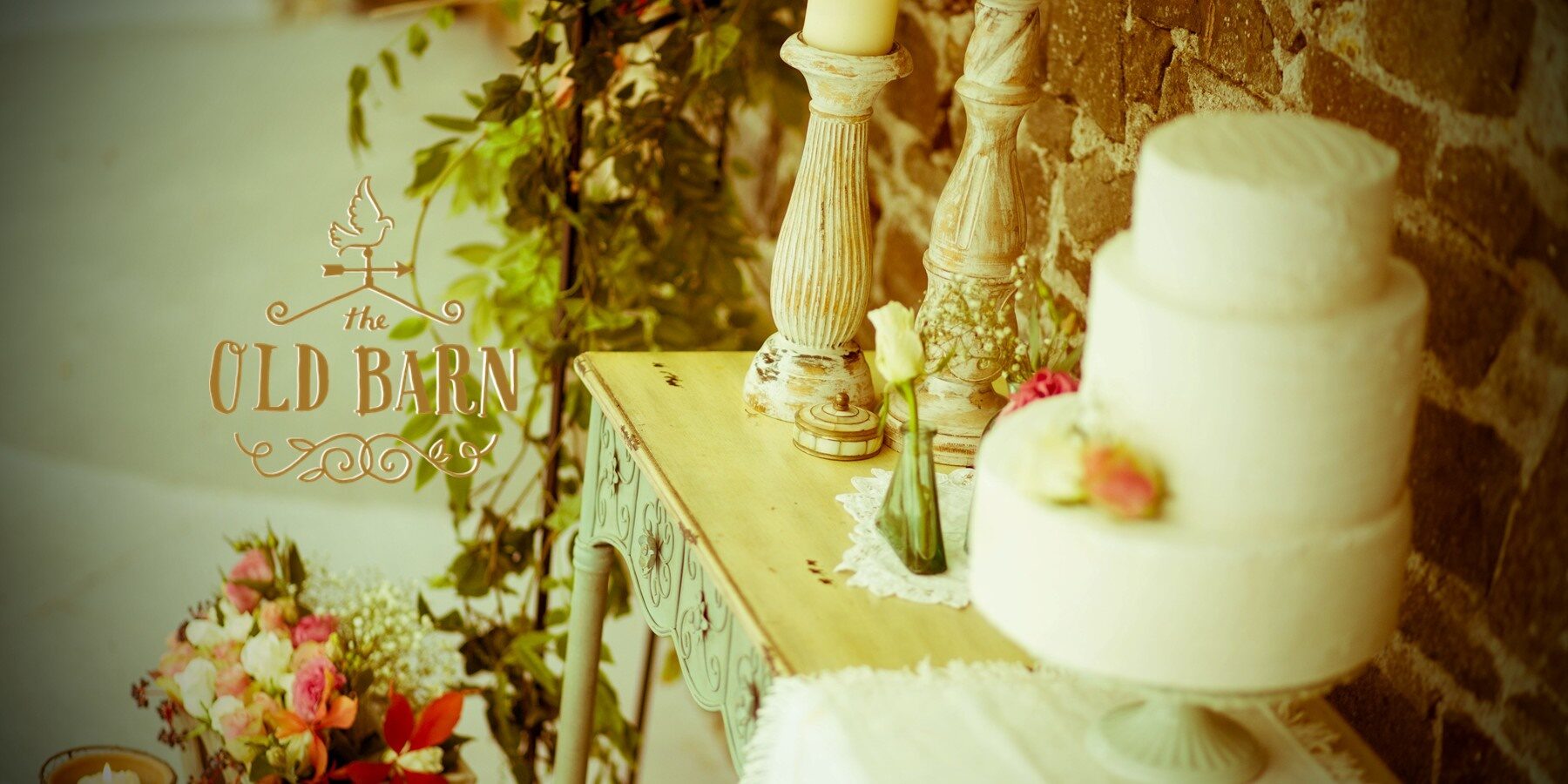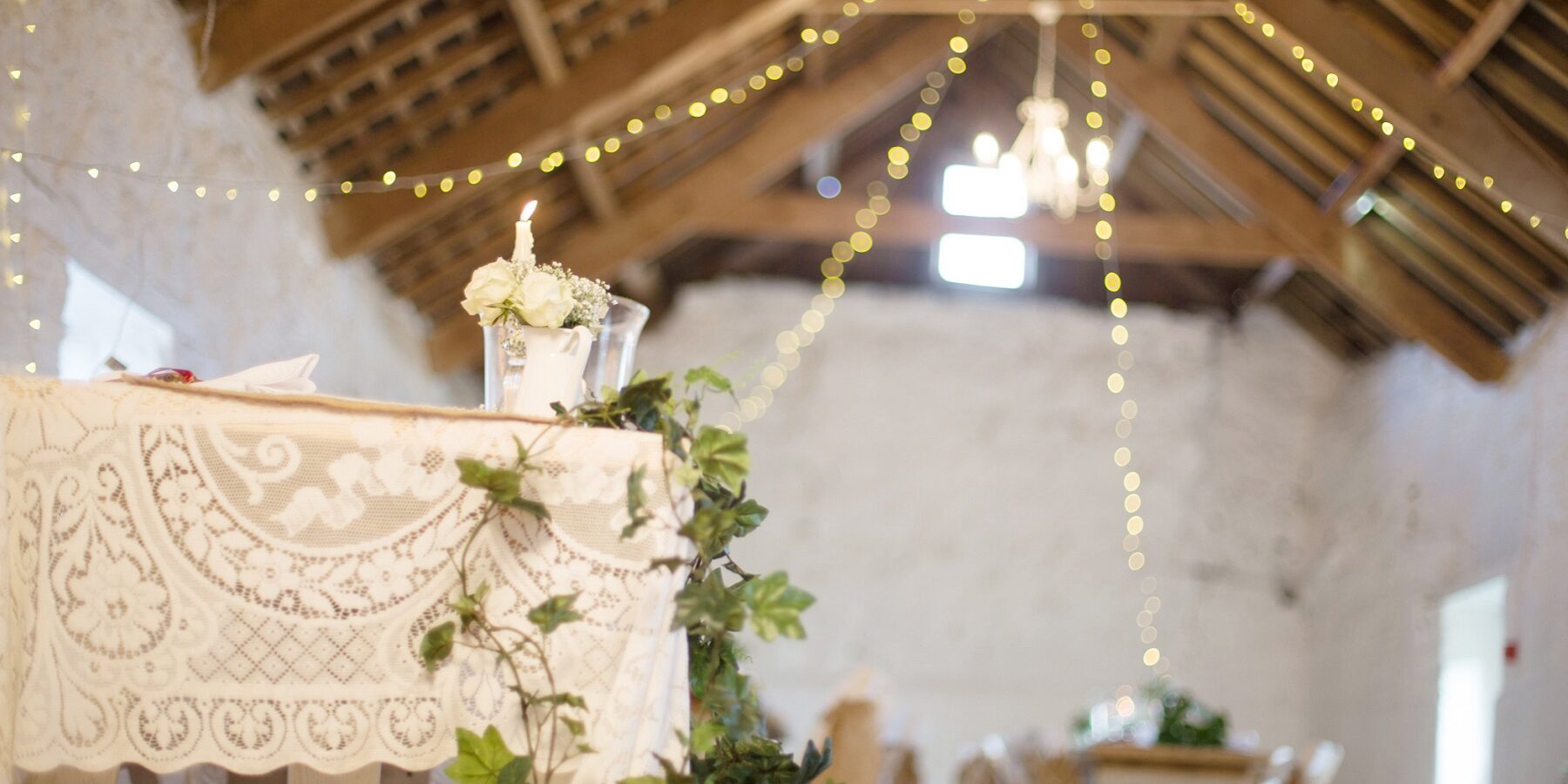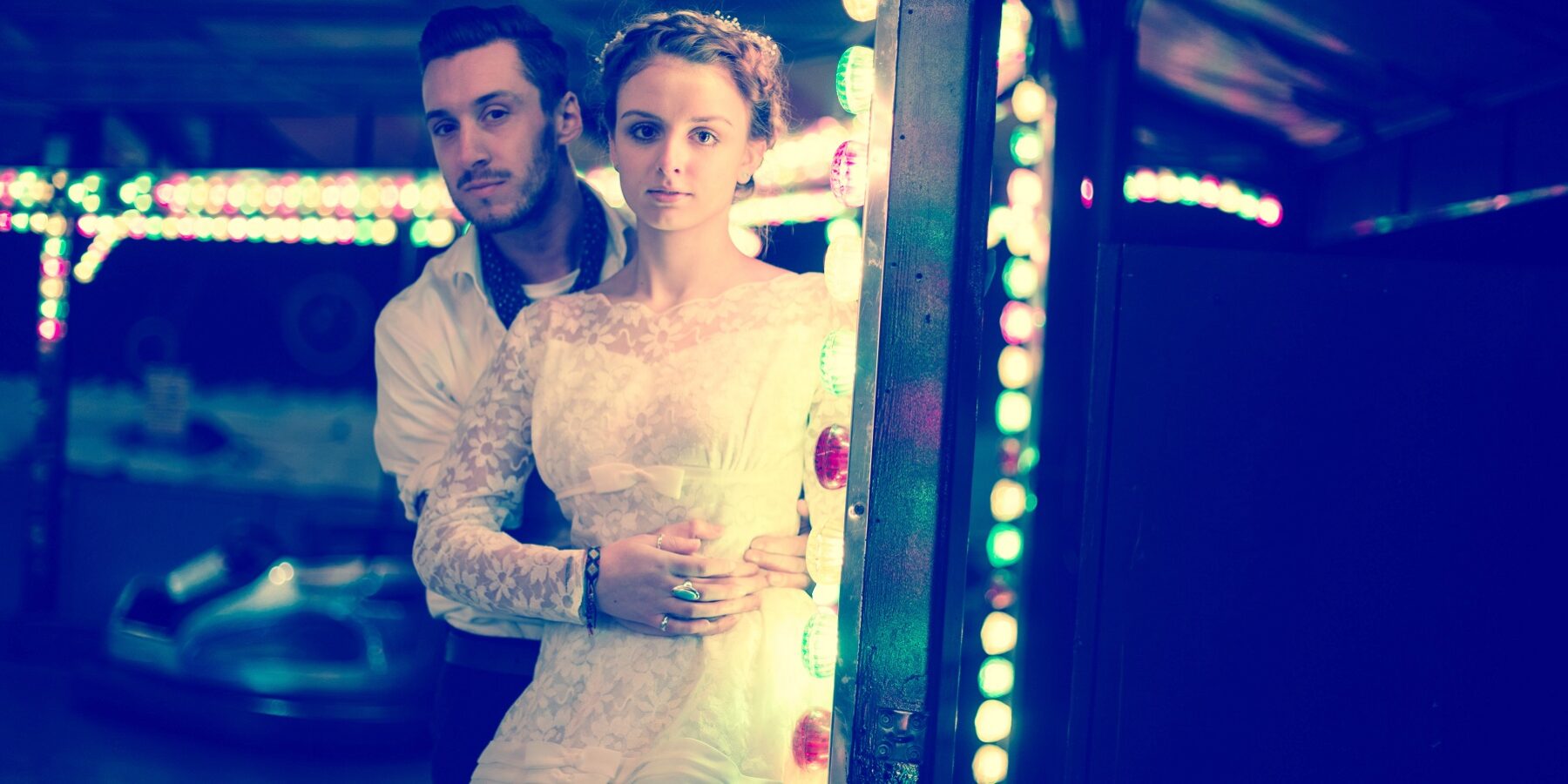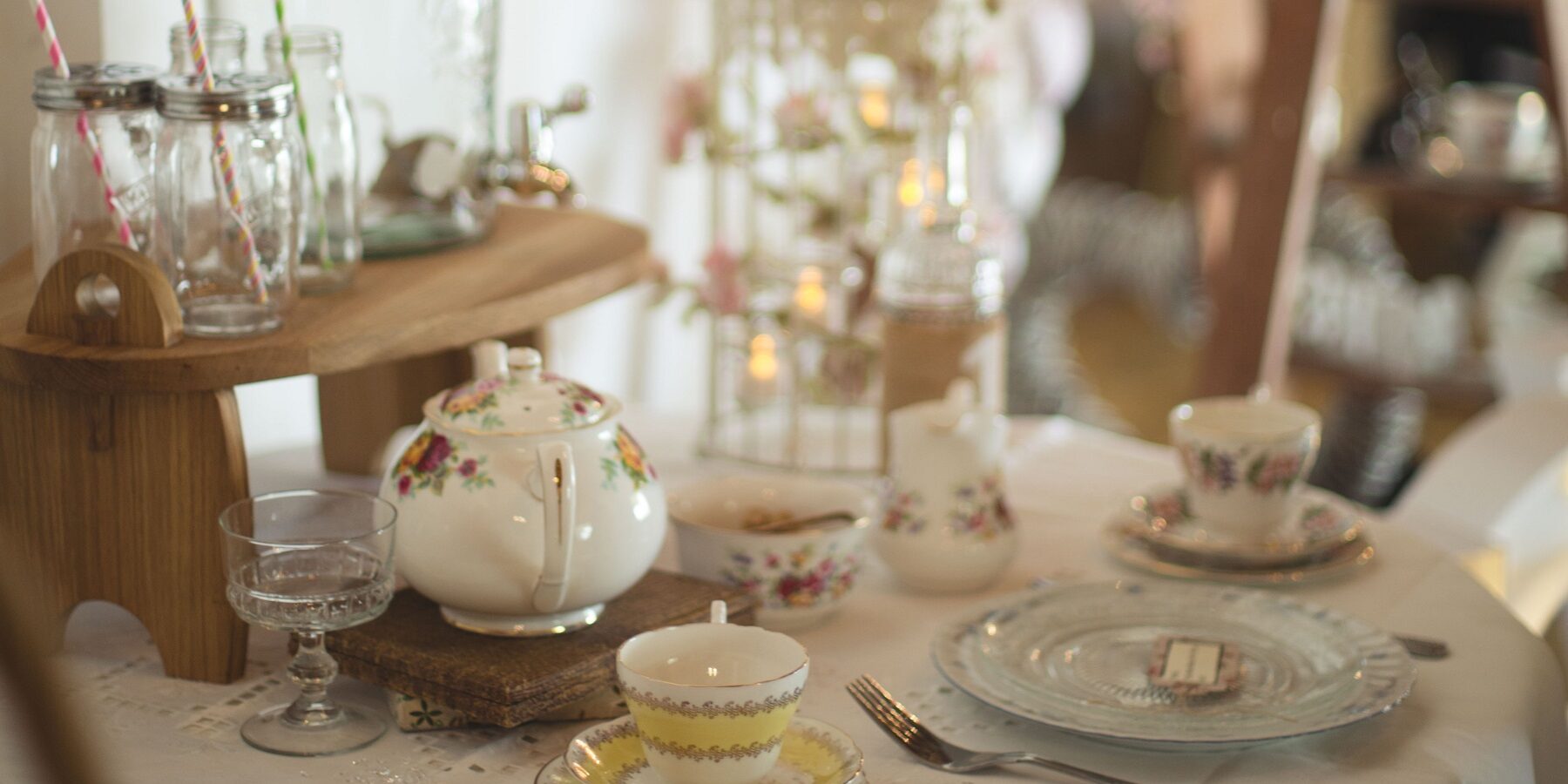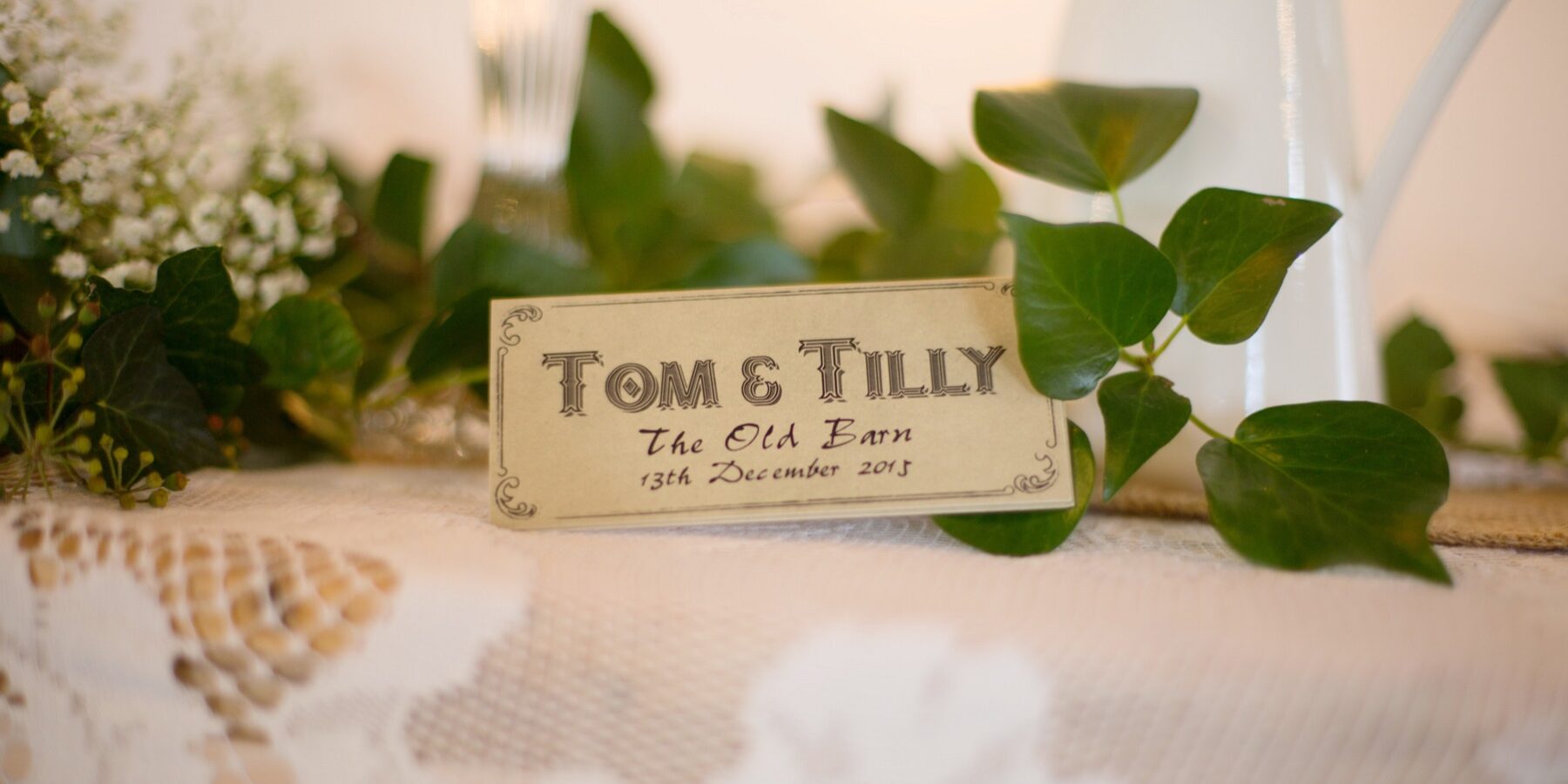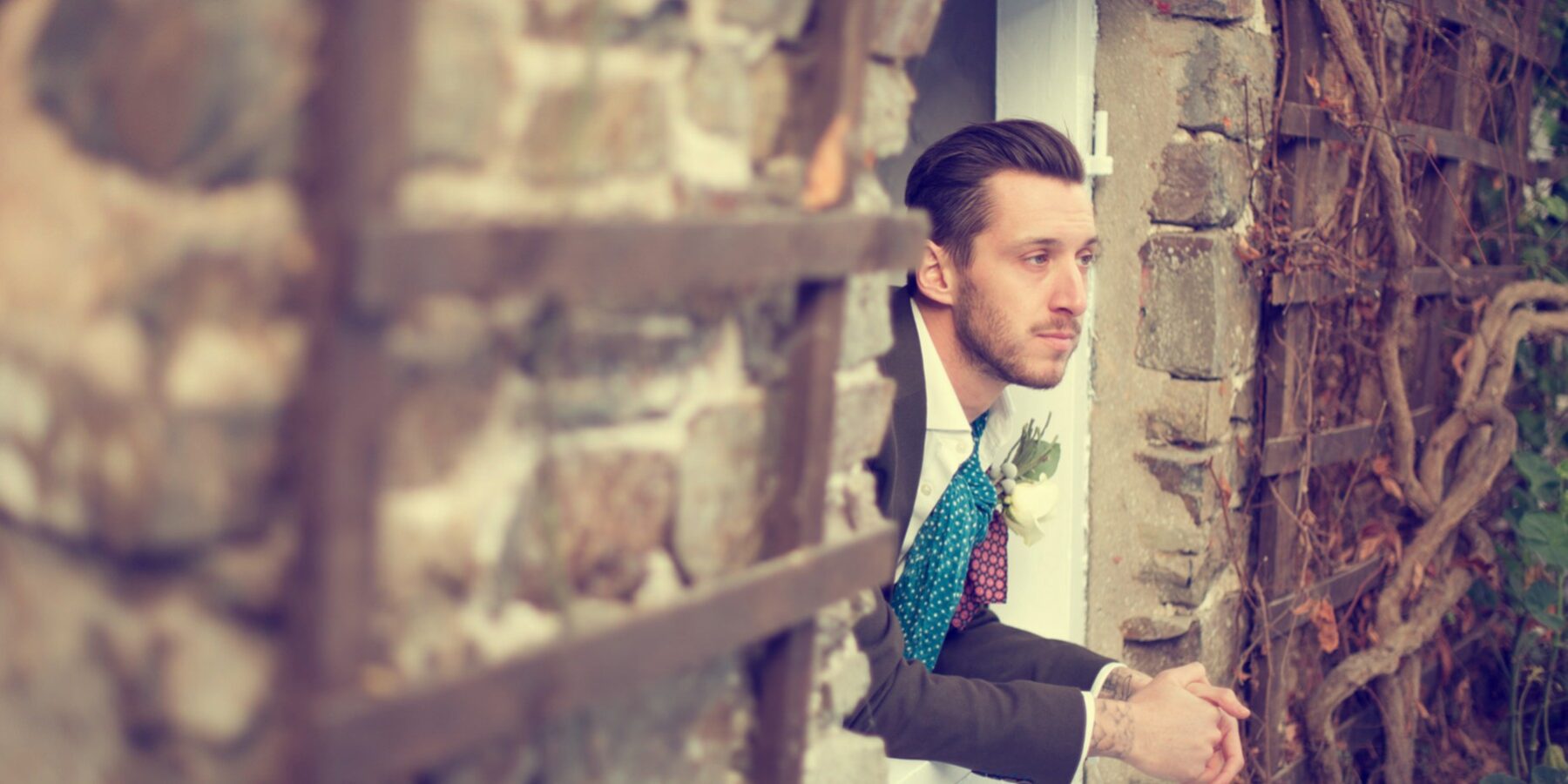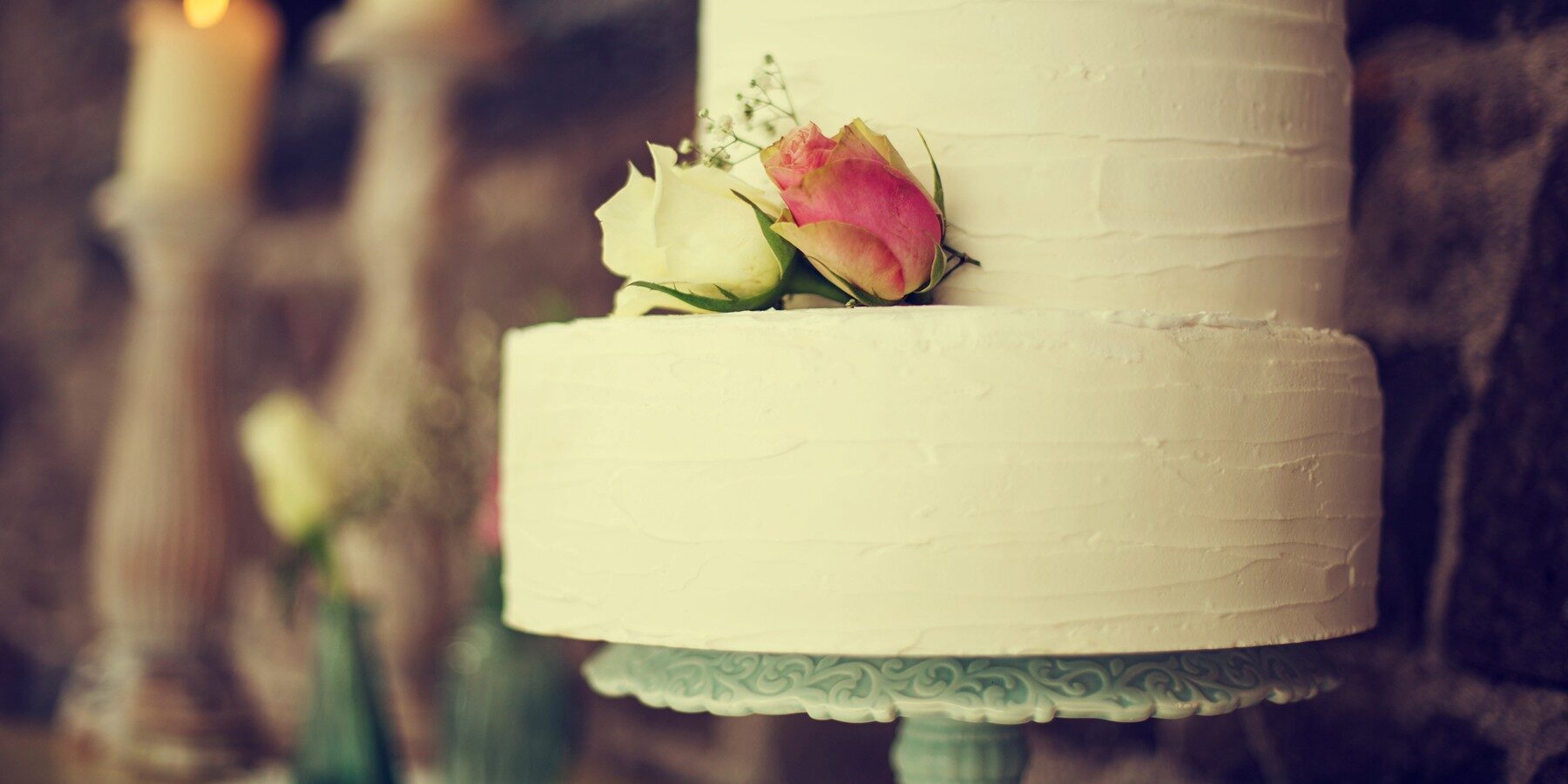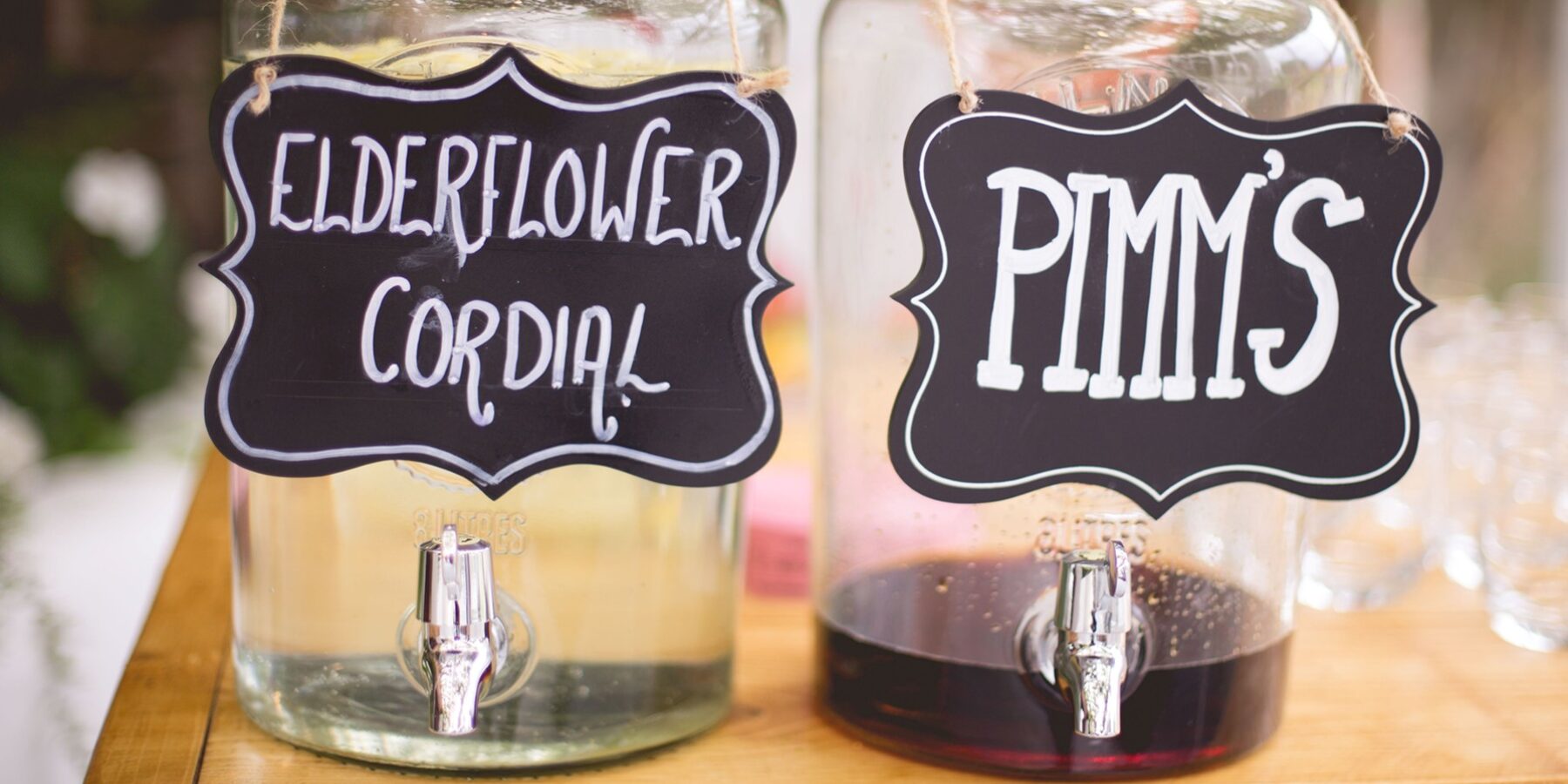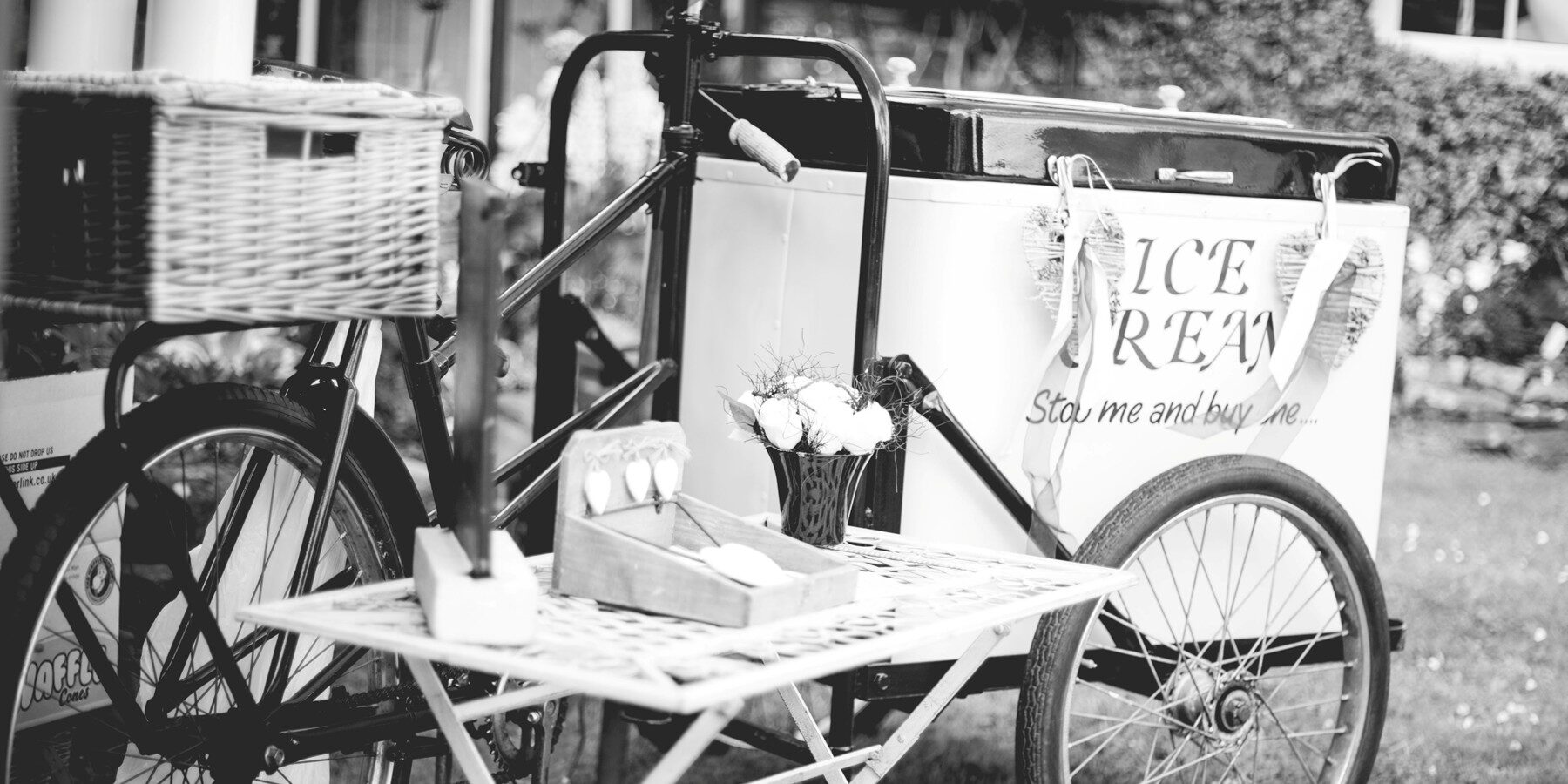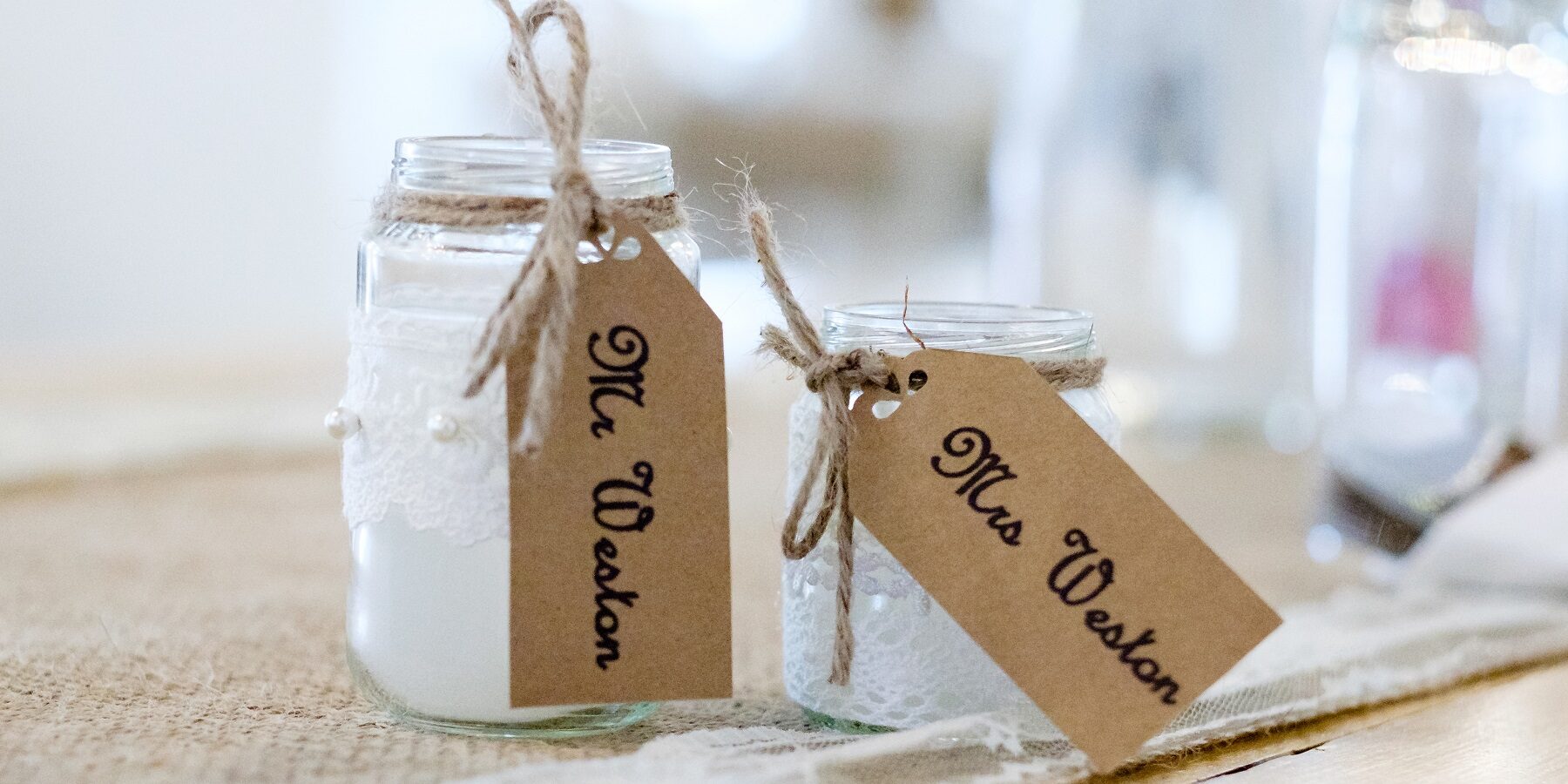 Vintage weddings in North Devon's Old Barn work perfectly, thanks to its stone walls, wooden beams and quirky touches like our fabulous dodgems (yes, you can get married on them!!) and haycart.
We can also help you find brilliant North Devon wedding suppliers to help with vintage wedding food, styling, entertainment and photography. And if you want more wedding inspiration, just take a look at our ideas for festival, rustic and boho weddings at North Devon's The Old Barn.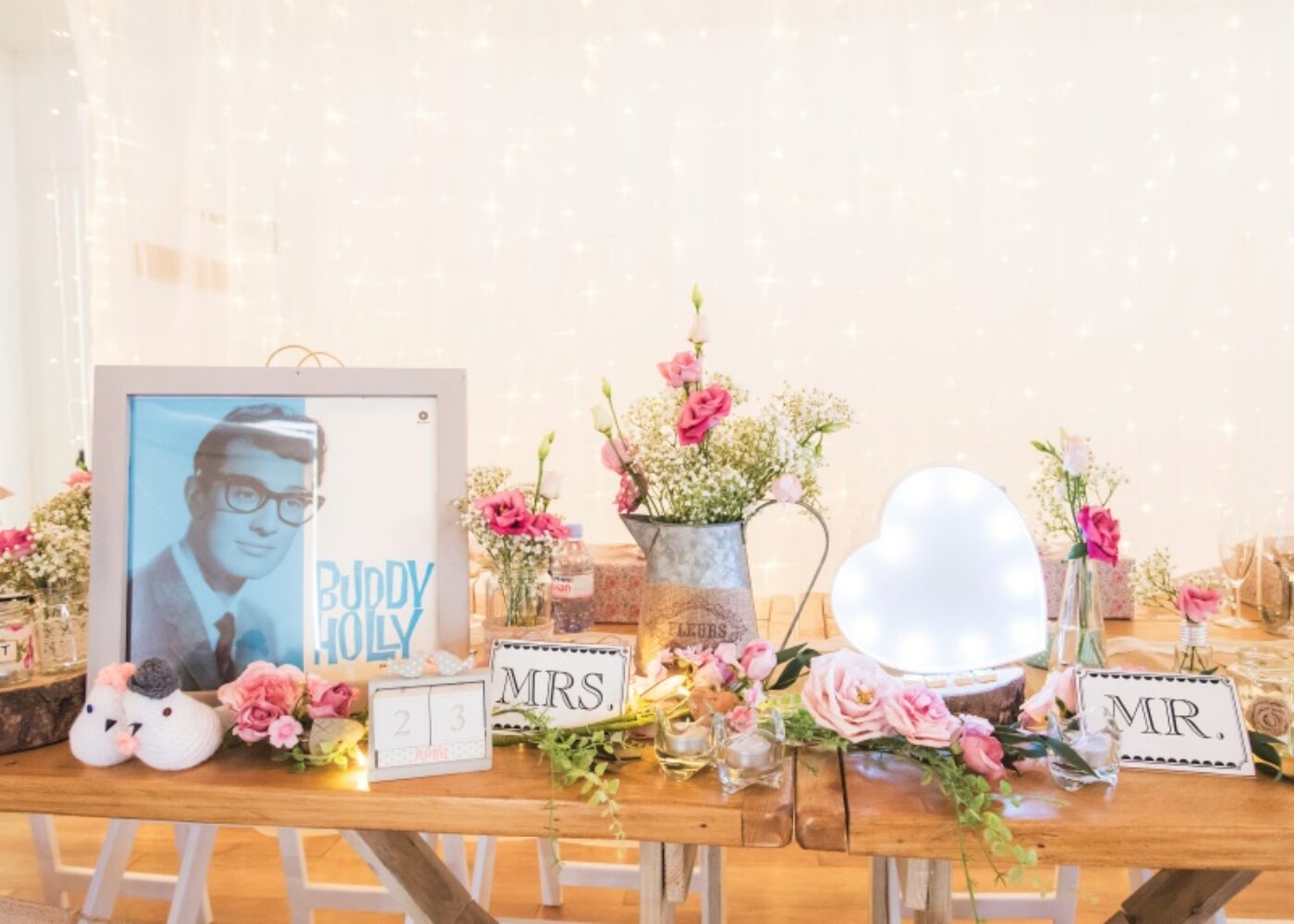 Vintage wedding styling
Whether you love a rustic, country look, classic vintage or a bohemian feel, a vintage wedding theme always looks great. And with vintage weddings, it's all about the detail. Choose interesting and classic textures and materials, such as lace, pearls, glass and china. Vintage table centres can be very quirky: think Victorian bird cages, vintage lanterns, candelabras … or with a bit of chutzpah, an interesting find from a car boot sale! You have lots of choice when it comes to colour, but aim for muted or pastel shades, such as lilac, dusky pink, duck egg blue, lemon, and white or ivory. Vintage wedding styling needn't be expensive – you can make lots of fabulous things. Being a
DIY venue
, at The Old Barn, we love to see creative brides' homemade vintage wedding accessories – plus, we have some you can borrow from us, and a
few local companies
you can hire from.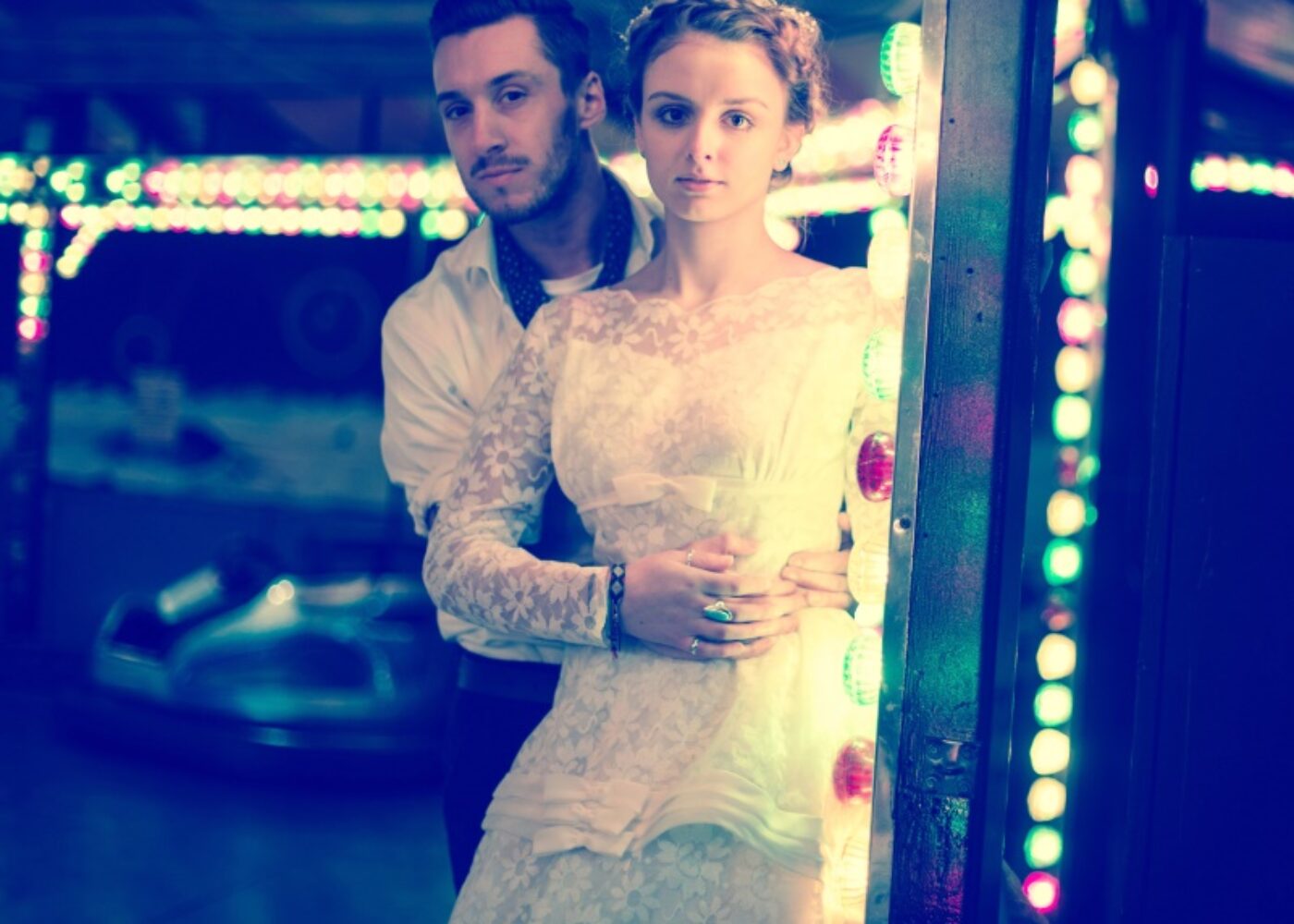 What could you wear?
This depends on your style of vintage wedding – are you rustic, classic or boho? Whichever you go for, when it comes to your dress, go for off-whites, ivories, creams and muted colours in natural fabrics (try
Frilly Frocks
in Barnstaple for vintage styles). Add detail with lace, ribbons, fur, pearls and one-off pieces – perhaps that you've made yourself. Hair will complement you and your theme, giving you lots of flexibility, so choose a creative hairdresser (such as
Steven & Laurent
in Bideford) who can successfully combine the two.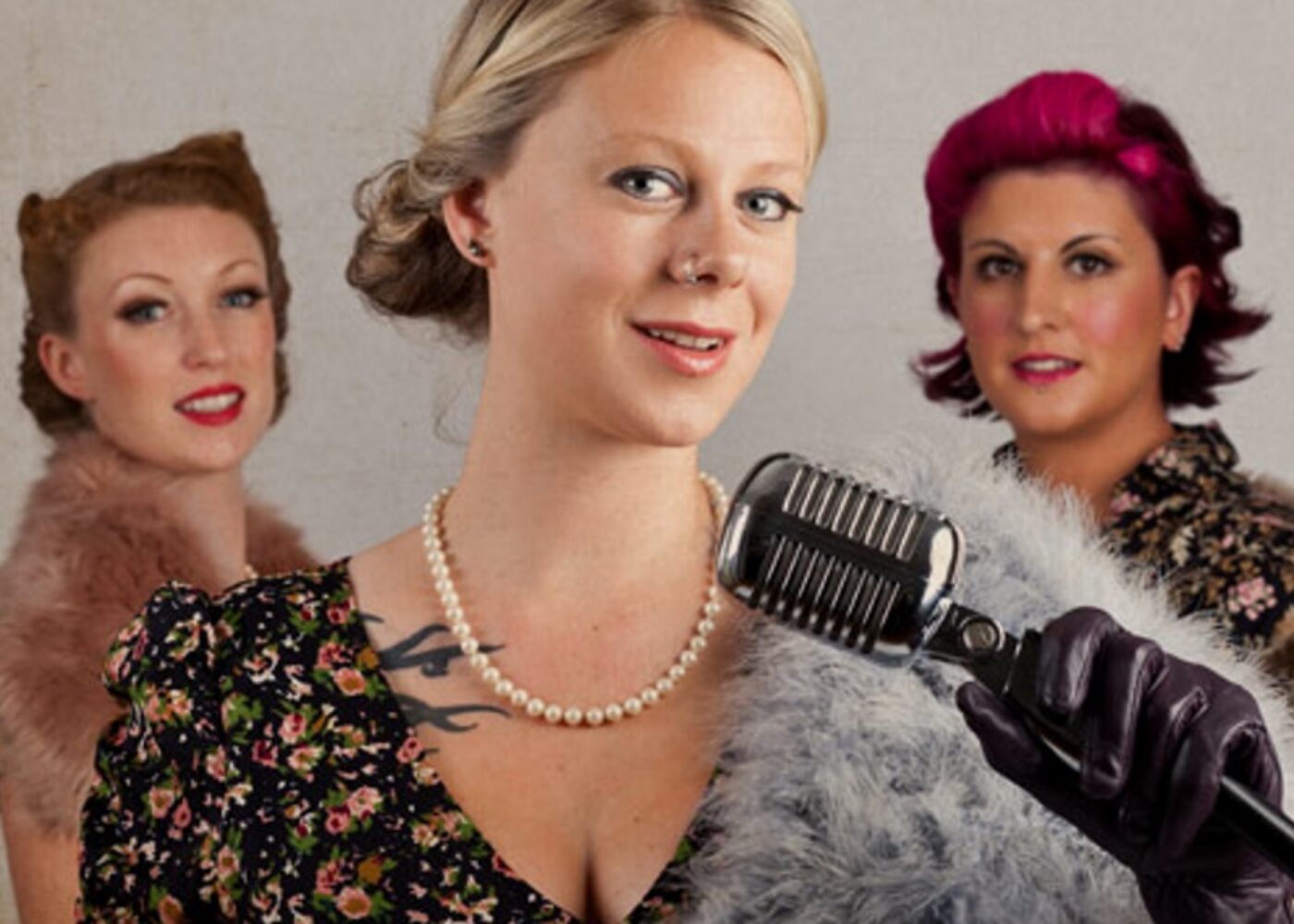 Vintage wedding entertainment
When it comes to live music, there are lots of fantastic 'period artists' out there - choose from swing bands, vocal harmony bands, rock 'n' roll, jazz, 'Rat Pack' tributes ... whichever suits your style. Retro music is brilliant for getting everyone up on the floor, and old and young dancing together - just what you want at your wedding. Try
Freak Music
for a range of artists. And for roaming entertainment, try a photobooth with props (many offer hilarious moustaches, hats and furs), or hiring a Polaroid camera for guests to borrow and take vintage-style lasting memories - both are great fun.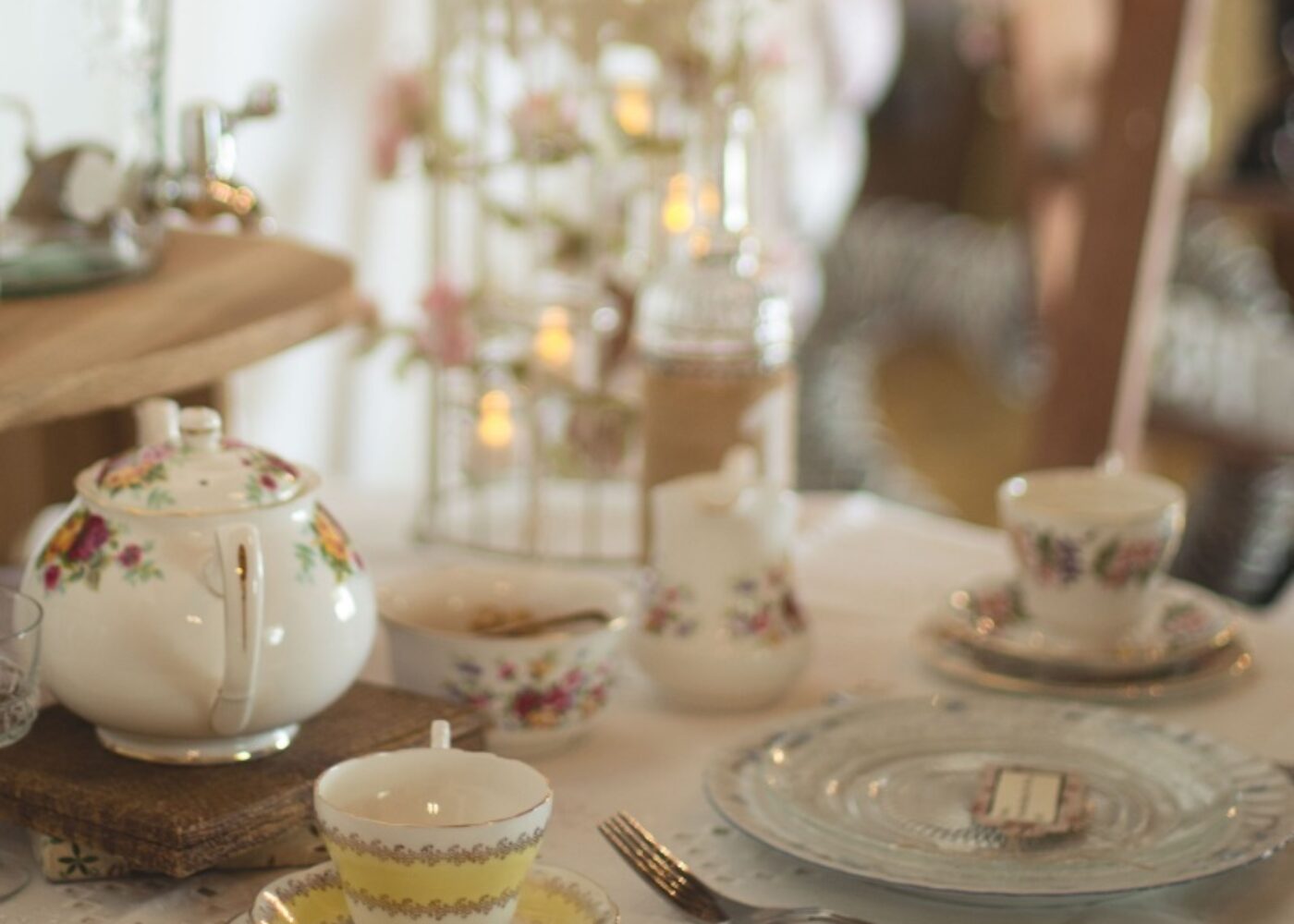 Vintage wedding food
It's easy to go low-key when it comes to the catering for a vintage wedding: think scones, cream and jam, afternoon teas, and WI-style buffets - or a cleverly-designed menu of updated classics such as poached salmon, if you want a three-course meal. And for table styling? Go for a mix and match approach, with authentic period elements such as antique china (collect these from car boot sales in the months leading up to your wedding) and hand-crafted table decorations.