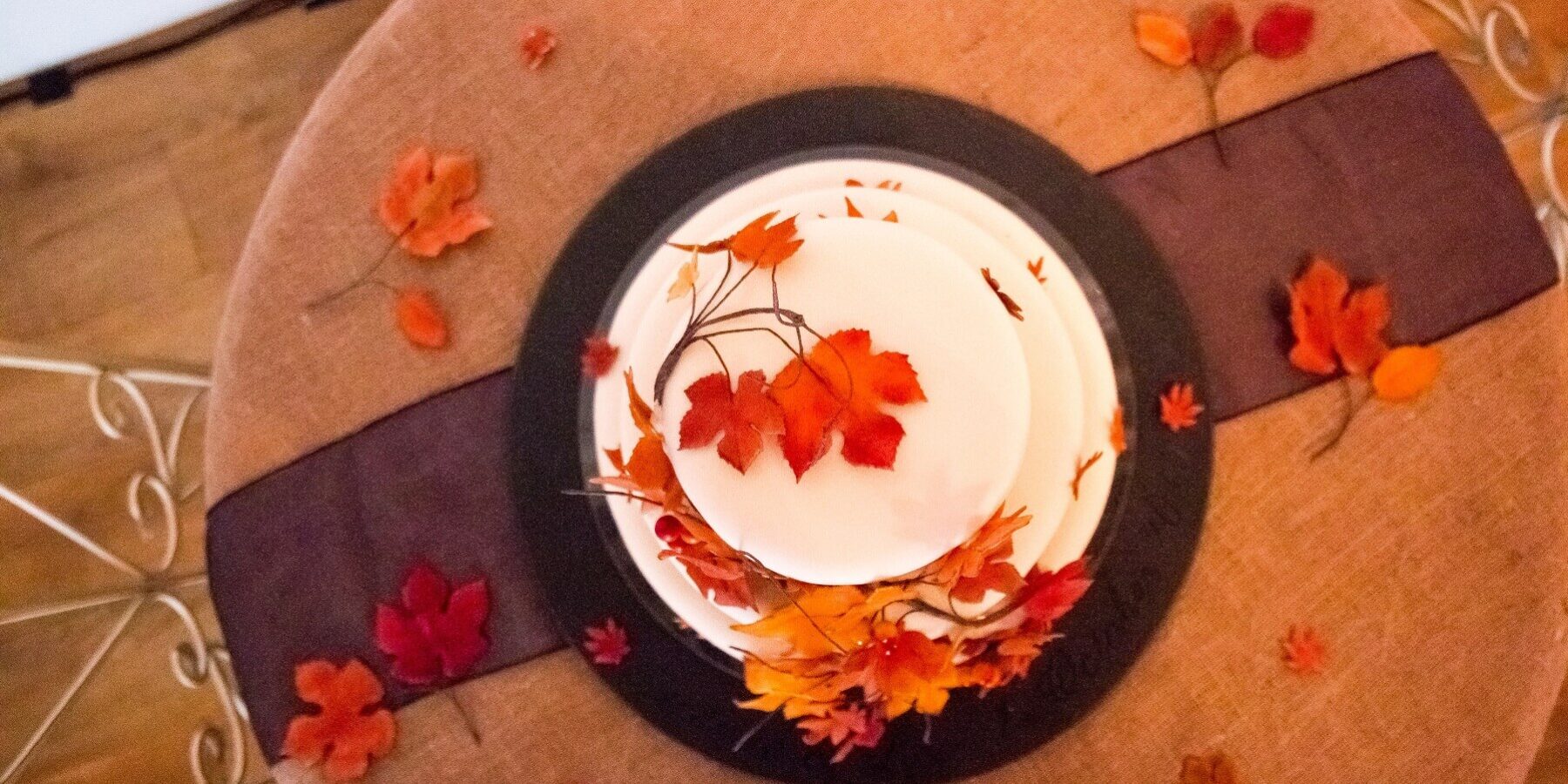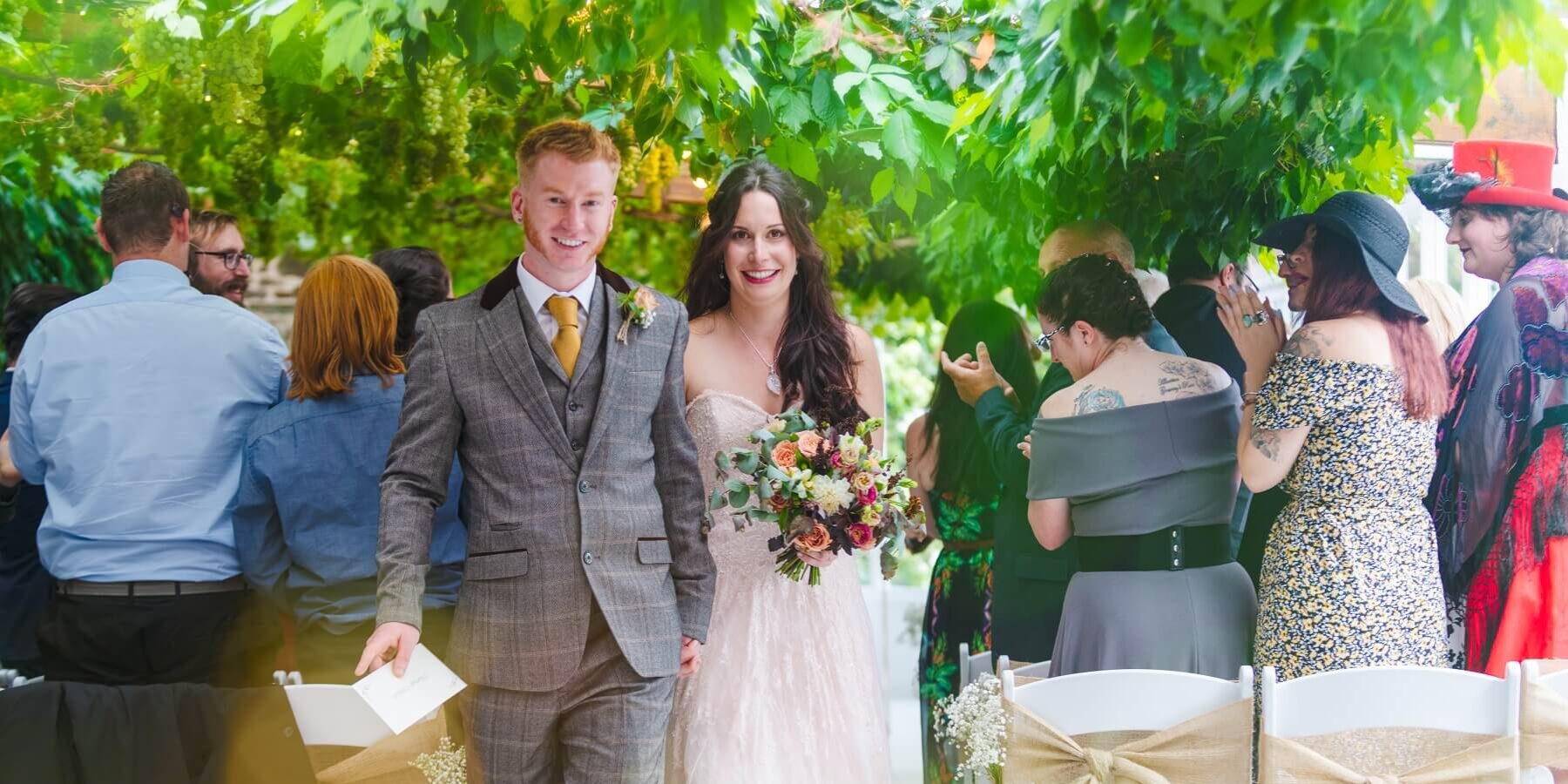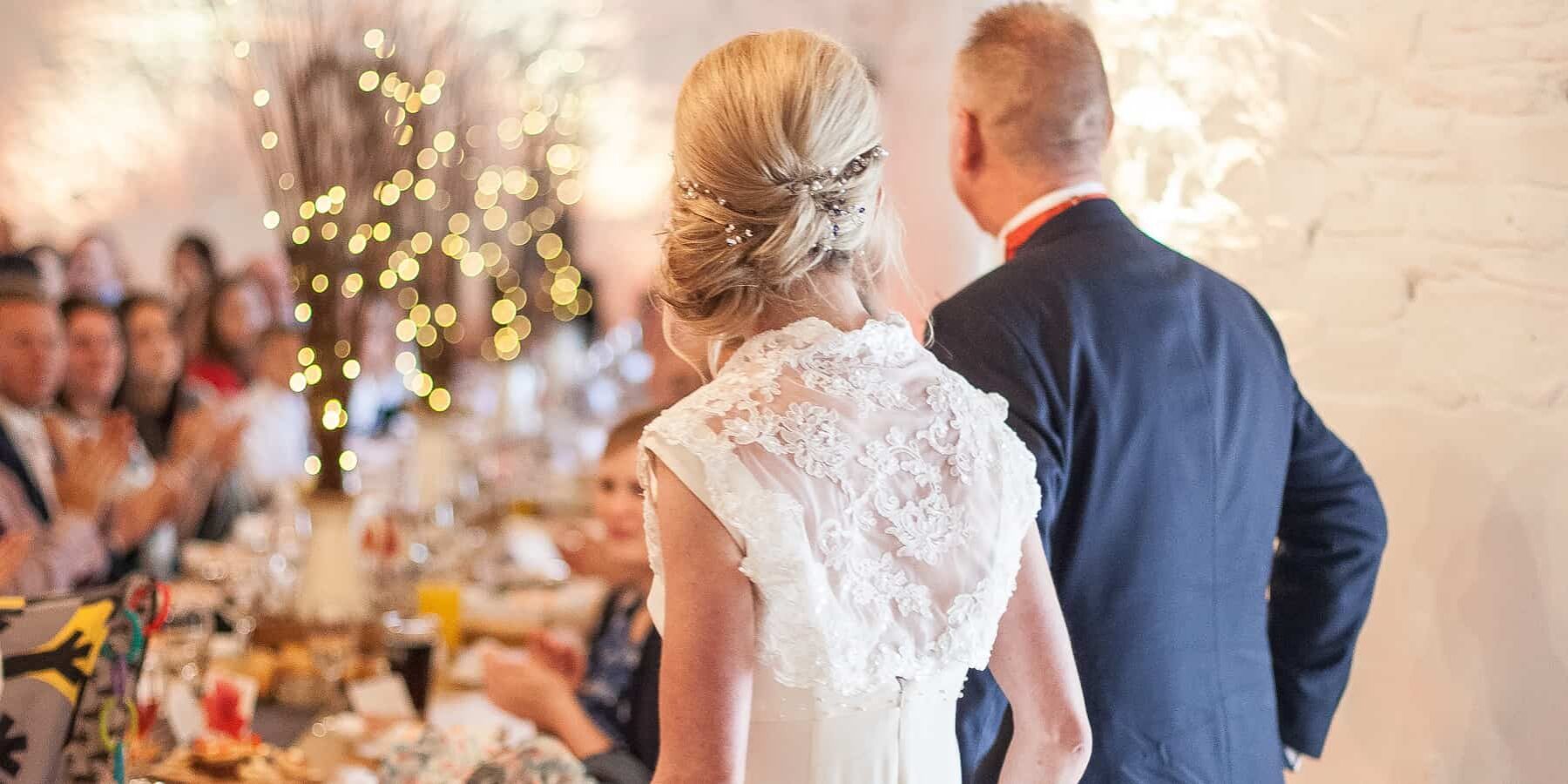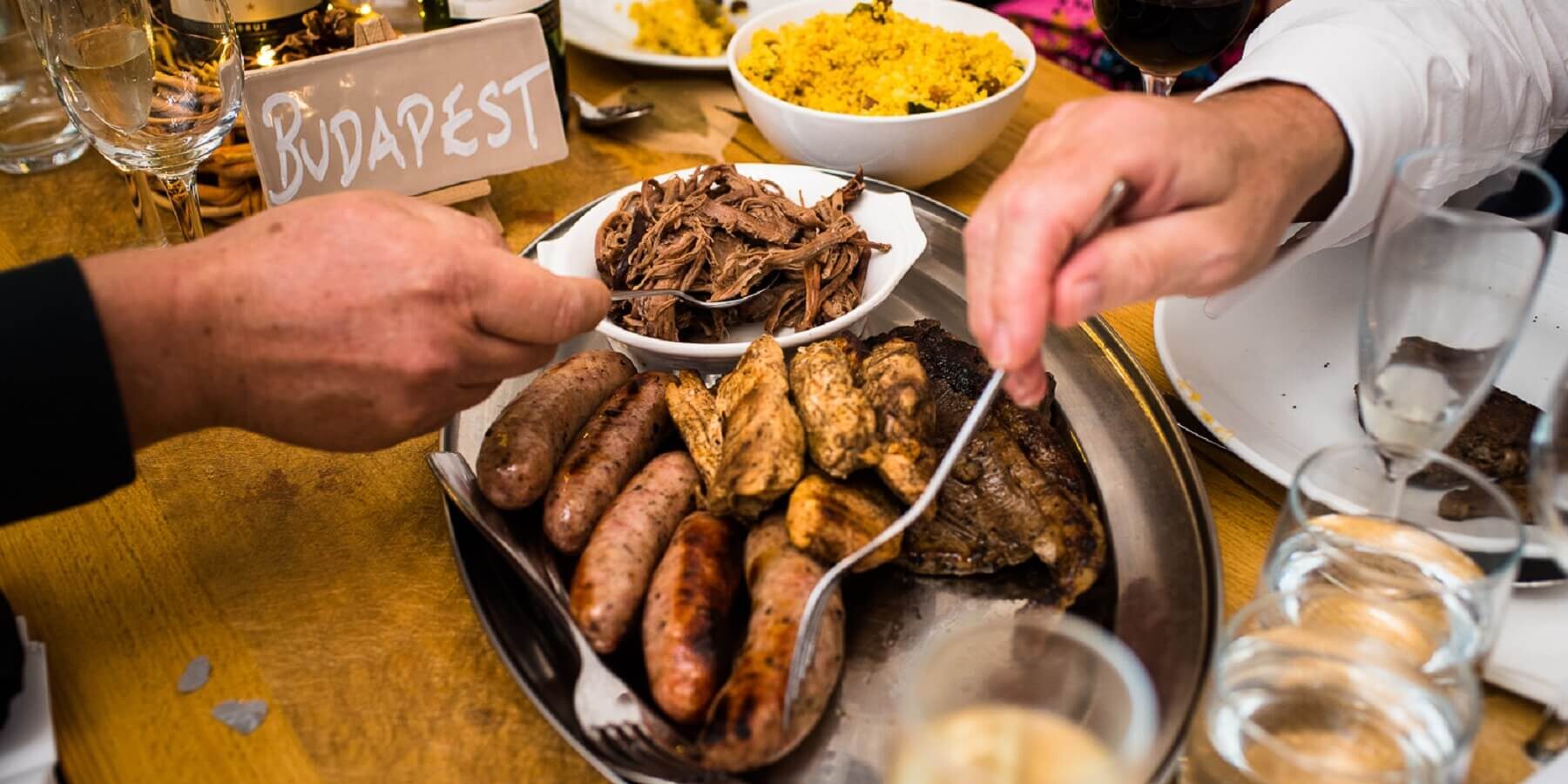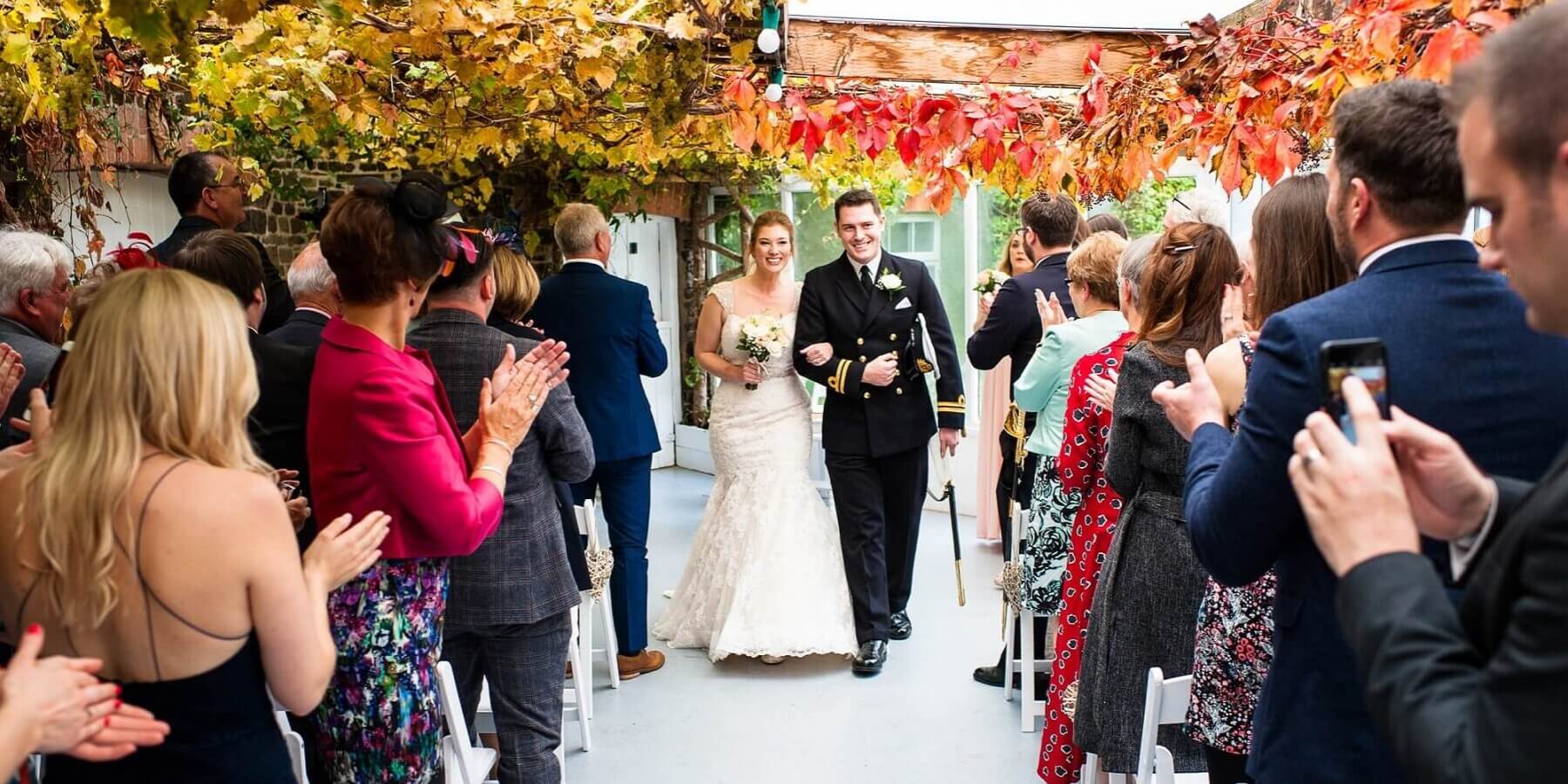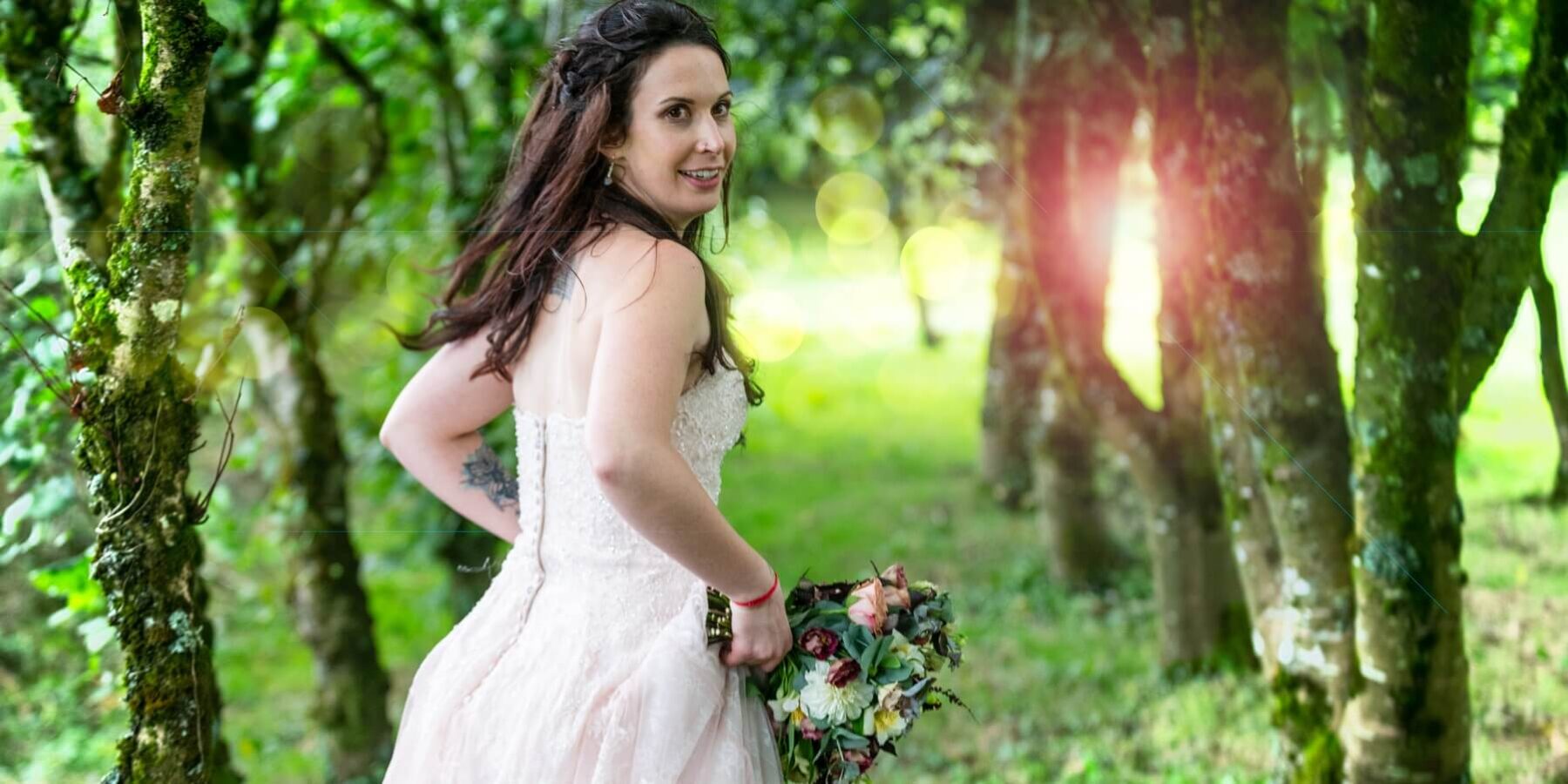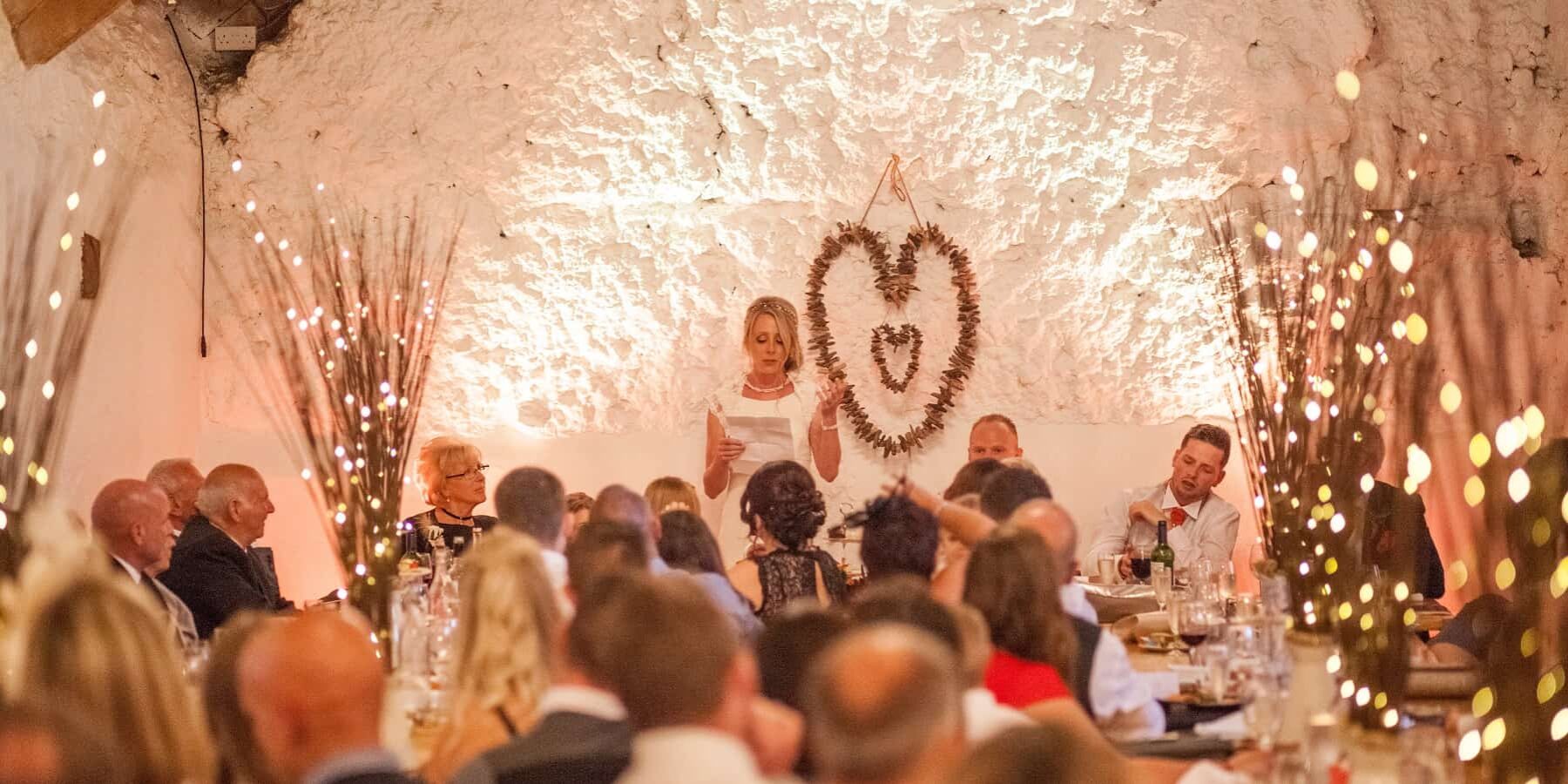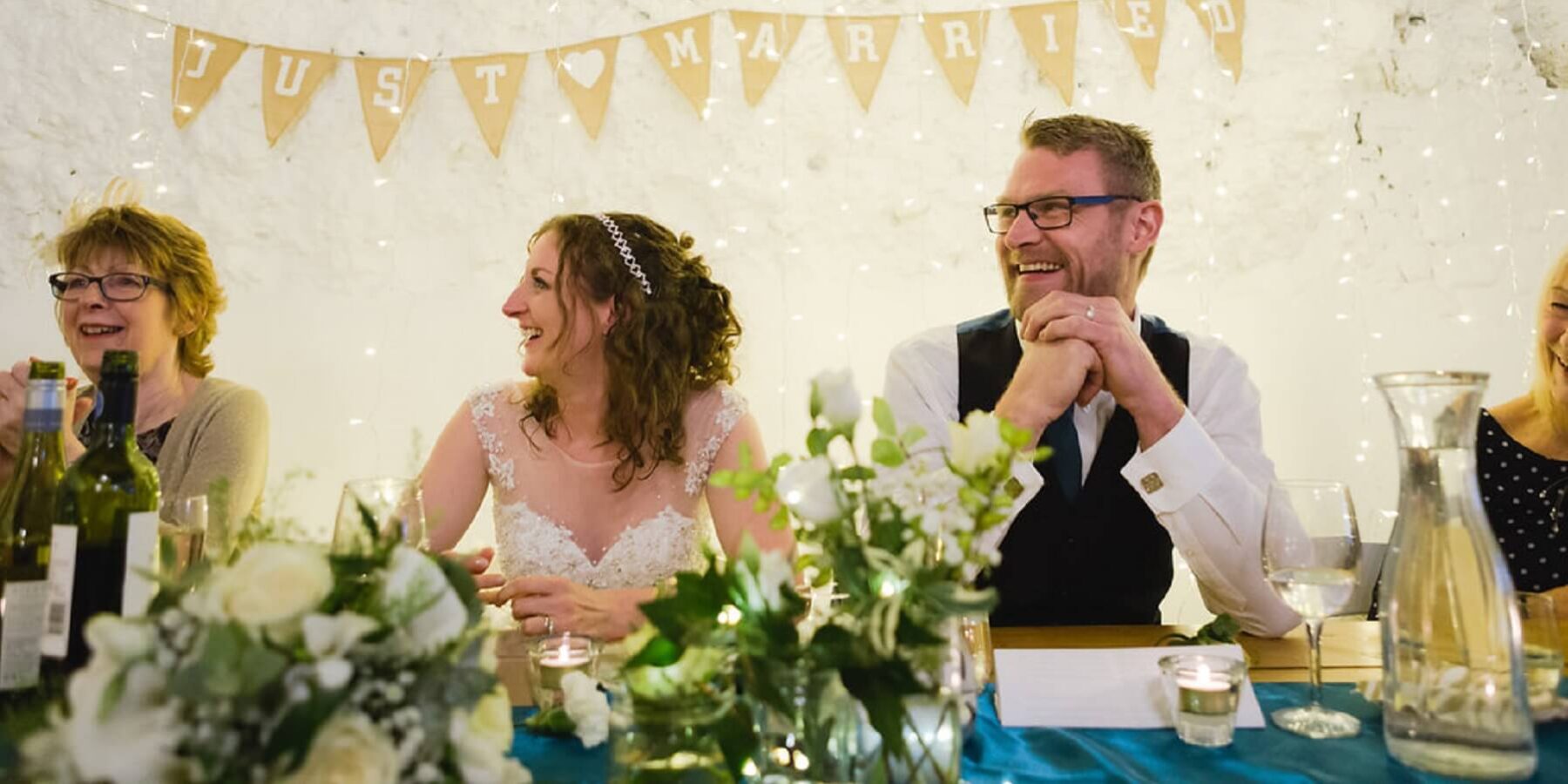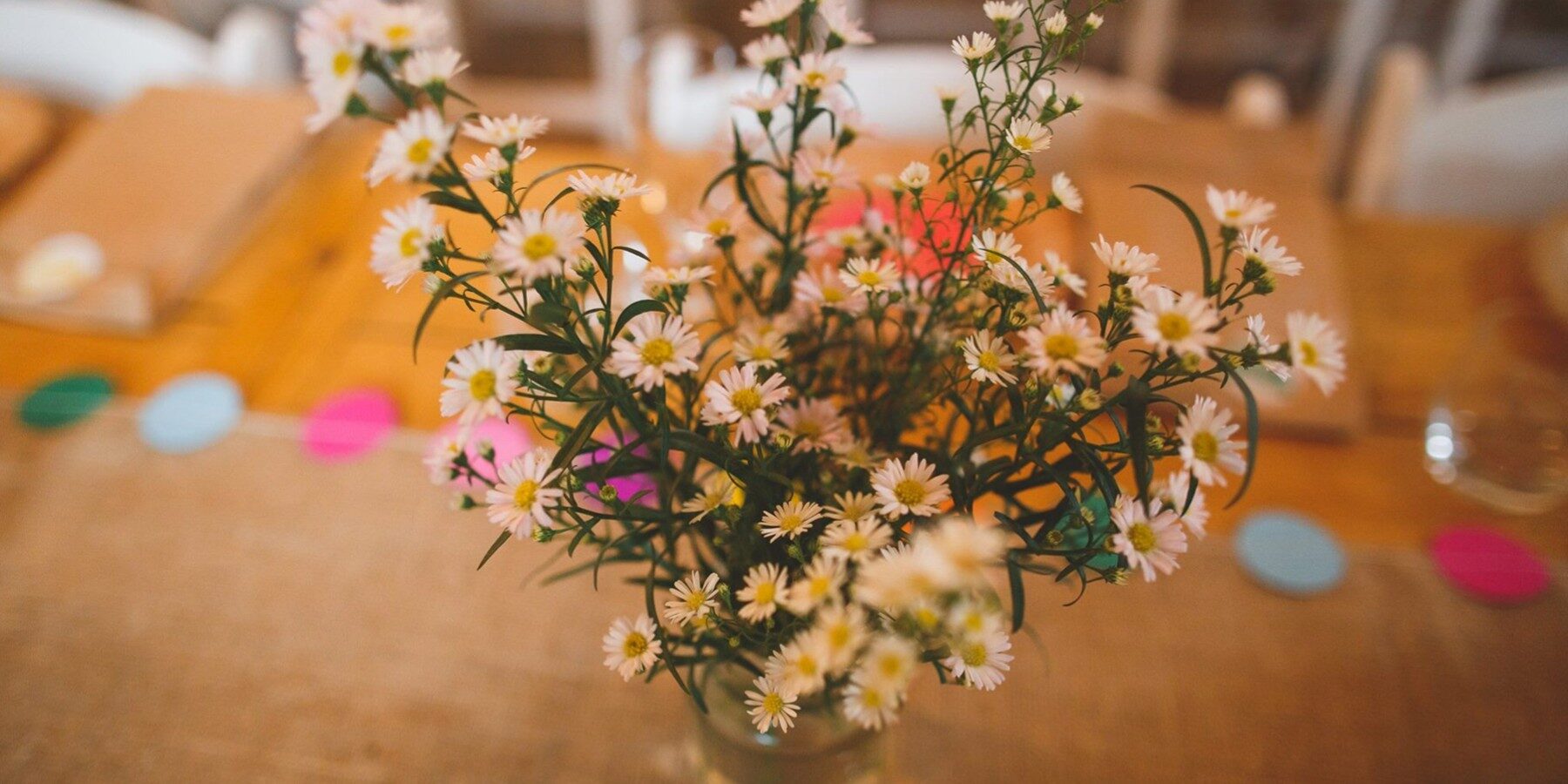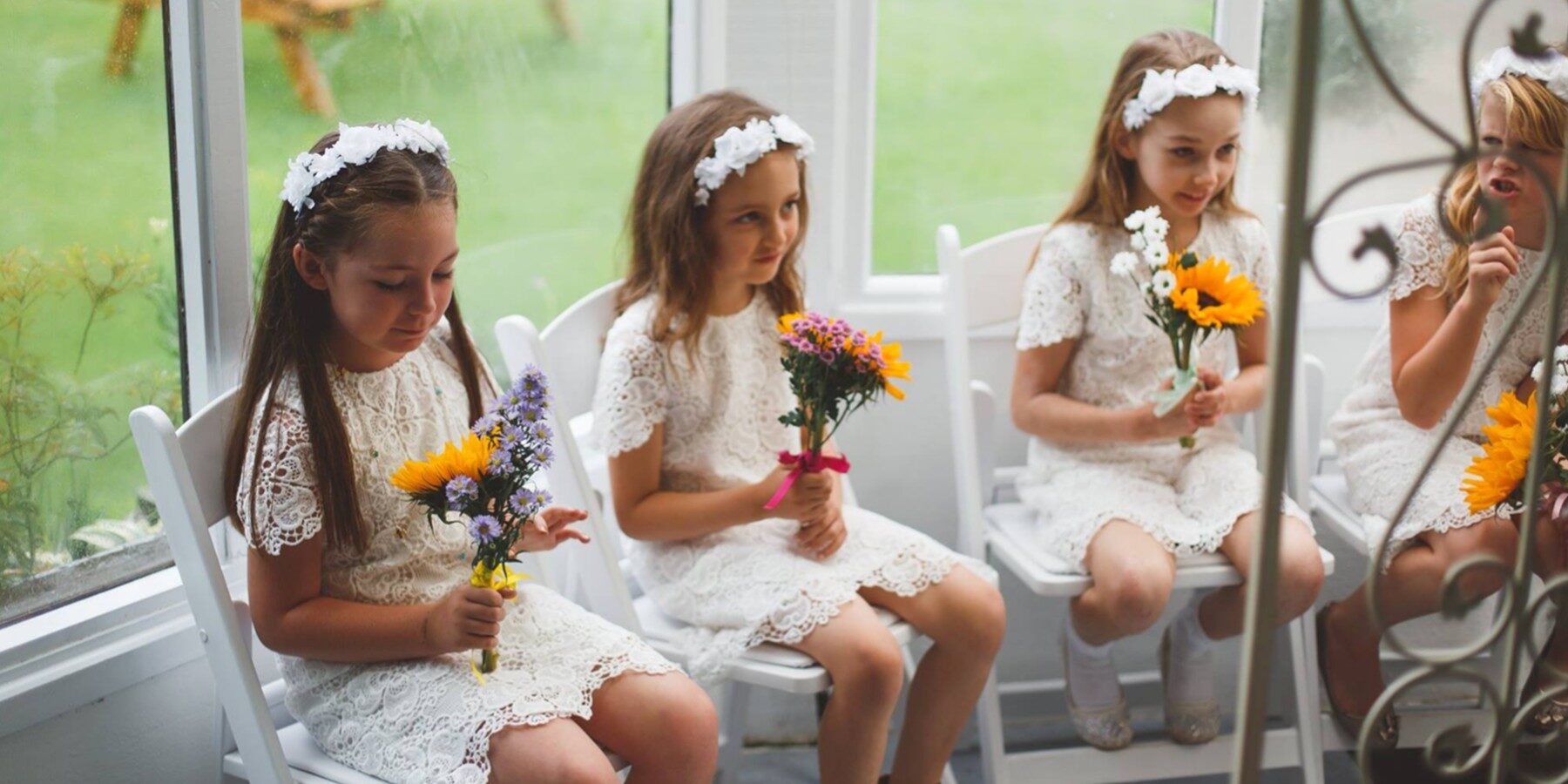 Autumn weddings are just beautiful in North Devon's Old Barn, thanks to the red-gold-orange hues of the vines in our conservatory, and the rustic feel lent by the original wooden beams and whitewashed walls.
It's a beautiful time of year to get married (and Princess Eugenie clearly agrees!). You've the whole year as a buildup, the hustle and bustle of summer is past and Christmas will follow soon after. Temperatures can be mild and the days sunny well into late October here in North Devon – but with an autumn wedding good weather is a bonus, not a central part of your plans, so if it's not so sunny there's no disappointment. Prices for many parts of your wedding are often lower, too – including hire of The Old Barn.
How would your Devon autumnal wedding be here at The Old Barn? Earthy or ethereal? Fairy Tale or Harvest Festival? Golds and goblets, or purples and pumpkins? There are so many autumnal looks to choose from, and of course you can also mix things up with a touch of vintage or perhaps even a smattering of festival (and don't forget our dodgems hire for your wedding party!). For autumn wedding inspo on food, decor and entertainment, read on … and visit our Real Weddings and local suppliers page for more ideas and to find out where to source whatever you need.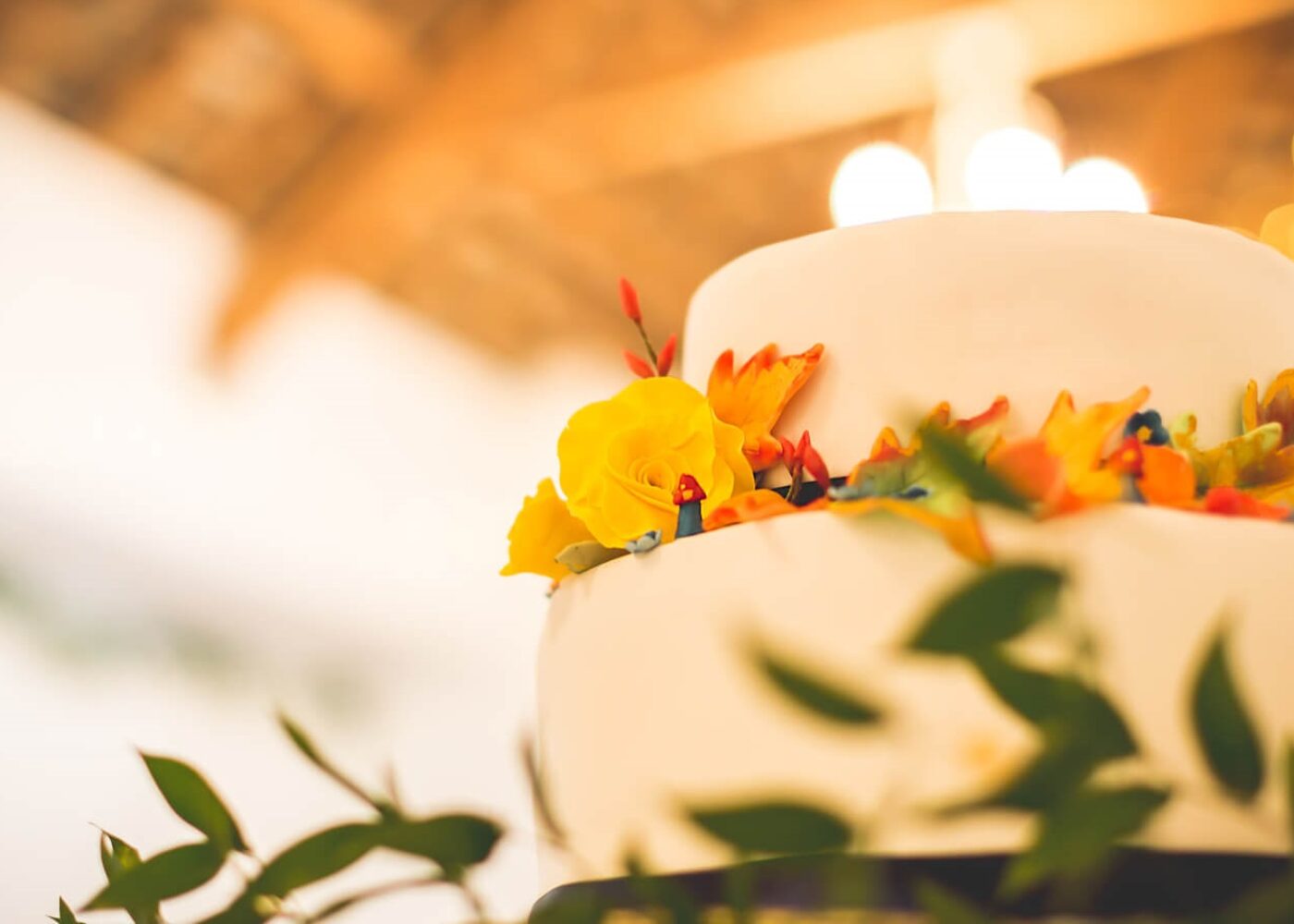 Autumn wedding styling
As with any time of year, an autumn wedding can segue through many different looks. Go grand with golds and greens, with lots of shine and sparkle and a sprinkling of the warmer autumn colours: think Sleeping Beauty's Palace, with goblets, gold charger plates, vintage lace, candelabras and white freesia. If a rustic look suits you more, go for earthier oranges and reds, natural wood and baskets, highlighted with lots of copper: include real autumn leaves, berries and ornamental gourdes, all of which can be used in many creative ways. And then again, you could go for a full-on fun Halloween theme, with pumpkin lanterns and evening fancy dress ... great fun!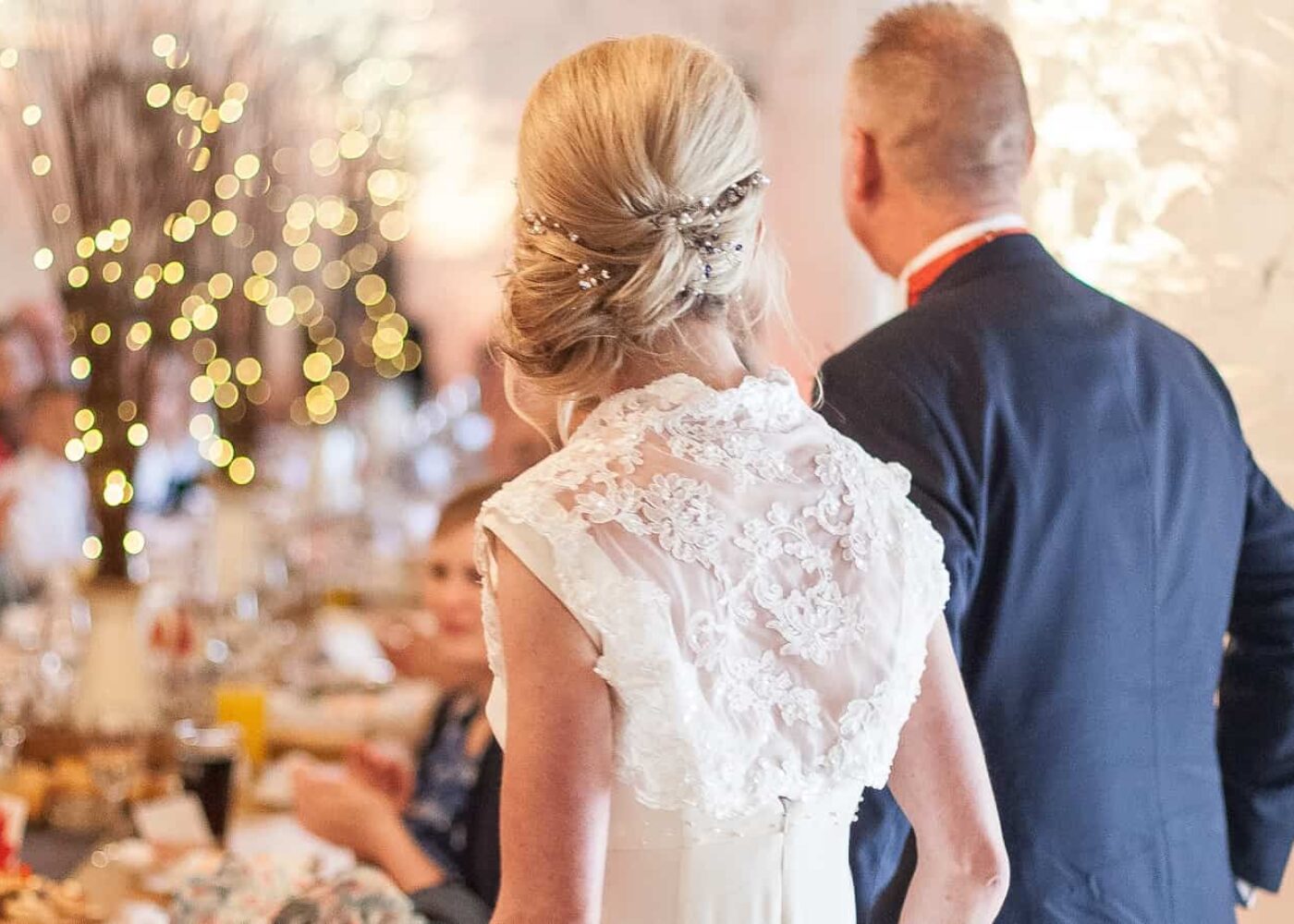 What could you wear?
If you love the idea of wearing something a little different to the norm, whether that's layers, lace or wherever your creativity takes you, then an autumn wedding allows you that little bit more freedom - you're already straying away from the well-trodden path of the summer wedding. Vintage looks work well in autumn, as does boho, festival, romantic and rustic, and it's easy to work in some colour - especially golden hues. Top tip: planning a bolero, shawl or jacket into your wedding ensemble will let you adapt to changes of weather.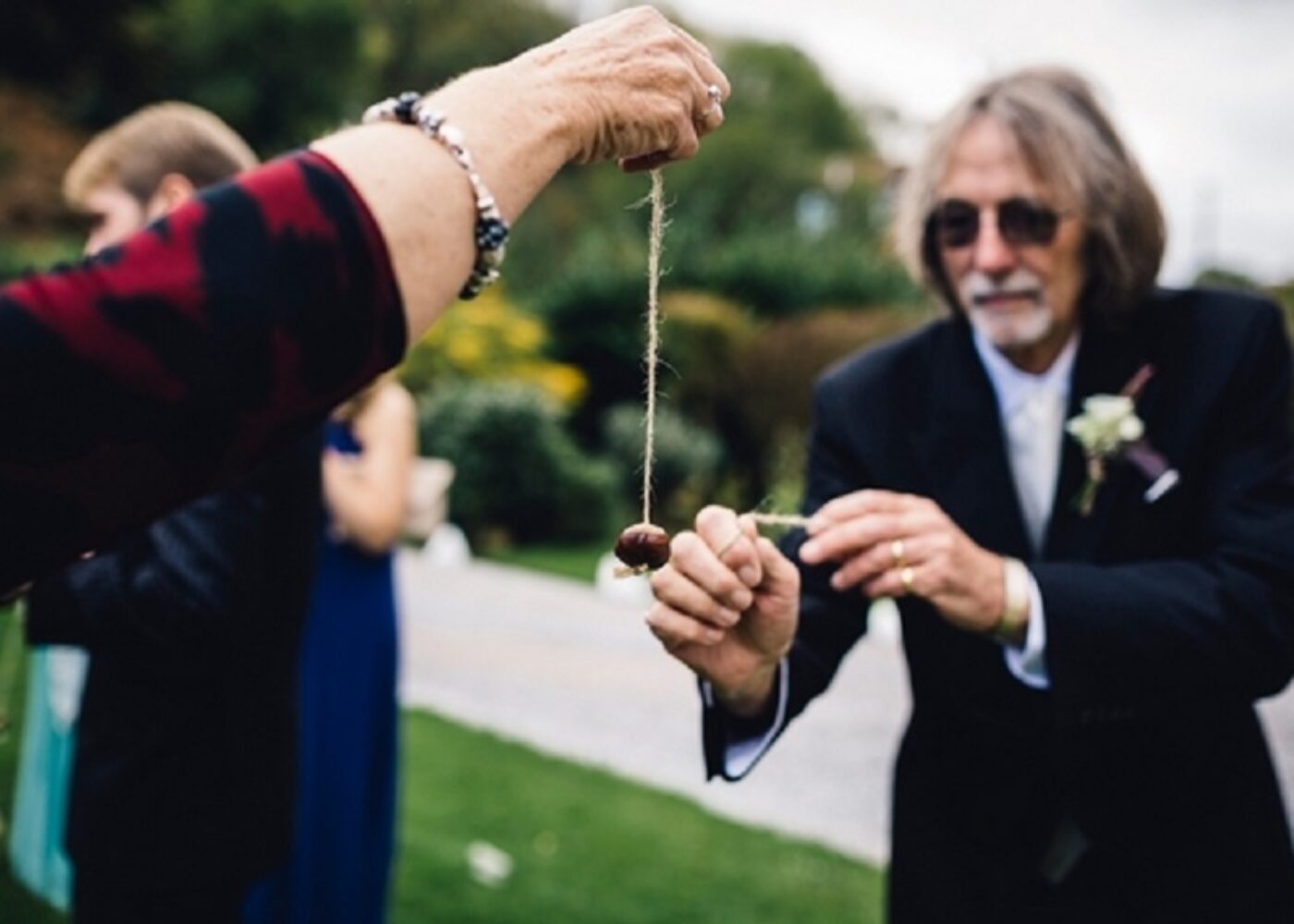 Autumn wedding entertainment
Your evening celebrations can really shine, thanks to the nights drawing in - so get a fantastic band in and go crazy with the lanterns and fairy lights! During the day, how about schoolyard games such as conkers and hopscotch? They're easy and low-cost to do, and loved by all. Of course, an autumn theme fits well with the fairground vibe - think a coconut shy, apple bobbing (perhaps later in the evening!) and of course The Old Barn's very own
indoor dodgems
, available to hire for all weddings held here. And when it comes to a photo booth - with Halloween round the corner, you've got your props and costumes decided right there!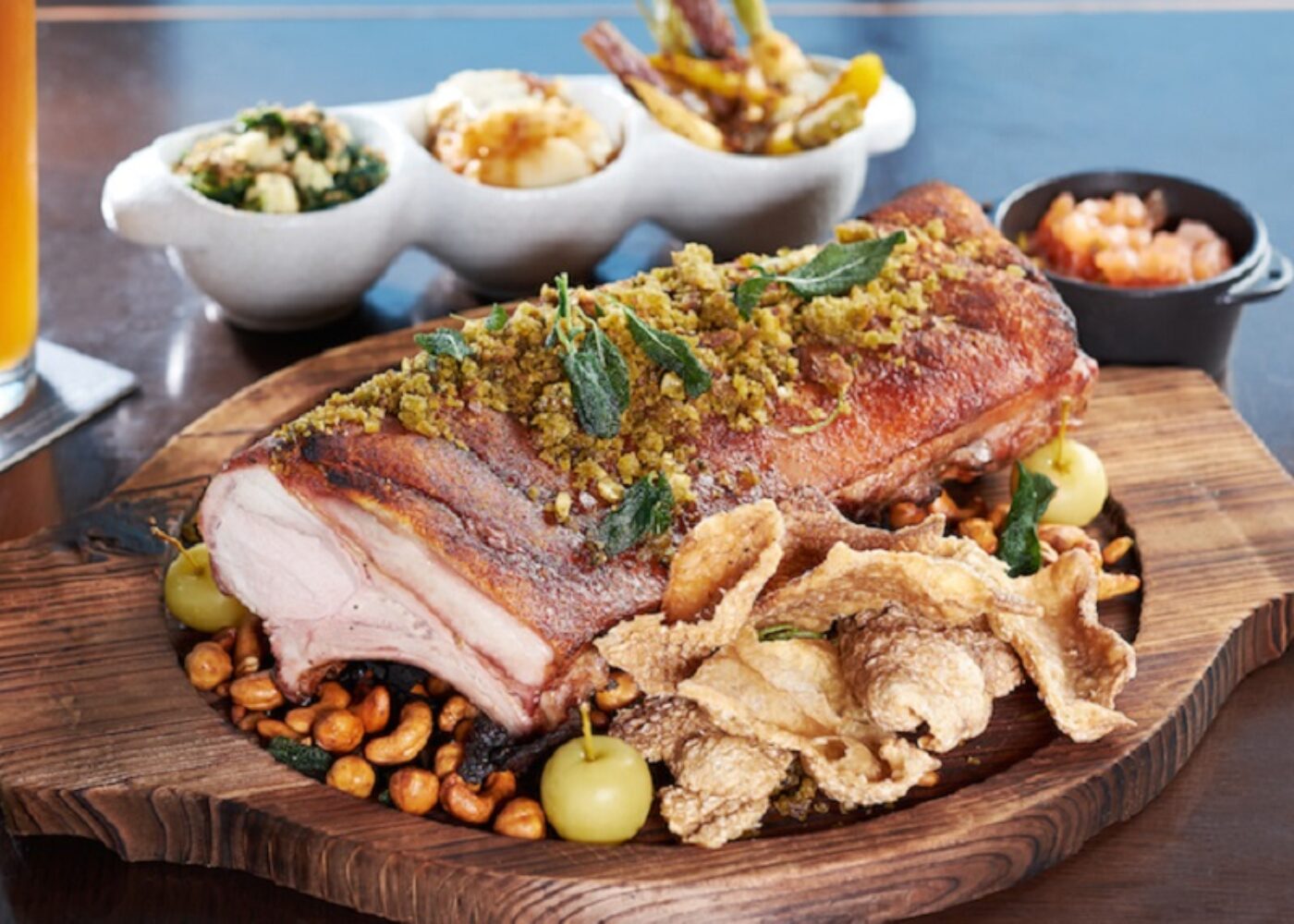 Autumn wedding food
For us, autumn is all about feasting - shared platters of hearty dishes go down a storm at this time of year. Simple dishes such as sausages and mash, roast pork and apple sauce or mushroom and roast pumpkin risotto work very well when served this way, though of course you can choose more refined dished too. For pudding we'd be tempted by apple, plum or pear dishes - and the good old toffee apple makes a fabulous table favour! When it comes to your wedding cake, an autumn wedding opens up possibilities that you may not have considered at other times of year. Decorate a classic cake with the same golds and greens, oranges and yellows, leaves and pumpkins as suits your overall theme - or go for a more hearty chocolate cake or spiced apple sponge. A cake made of layers of local cheeses (decorate with figs, walnuts, apples and grapes) is another autumn option - and served later with crackers and chutneys, it can become the centerpiece of your evening food too!