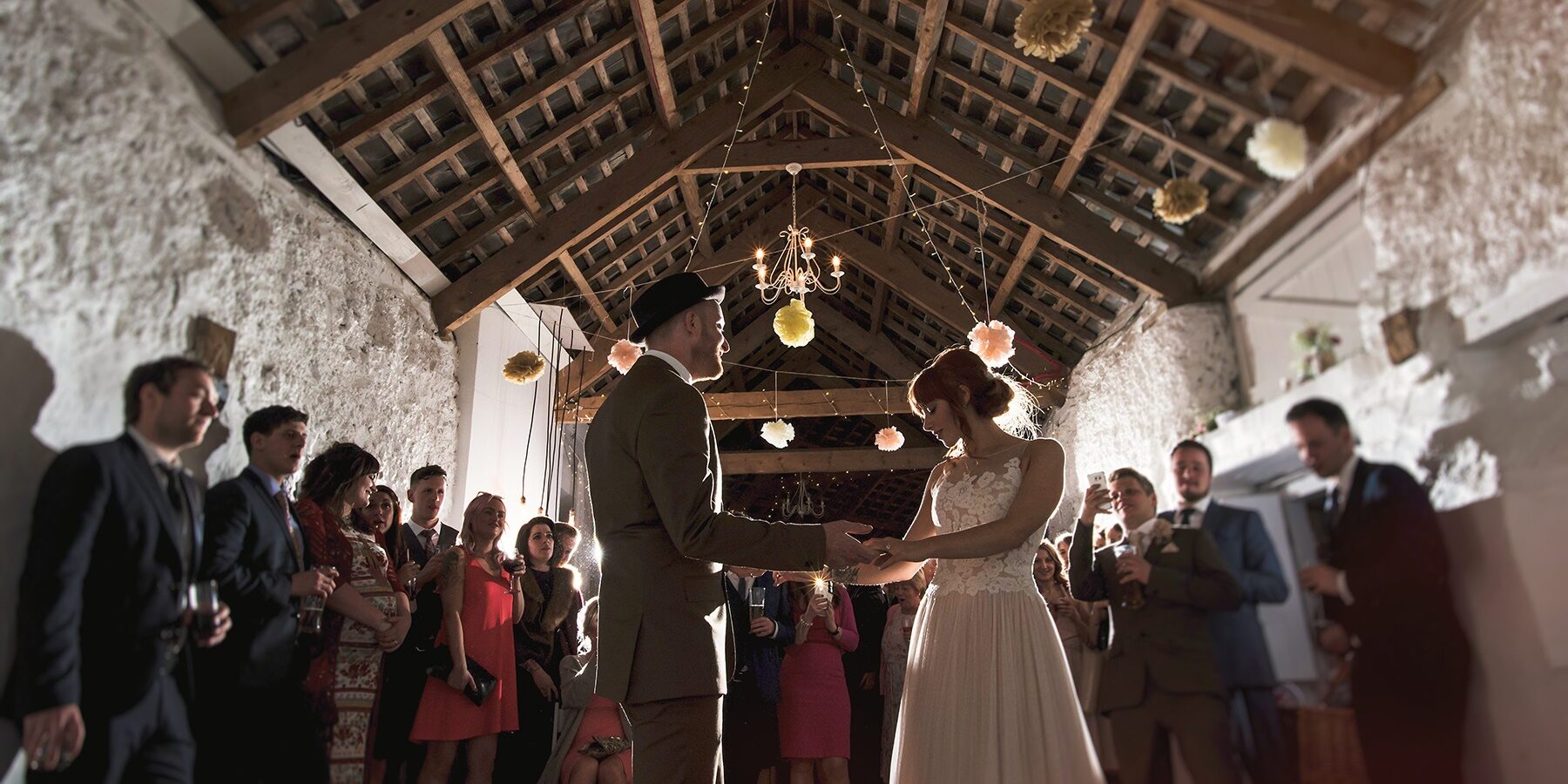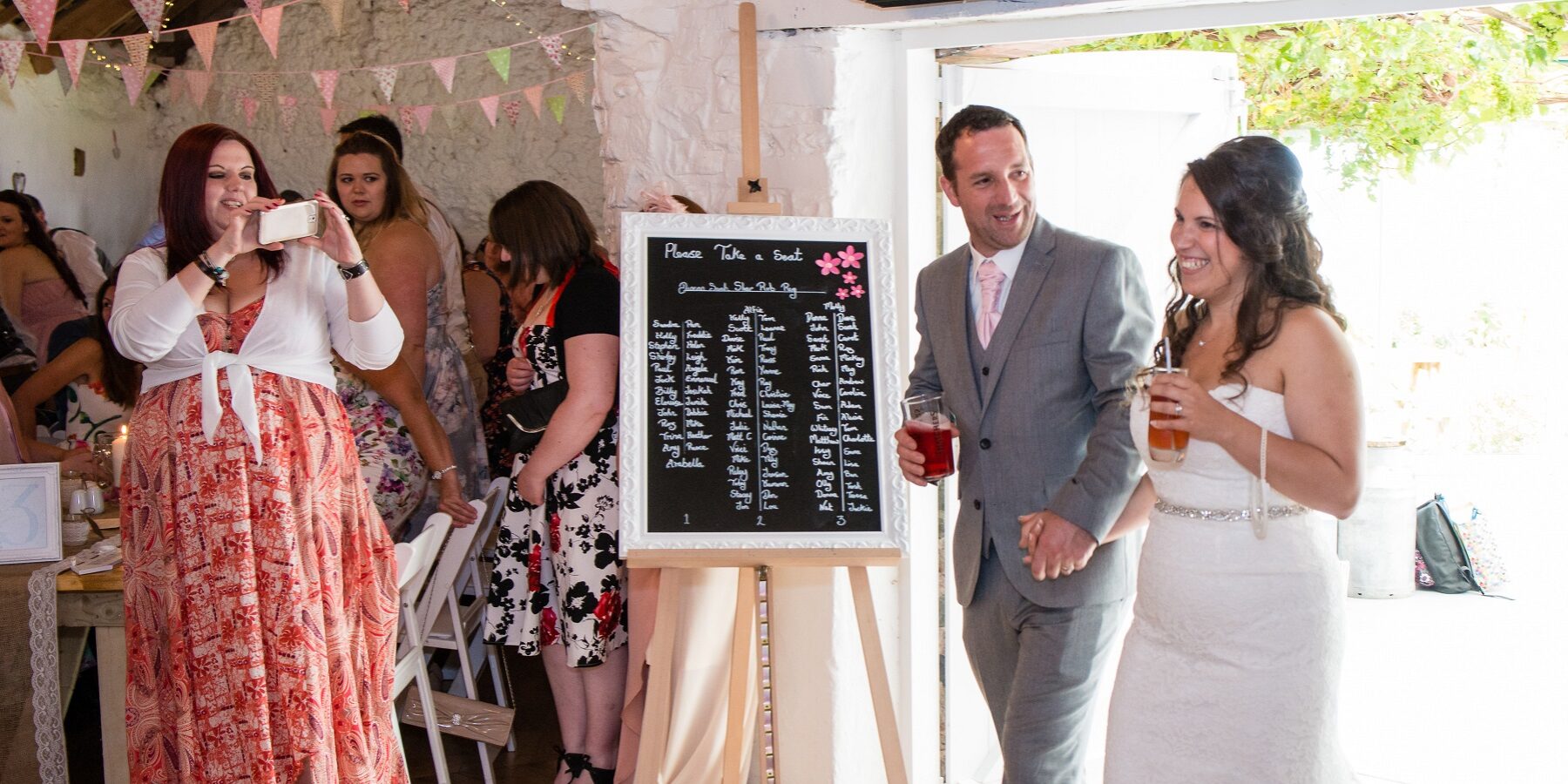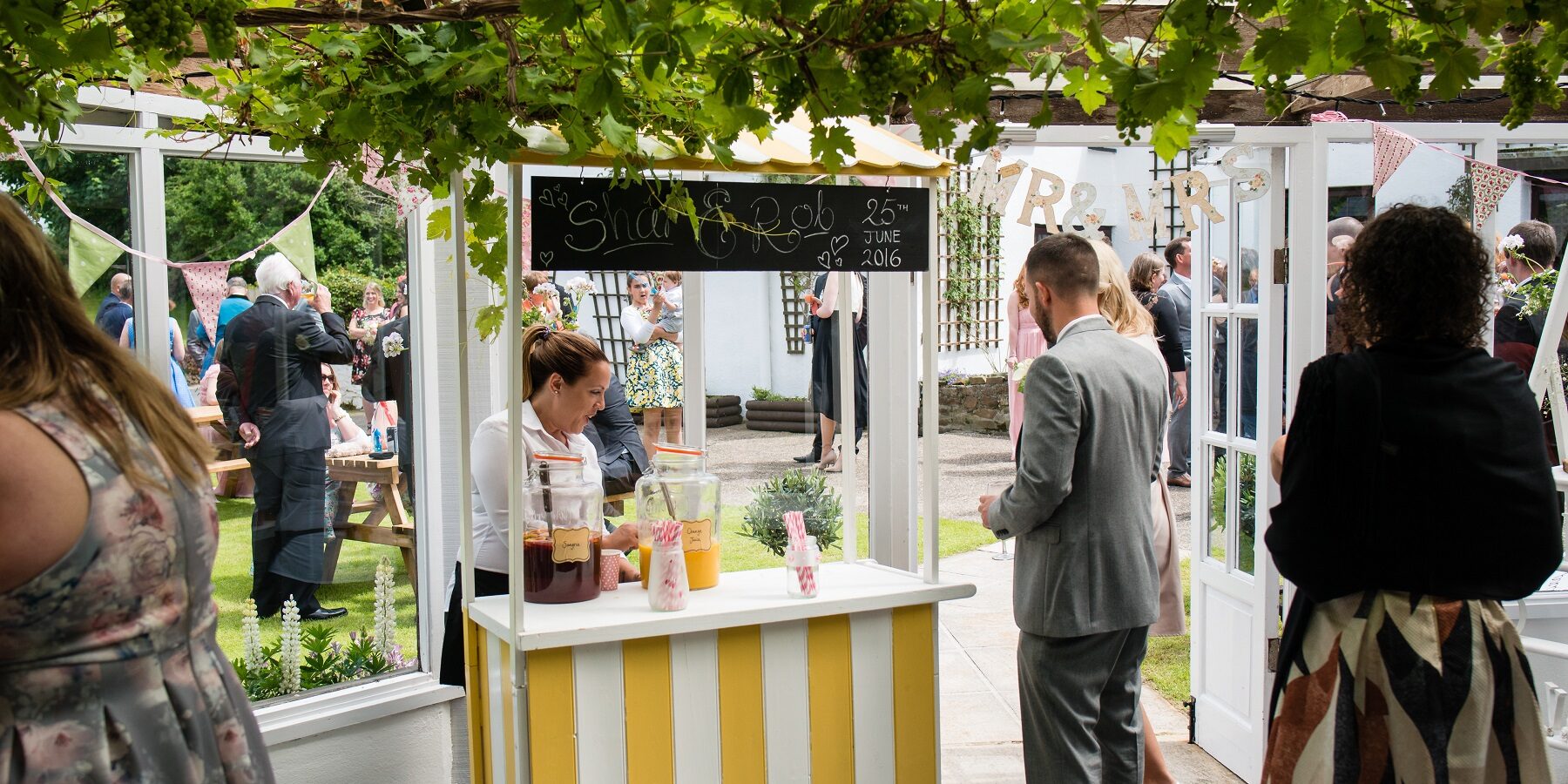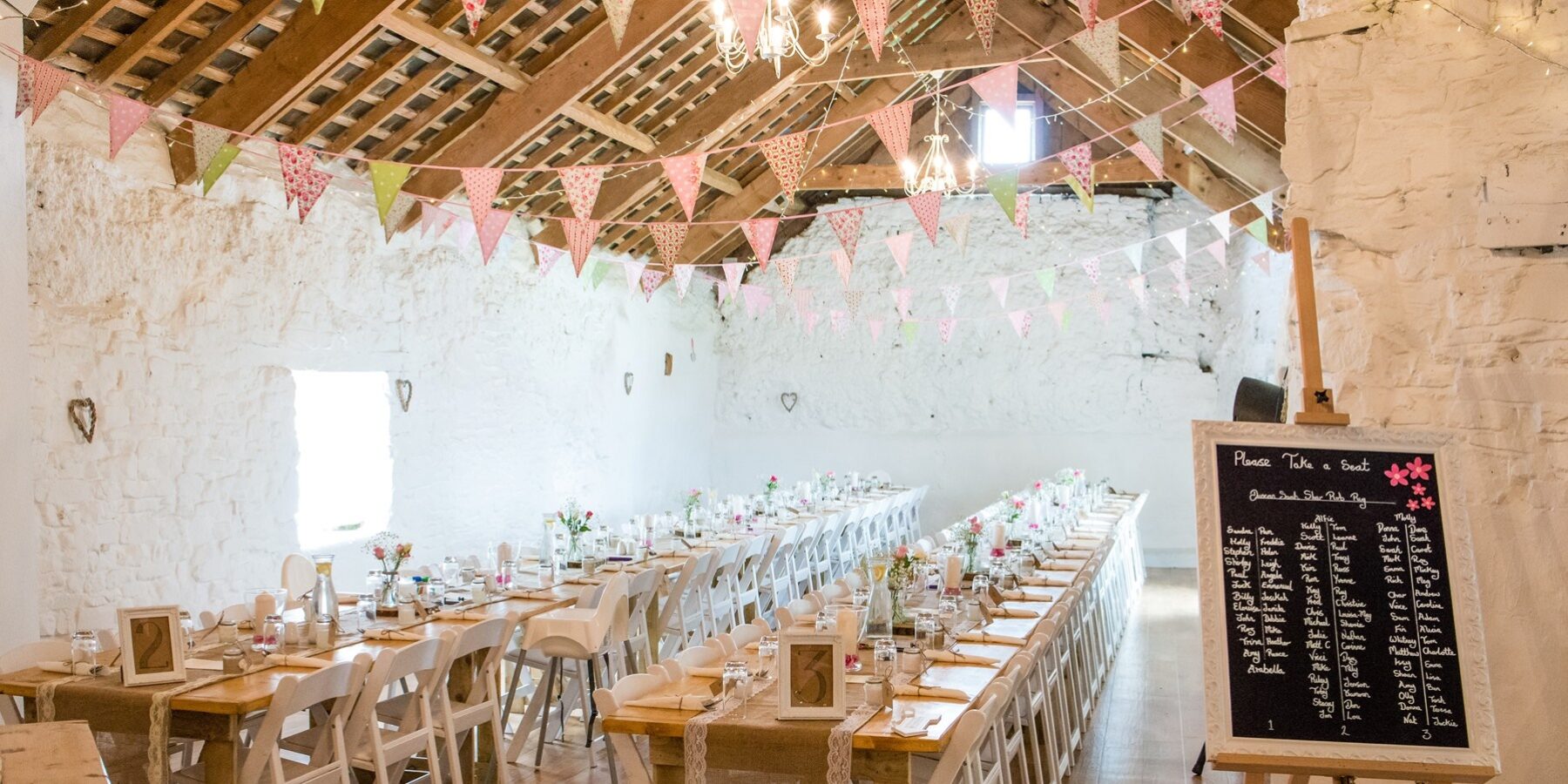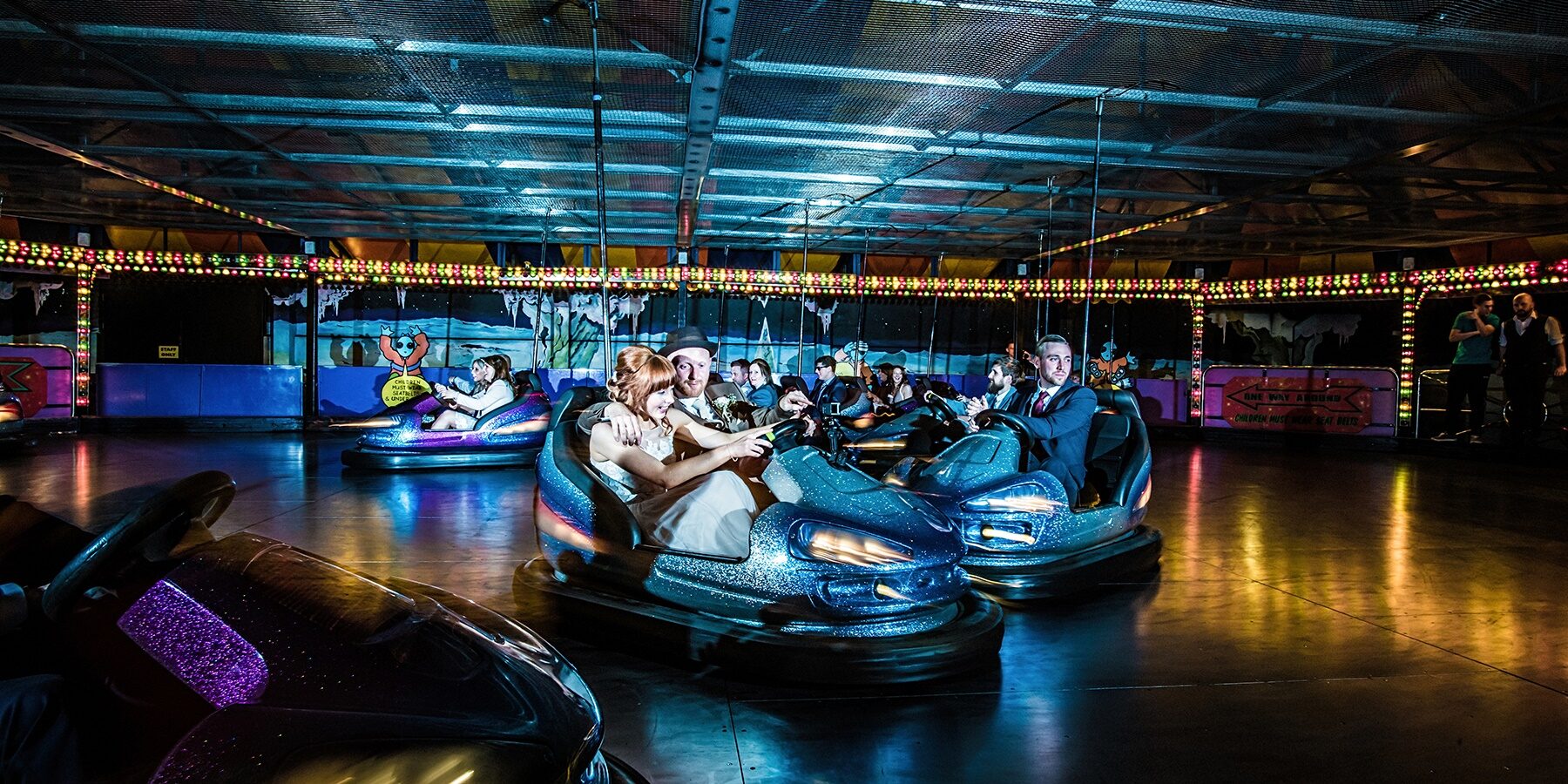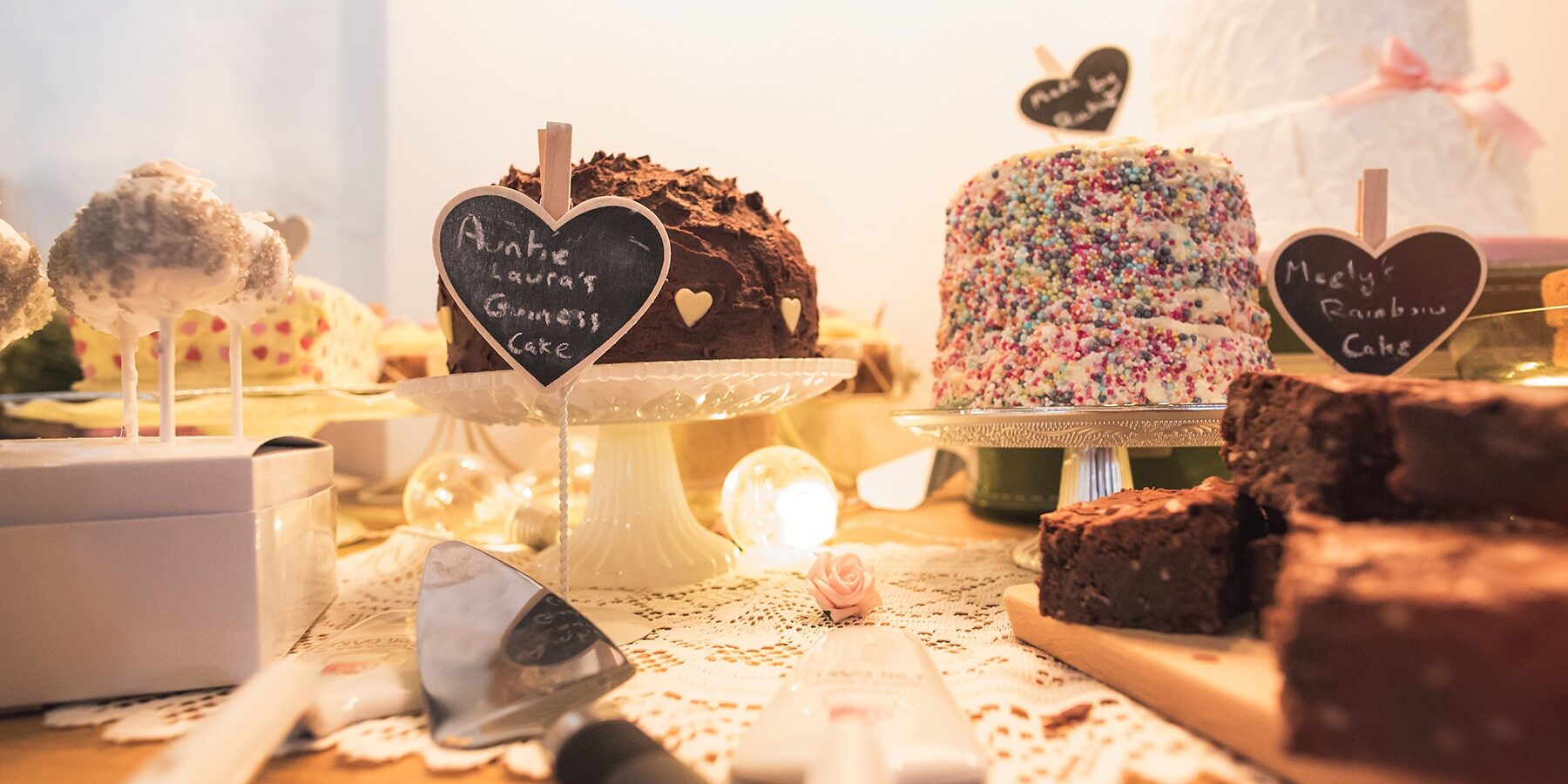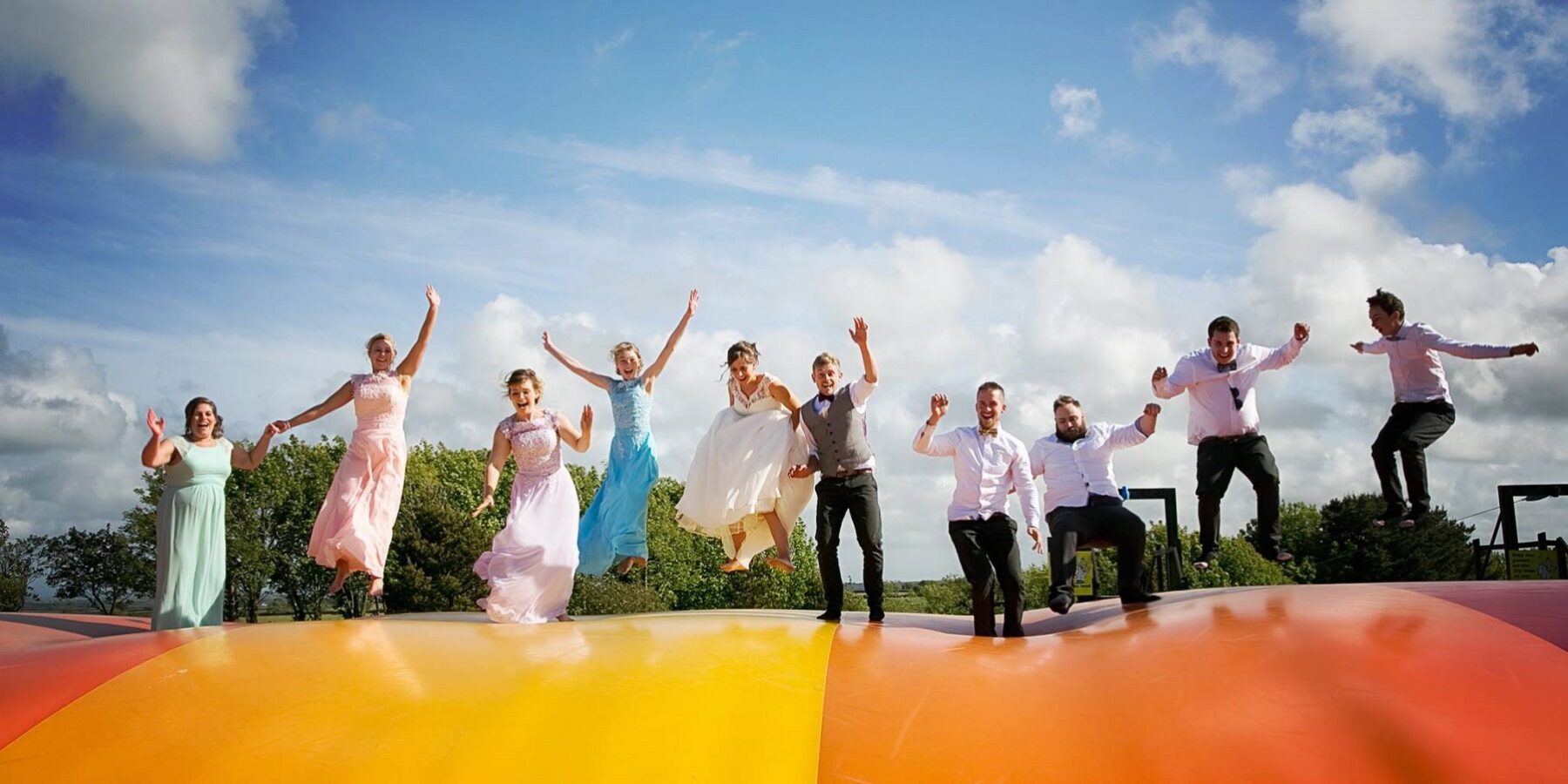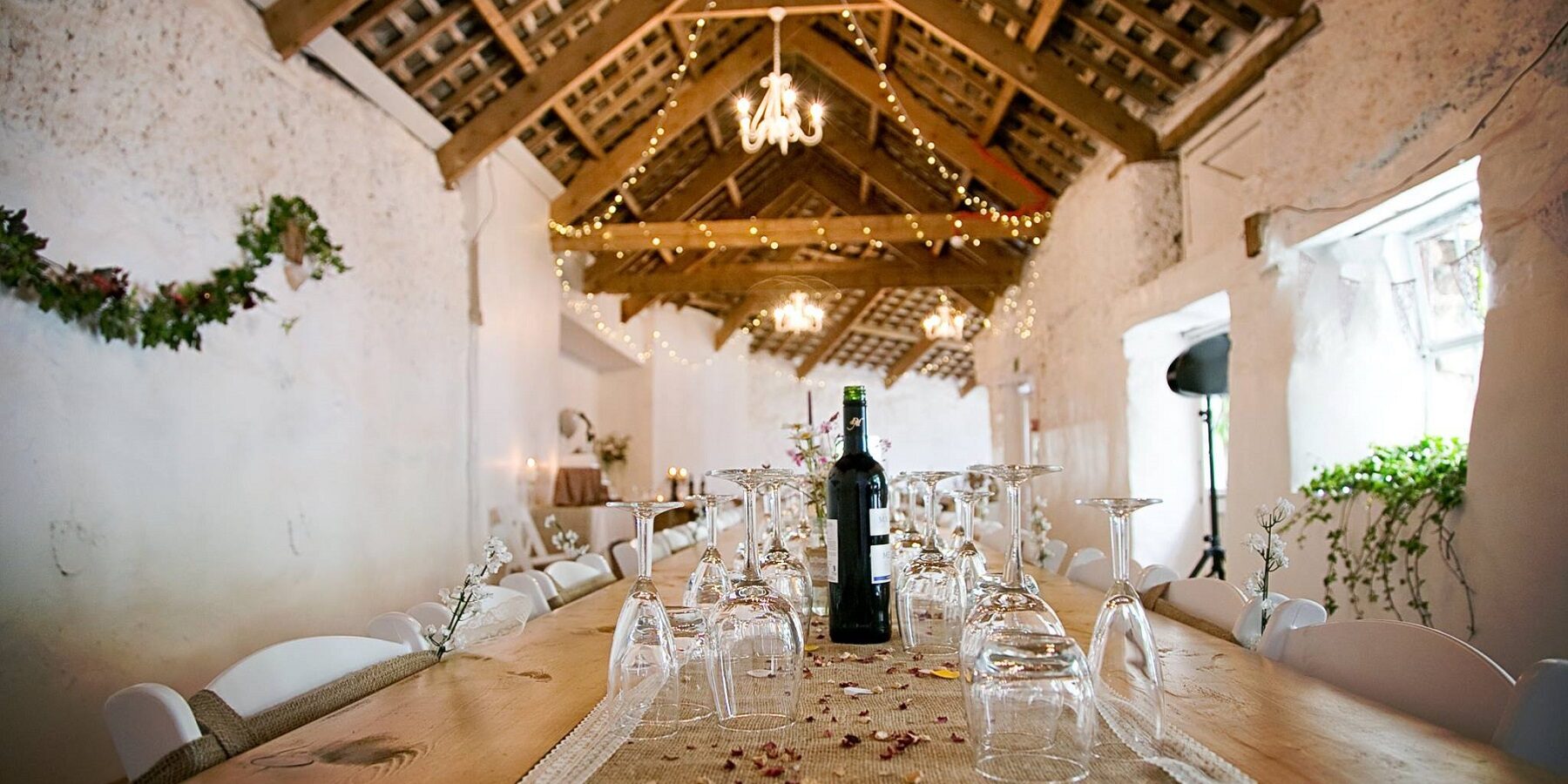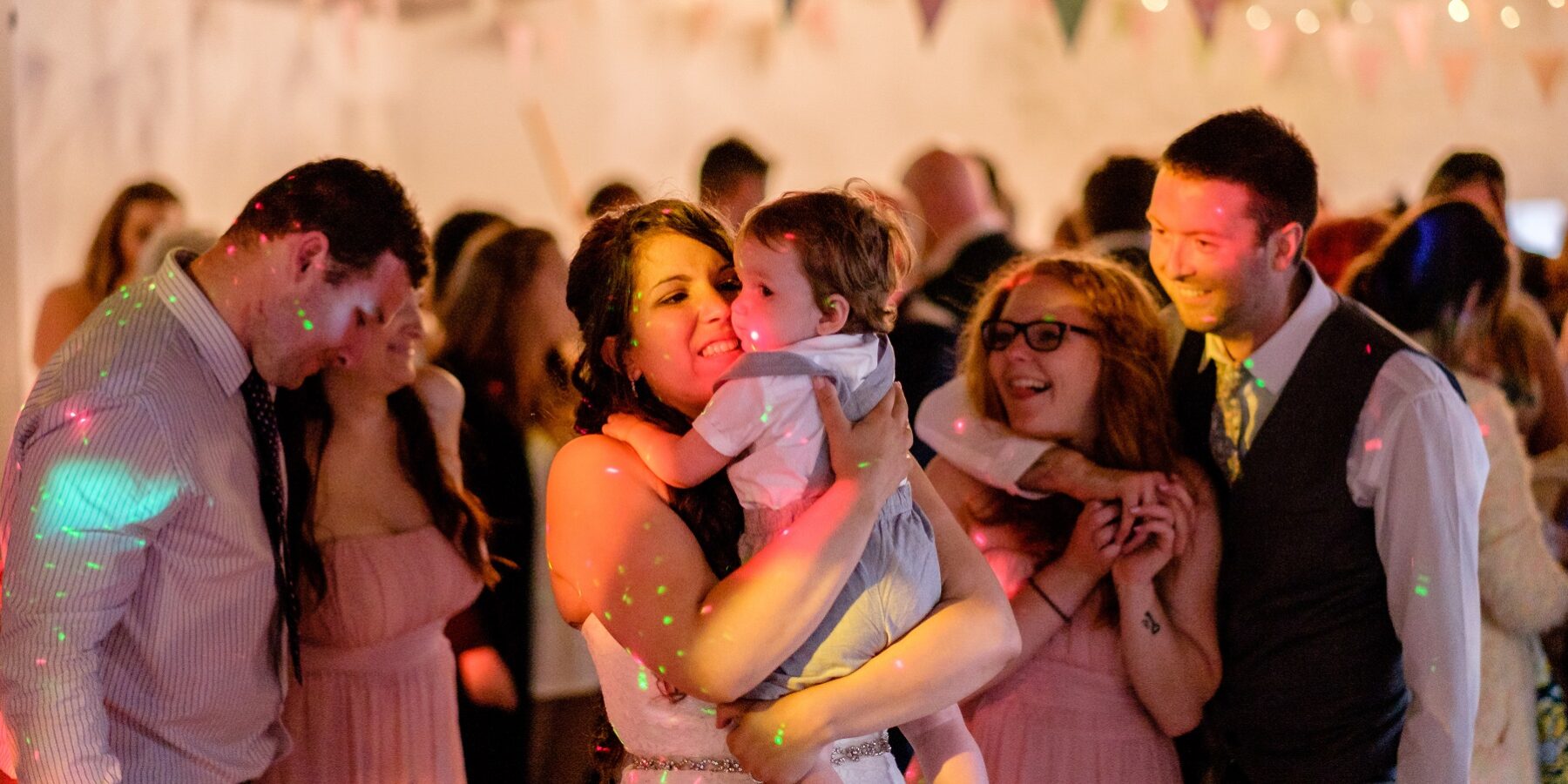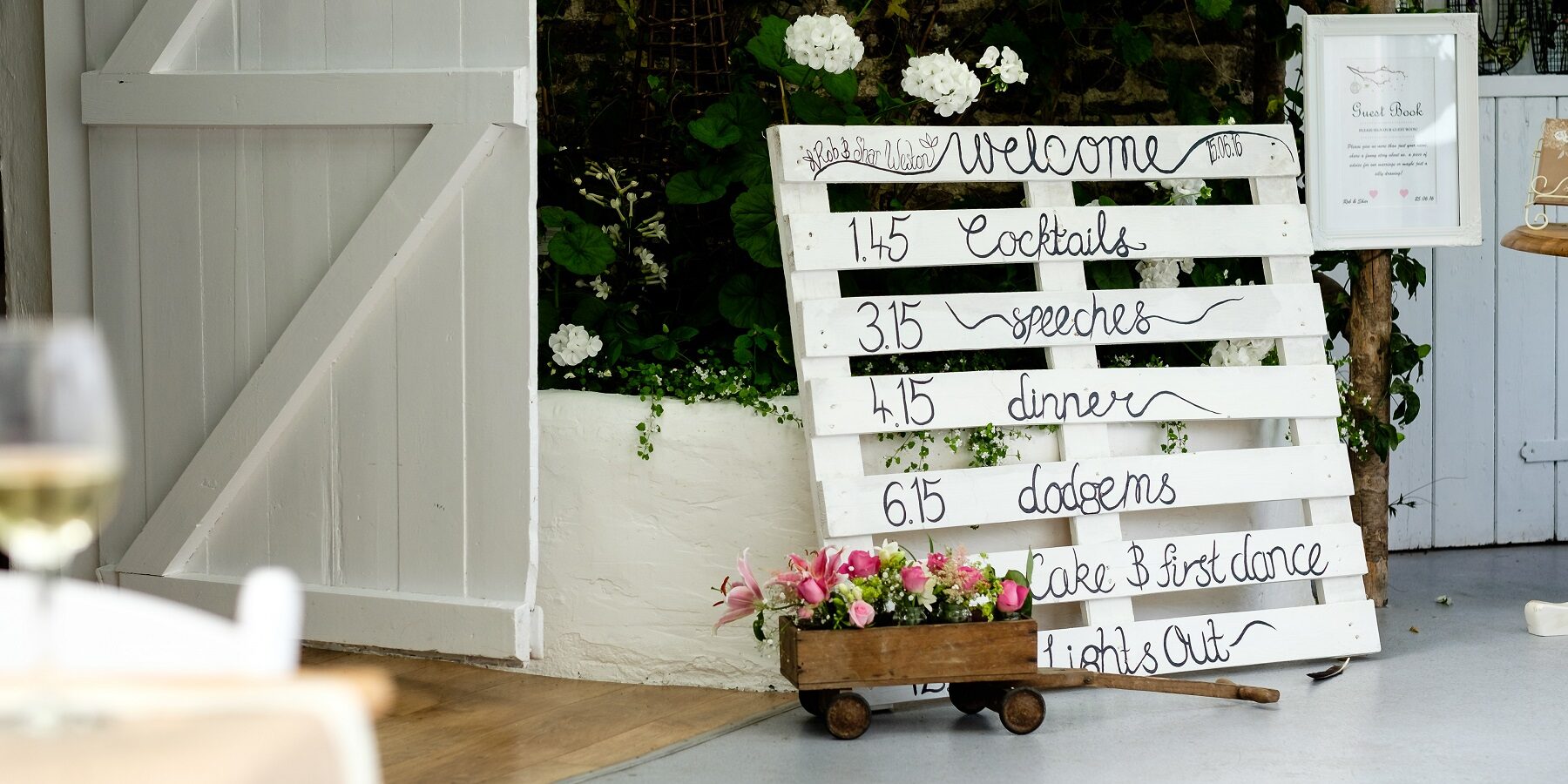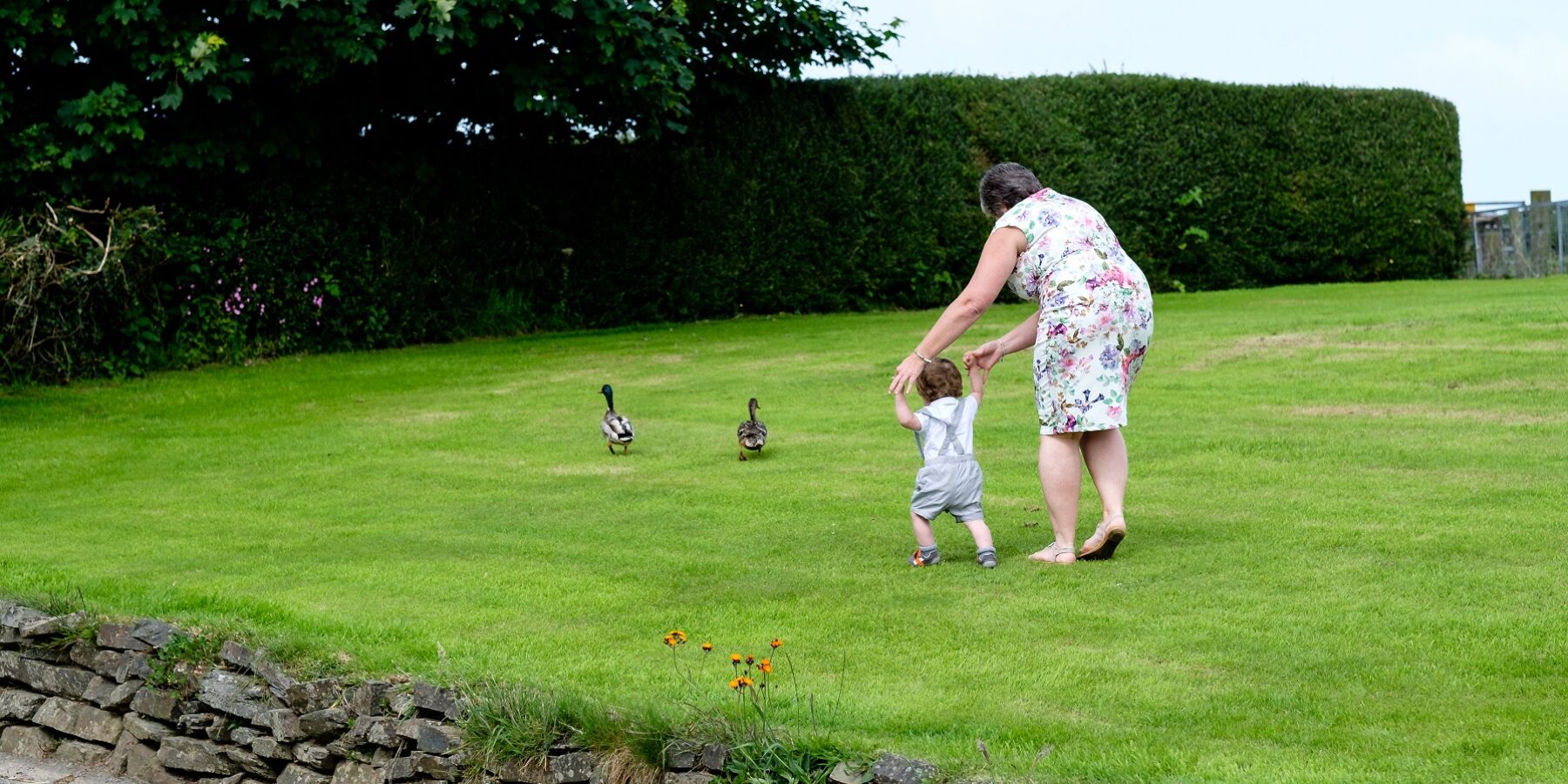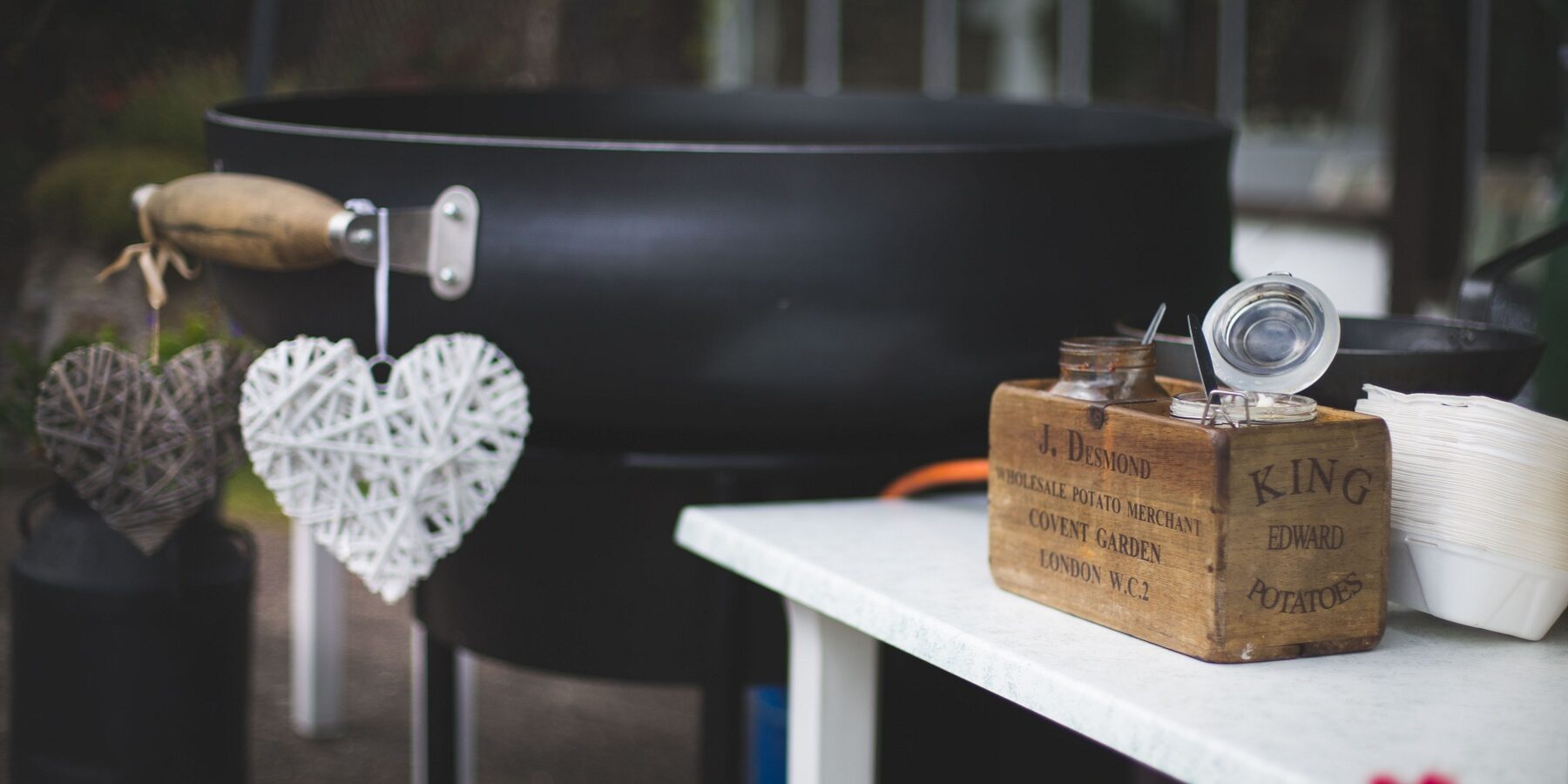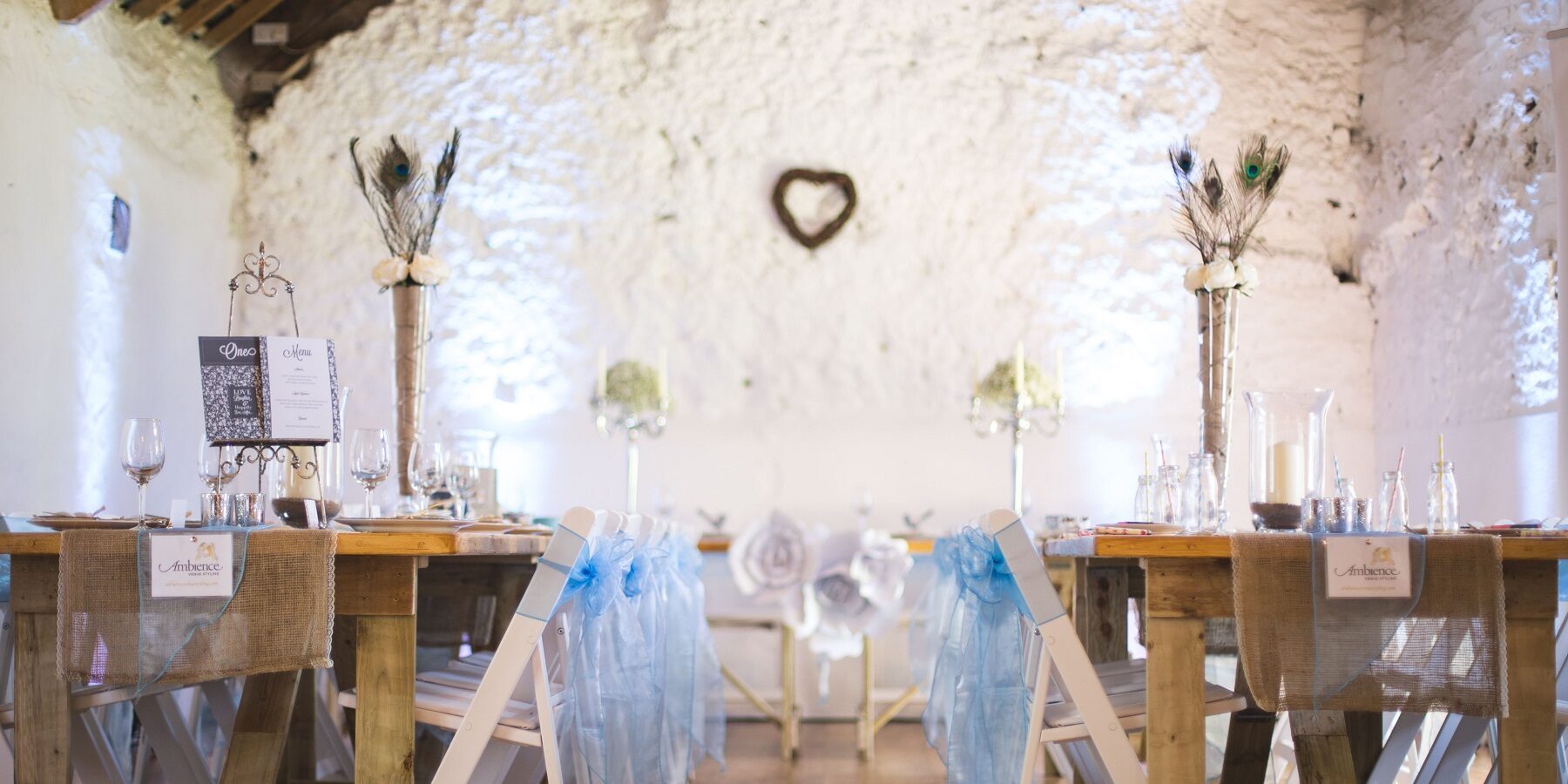 Throw the wedding reception of the century in our North Devon barn – and surprise your guests with a totally unique twist!
We're a family-owned barn reception and wedding venue in North Devon, and characterised by exciting contrasts. Set in the unspoilt North Devon countryside and within sight of the stunning coast, our renovated barn is vintage, rustic and quirky, with original oak beams, old stone and whitewashed cob walls. And though it's a beautiful old building, we couldn't resist adding some 21st century touches – such as underfloor heating, meaning we're cosy in the cooler months too!
Numbers, drinks and suppliers
The Old Barn is a flexible DIY wedding and reception venue, and we're licensed to offer weddings and civil ceremonies too. The barn itself can seat up to 118 people for a wedding breakfast and we can accommodate up to 200 for evening parties. As well as a stunning setting for ceremonies, the adjoining vine-covered conservatory is a unique and flexible space that can be used for extra seating, welcome drinks, a chill out area, photobooth … or whatever you fancy!
And being a DIY venue, at The Old Barn you have the freedom to create your own unique and special day. You're welcome to style the barn as you choose – vintage, rustic, festival and boho themes look great here. Take a look at photos of some real weddings held at The Old Barn for inspiration.
You're also free to invite your own suppliers, including caterers, but we can help out on that front too if you like, with ideas for recommended suppliers. We have dedicated kitchen preparation space within the barn and there's plenty of space outside for more relaxed catering options like a hog roast or fish and chip van. You can bring your own welcome drinks and wine for your sit down meal (we don't charge corkage) and there are rustic wooden plank tables and white chairs included if you want them. We also provide our own bar and bar staff, with prices comparable to the average Devon pub.
Whatever you want to do, it's totally up to you, and we're on hand to offer advice to make sure everything runs as smoothly as possible. Ultimately, we're pretty flexible, so if you have something you need, or an idea you want to run by us, just ask – we're here to help make your celebrations memorable.
So … what's the twist?
We're located on the edge of the grounds of a fabulous adventure park – which means as well as a beautiful oak beamed wedding barn, vine covered conservatory and private courtyard garden we can offer rides, fun and fantastic photos!
Sheltered from the main park, you'd never know you were in the grounds … but once the park closes and the families have gone home, the dodgems are all yours for you and your guests to enjoy. And before the sun goes down you can have fun taking photos on attractions like the roller coaster and giant bouncing pillows. Can you think of any other wedding venue that promises such memorable images?
Want to find out more?
Please use the contact form at the bottom of the page to ask questions or arrange a viewing, and watch our video below to start imagining what your wedding at The Old Barn would look like …