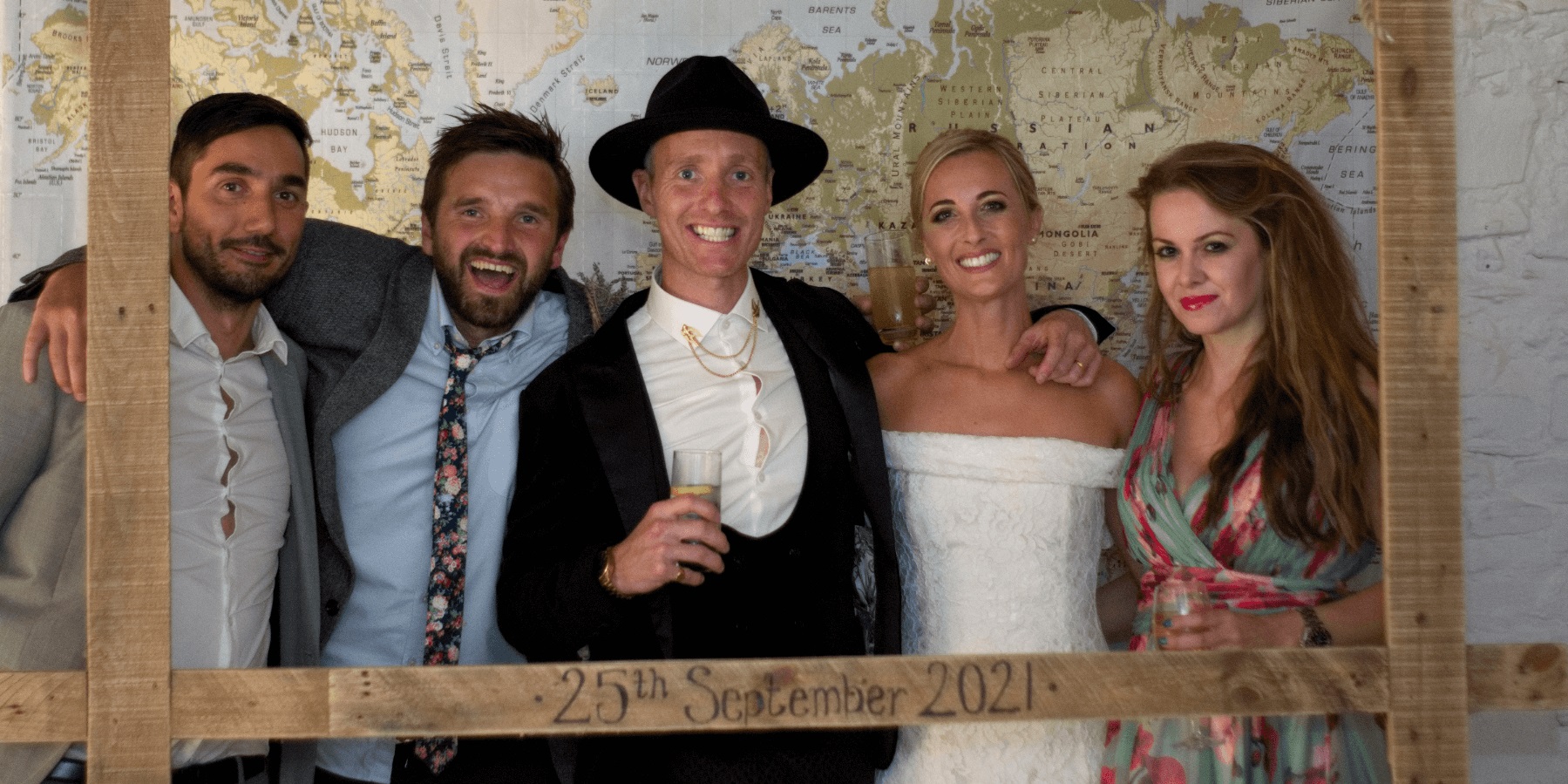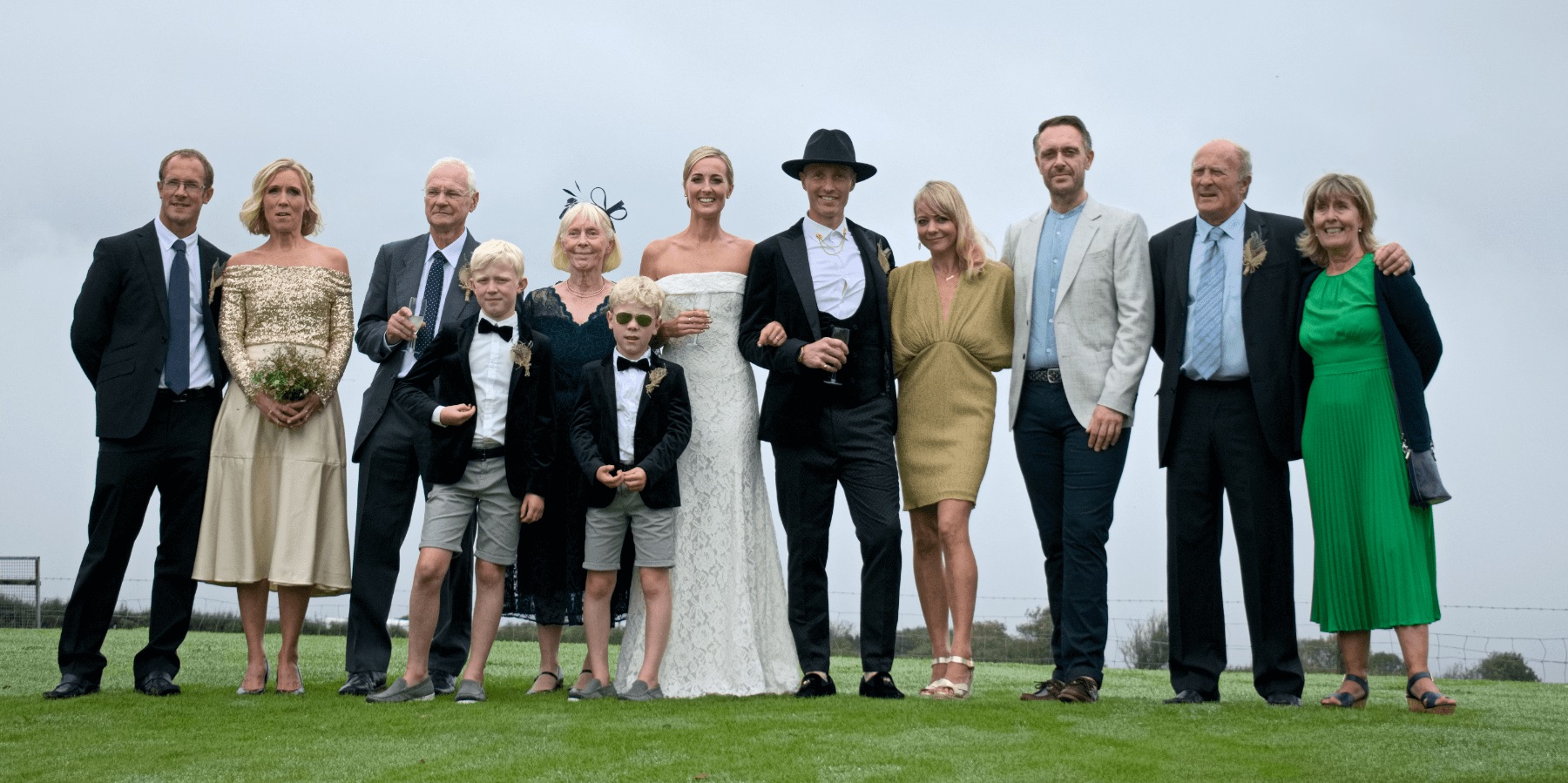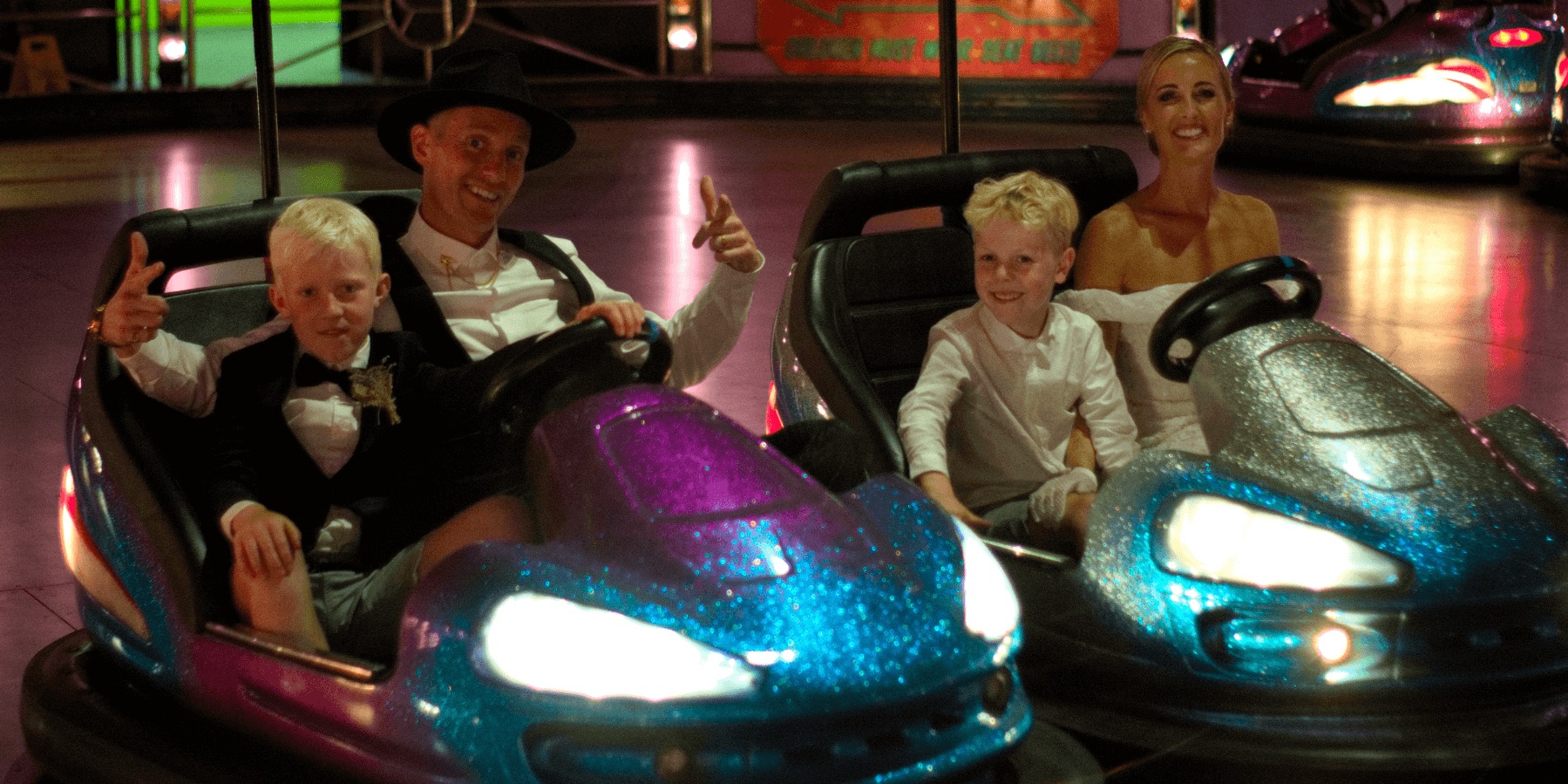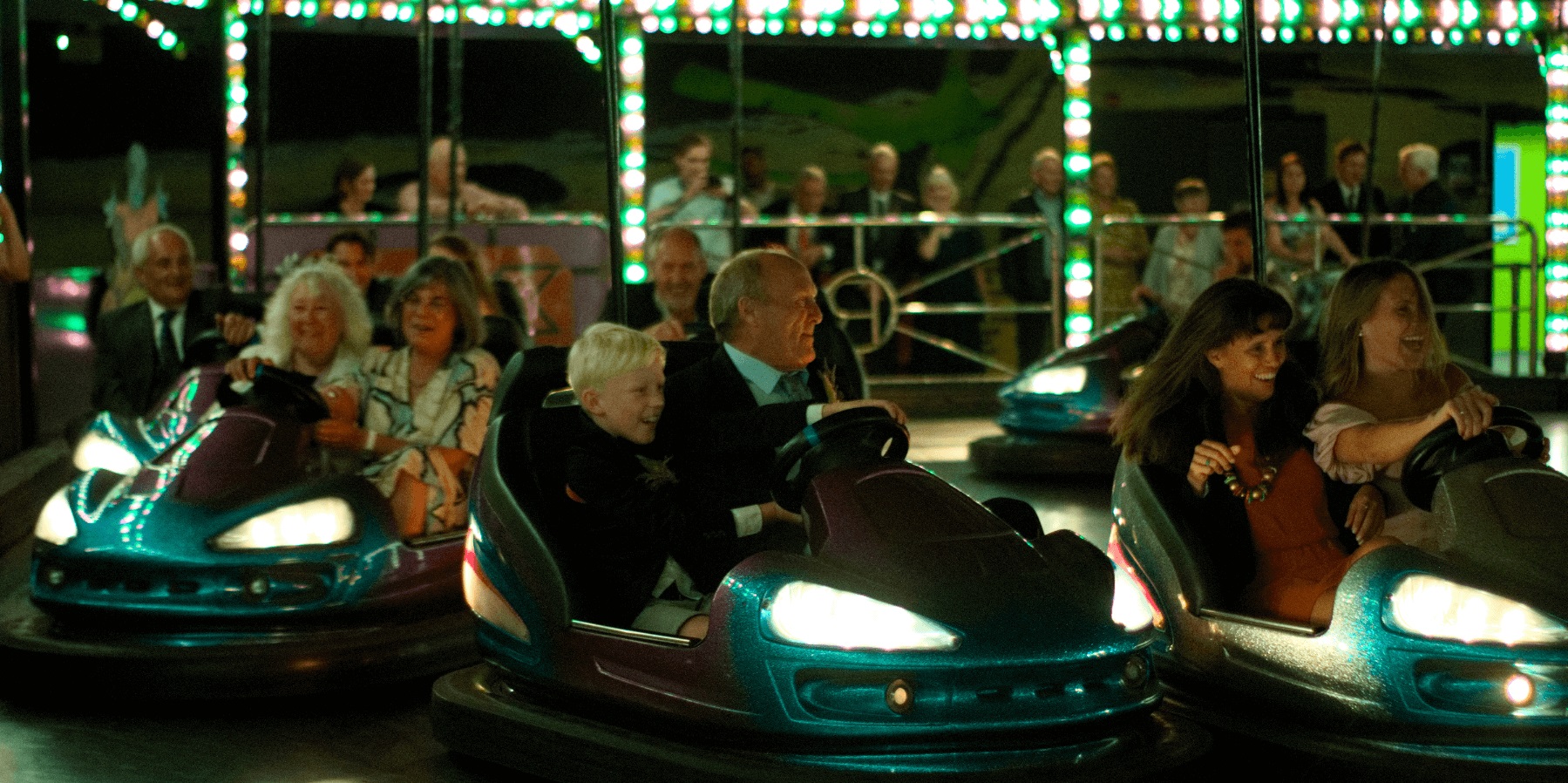 September 2021
Tell us a little about yourselves …
I'm Nicola Roberts and my husband is Warwick Roberts. We met on a ski season in Val D Isere 12 years ago. Waz's job – construction site manager (age 38…I think!), my job – marketing manager (age 35)
What was it about The Old Barn that made you choose it?
Waz was sold when he saw the aqua park (this was the 1st thing he saw and said he didn't need to see the rest!) The barn is so beautiful and the cost was affordable. The dodgems and no corkage fee was also why we chose it.
Was it important to you that it was a 'DIY' venue?
Definitely, I knew what I wanted and I feel I was only the one that could do it! My vision and it was perfect.
Did you have a large budget?
Not really, we love travelling and going on adventures so to us, we wanted to spend as little as possible! I have friends that are still paying off their wedding years later and this is not really 'us' and not what we wanted.
Were there any hiccups in the leadup?
The pandemic! We were so upset when it hit – it was a challenging time for everyone, but when we had the news about postponing our wedding my heart sank. But The Old Barn were nice as ever, fully understanding and actually, for us … it worked out better! We had another year to get excited and it wasn't too much to organise either!
What sort of style were you aiming for on the day?
Travel, mismatched, rustic, vintage!
What did you wear?
A 2nd hand white wedding dress from a charity in Exeter (the wishing well foundation), no dress is over £500 and all the proceeds go to terminally ill brides to have their wedding paid for.
Tell us about the actual ceremony …
It was perfect, the conservatory, the grape vine (Waz loves a grape vine!) the white chairs, just perfect. You really didn't need to dress the ceremony location much because of its beauty.
What about your food and drink?
HA catering were brilliant. We had sharing platters, paella followed by wedding cake as dessert.
What about entertainment/music?
We had the brilliant band Area 52, they played a 2 hour set and to finish with, we had a silent disco which was AMAZING!
What was the best part of the day for you, or the thing you loved most about it?
Standing back and seeing everyone having fun, which was all we wanted. And the amount of 'that was the best wedding I've been to' messages we got after was fantastic
What did your guests think of the dodgems?
AMAZING! My 78 year old auntie clutching her Elvis Presley bag made my night, everyone was so happy
Are you glad you had the day you did?
100%
Did you feel well taken care of by the old barn team? 100%!
Everyone worked so hard, I can't imagine its fun serving a load of alcohol fuelled people, I think the team were great! And we were allowed to drop a van load on the Thursday before using the aqua park which was a bonus.
Were there any wedding suppliers that you'd particularly recommend?
Hair and makeup – my best friend whose talents are concealed!
Flowers – my mum and her lovely friends
'HELP' light up letters – The Prop Factory
Photographer – A chap from my village whose photography is brilliant
Videographer – as above!
Car – My friend's dad
Cake – My sister's best friend
It's good to have friends like these 😊