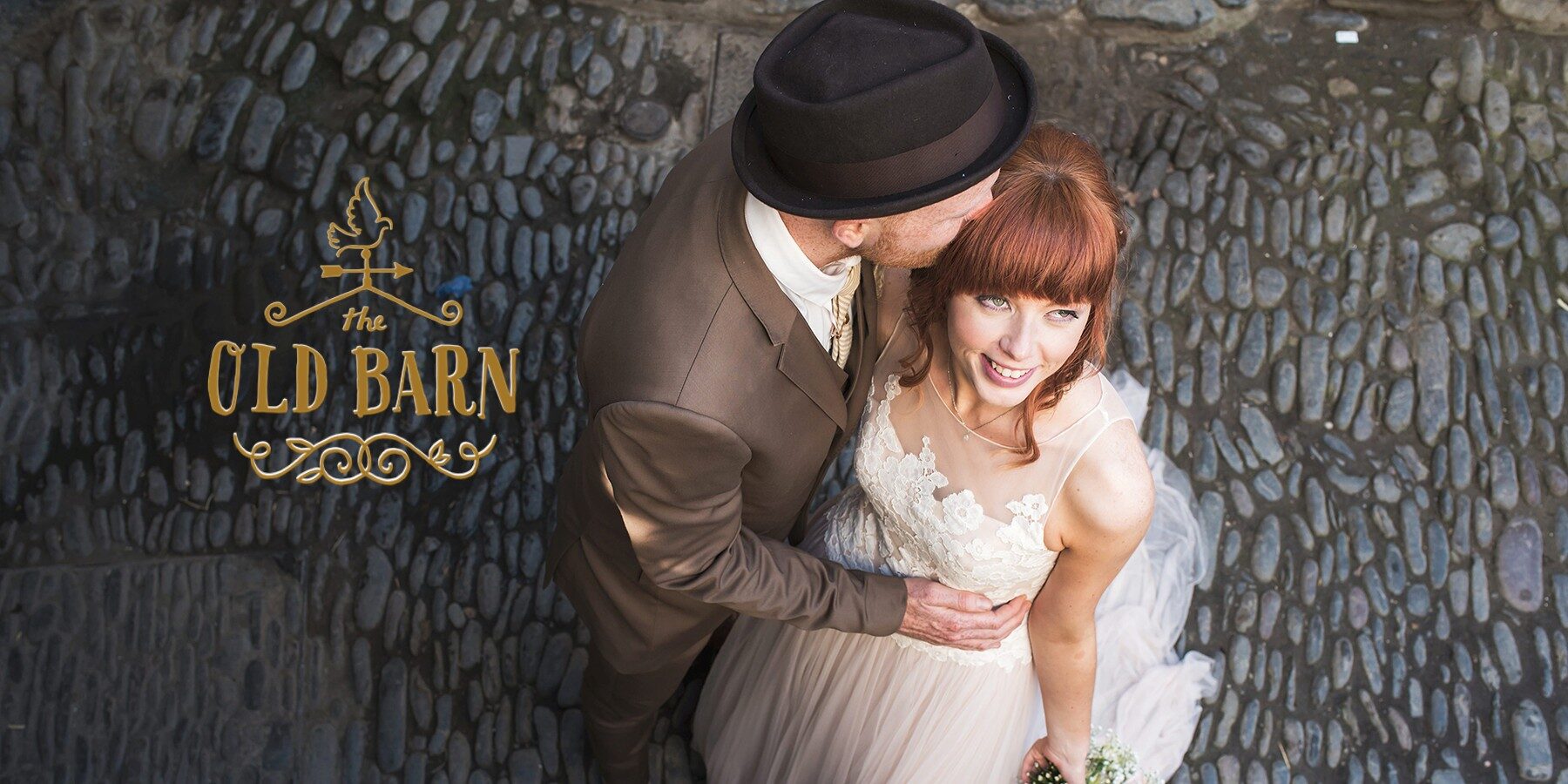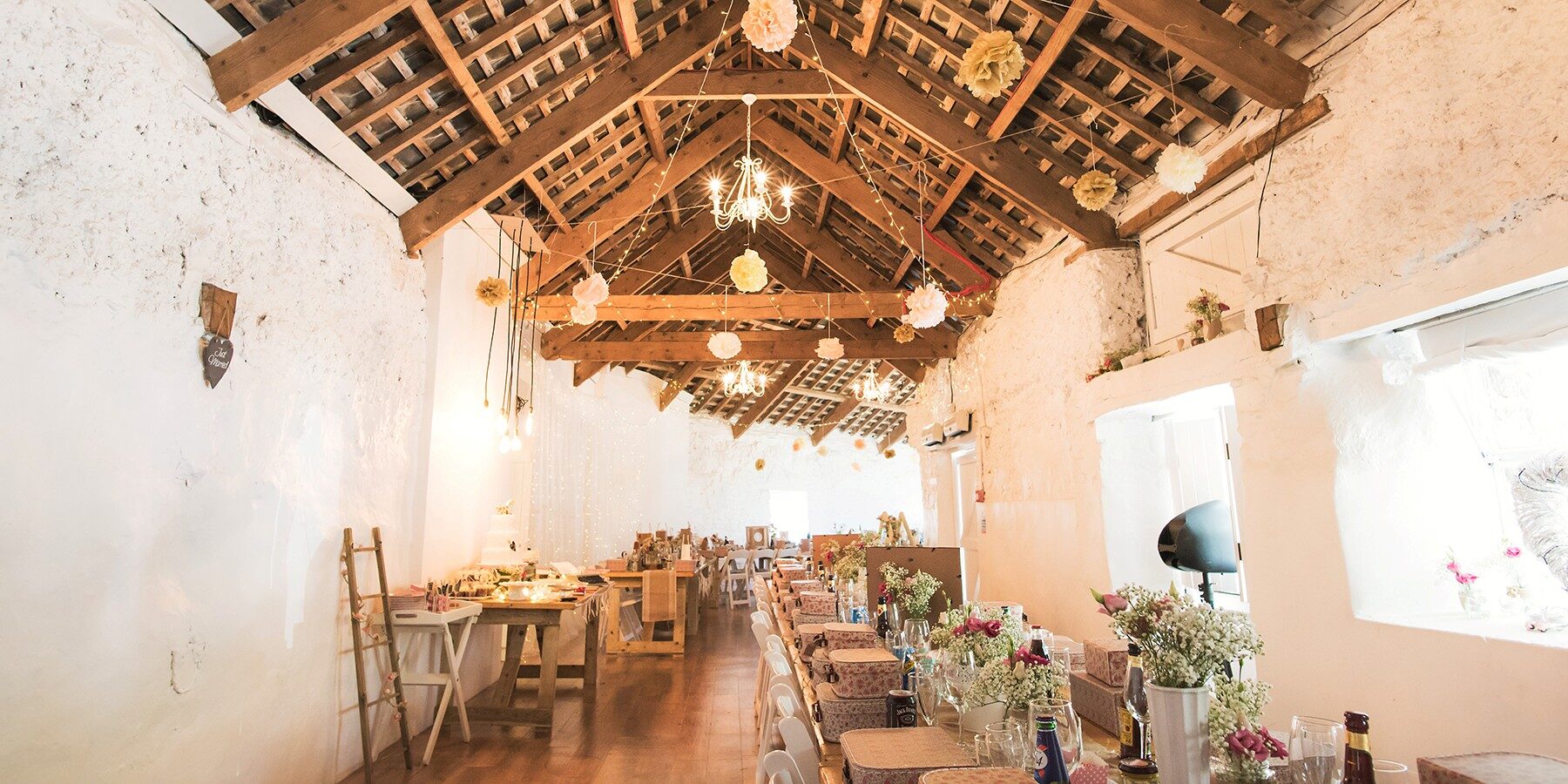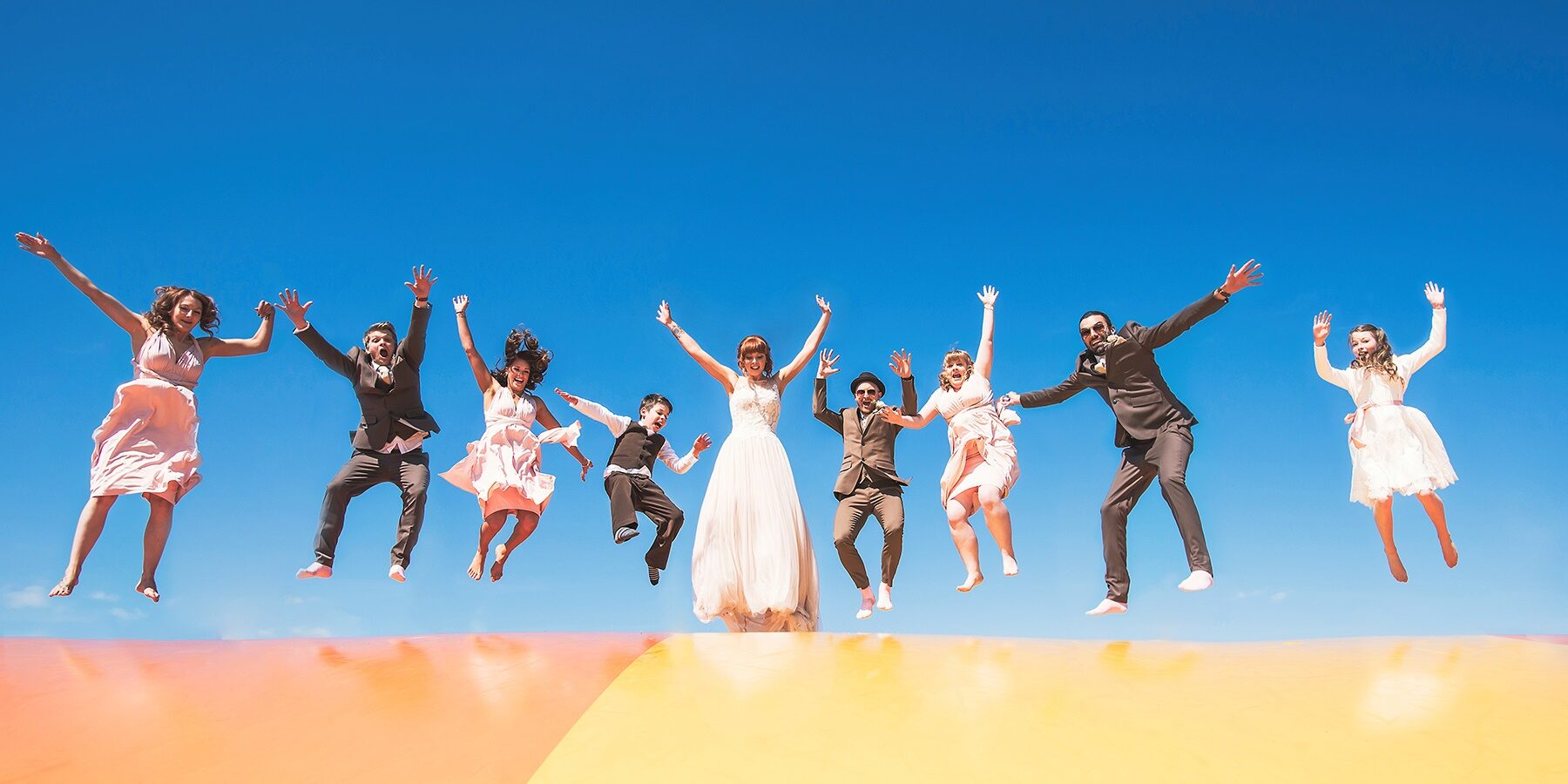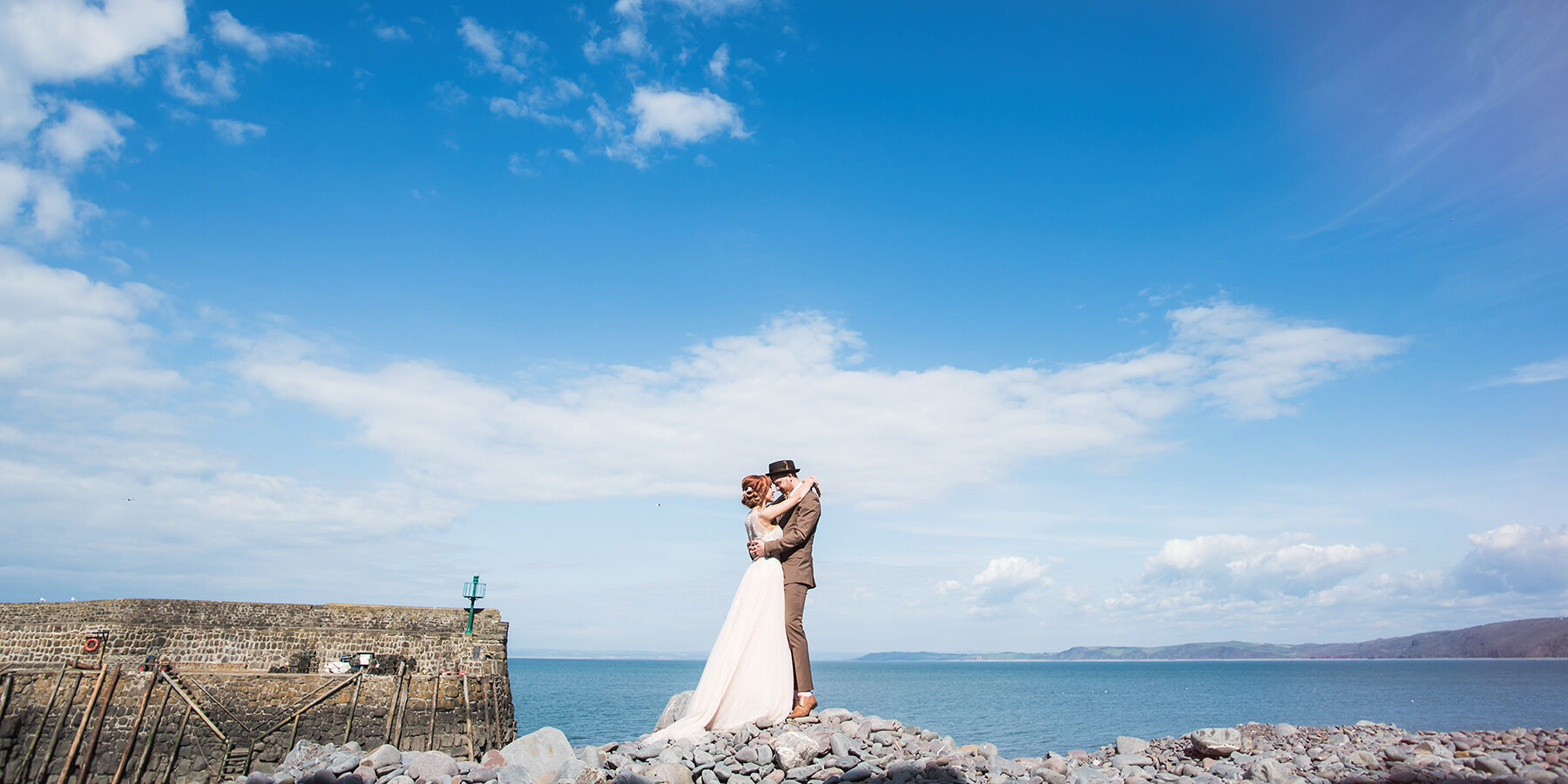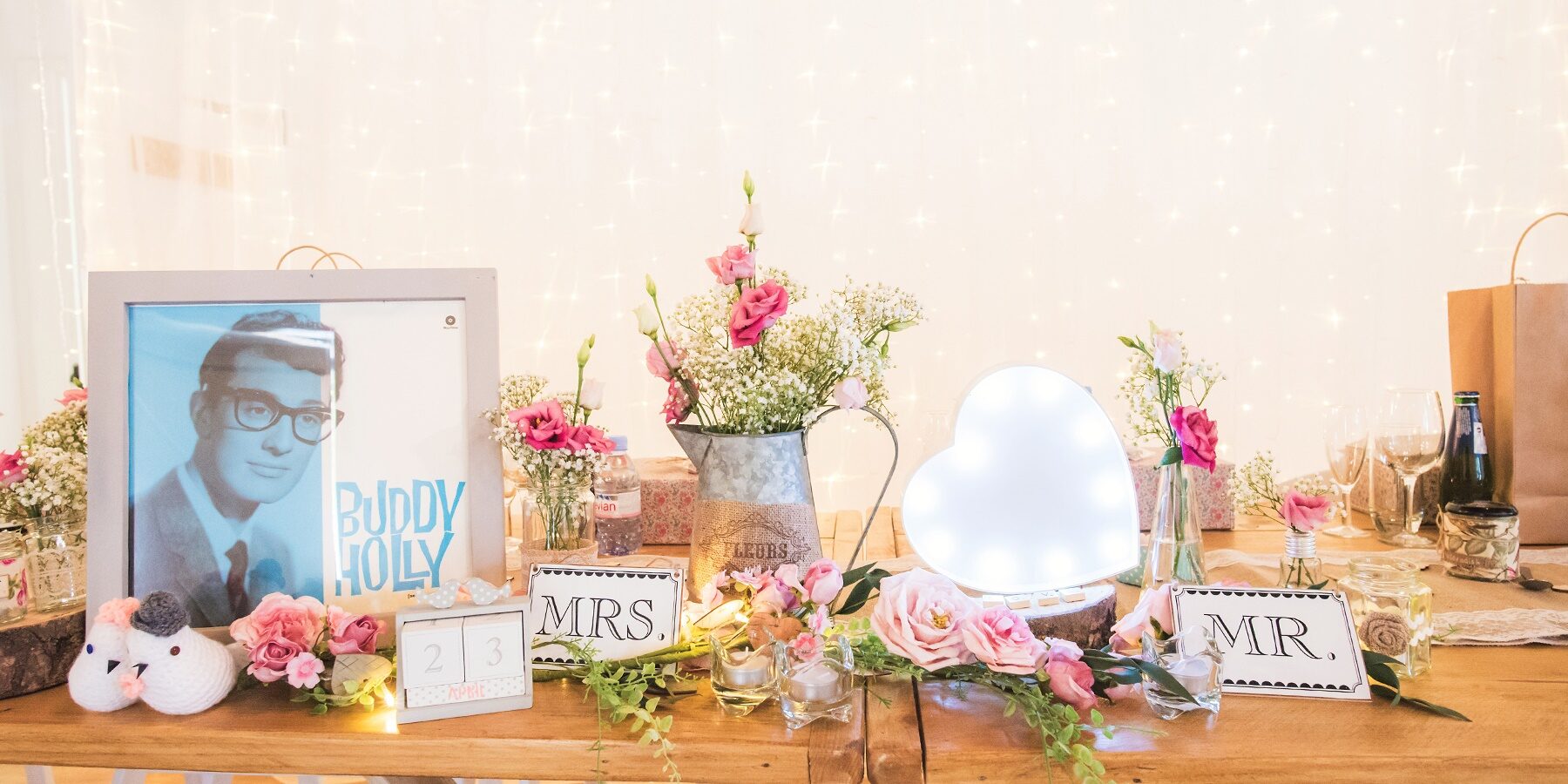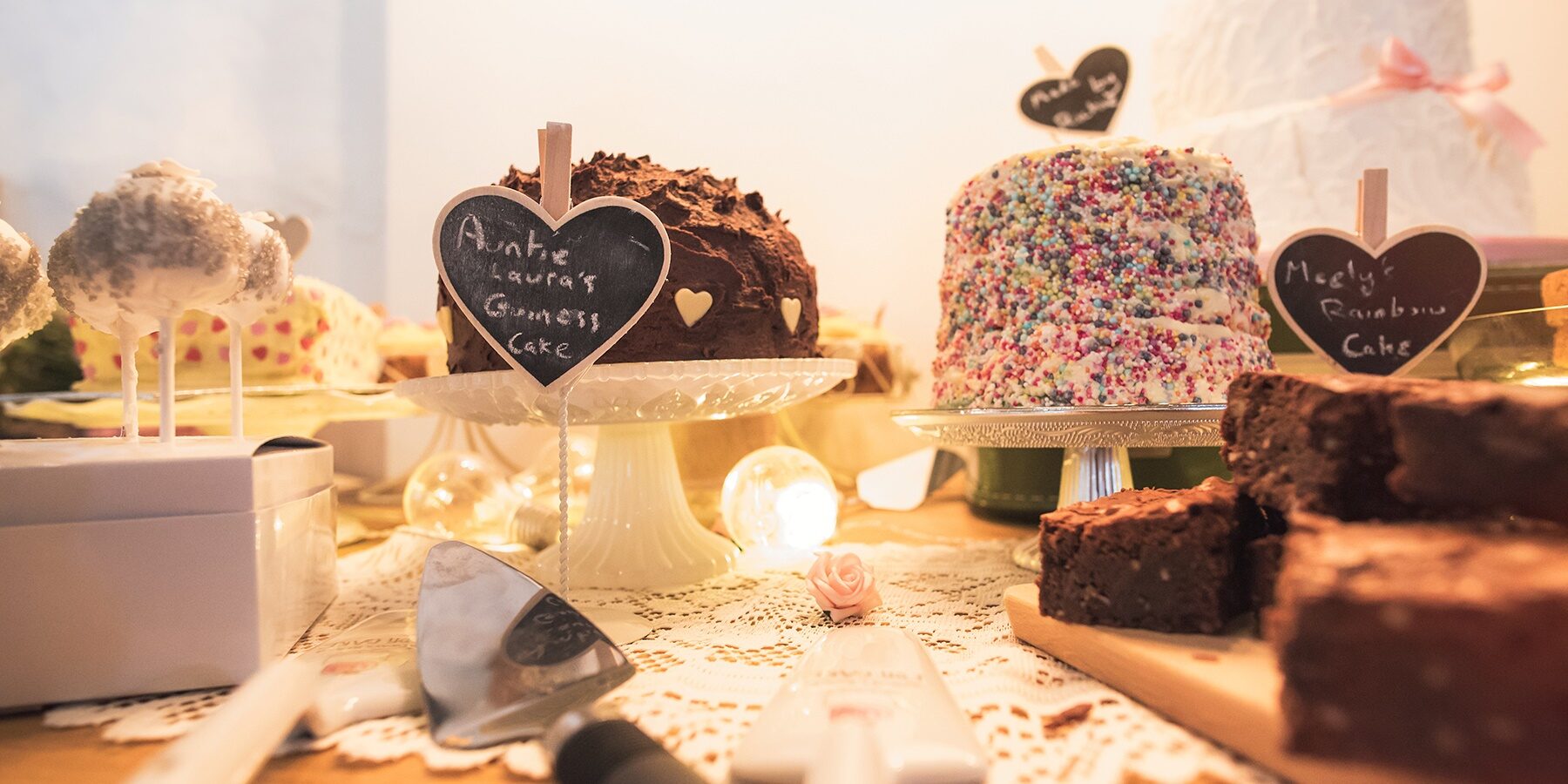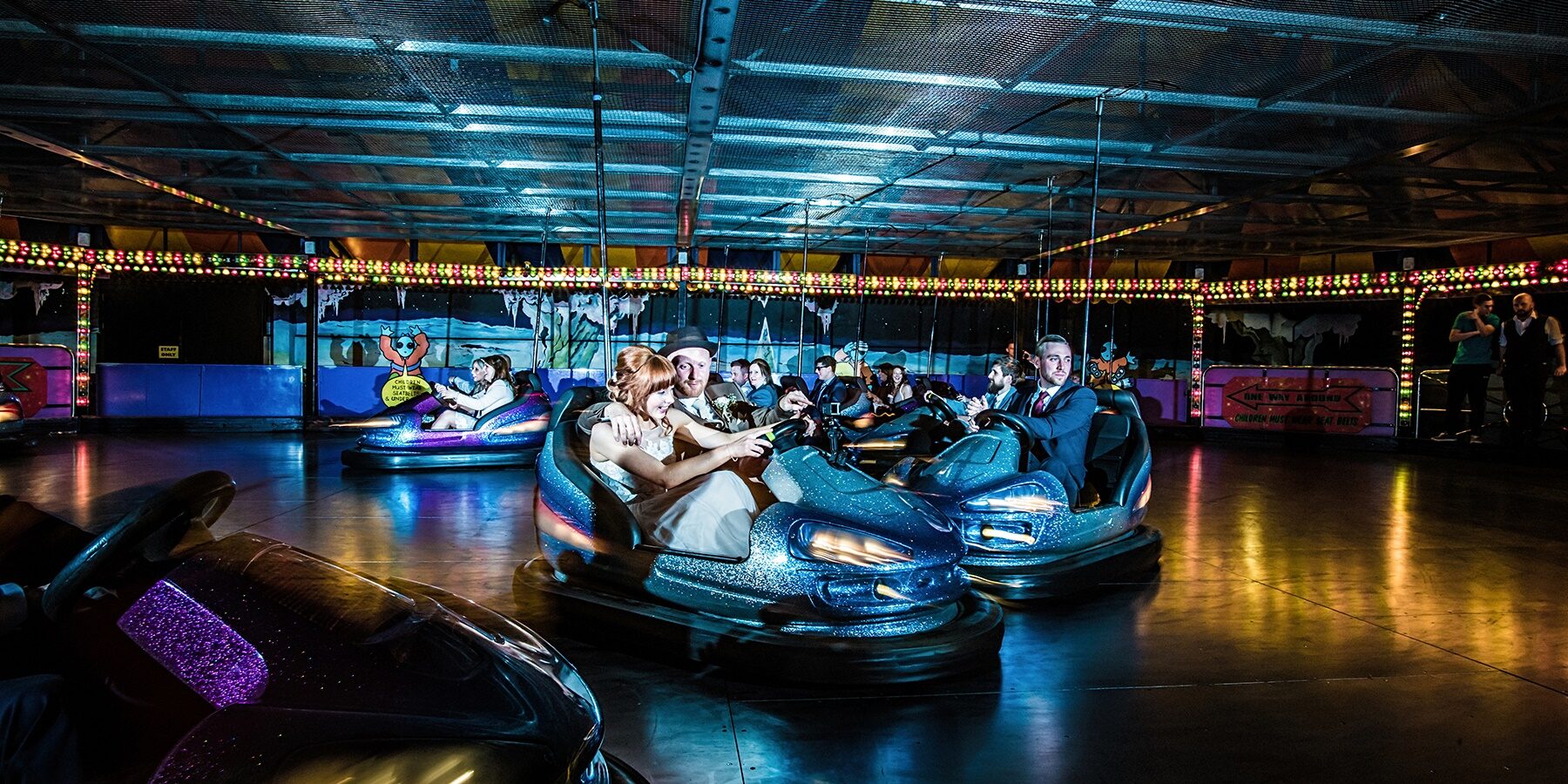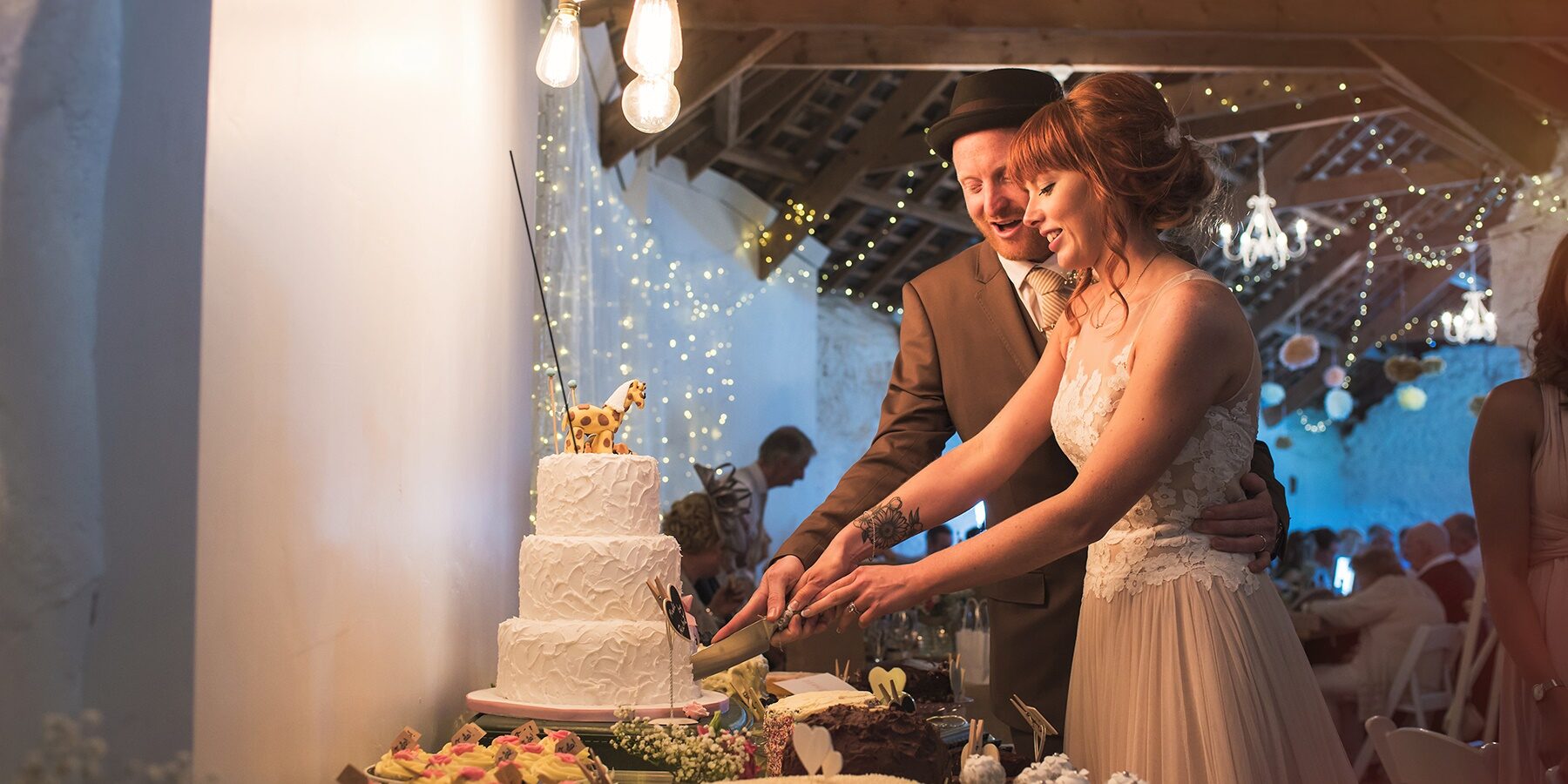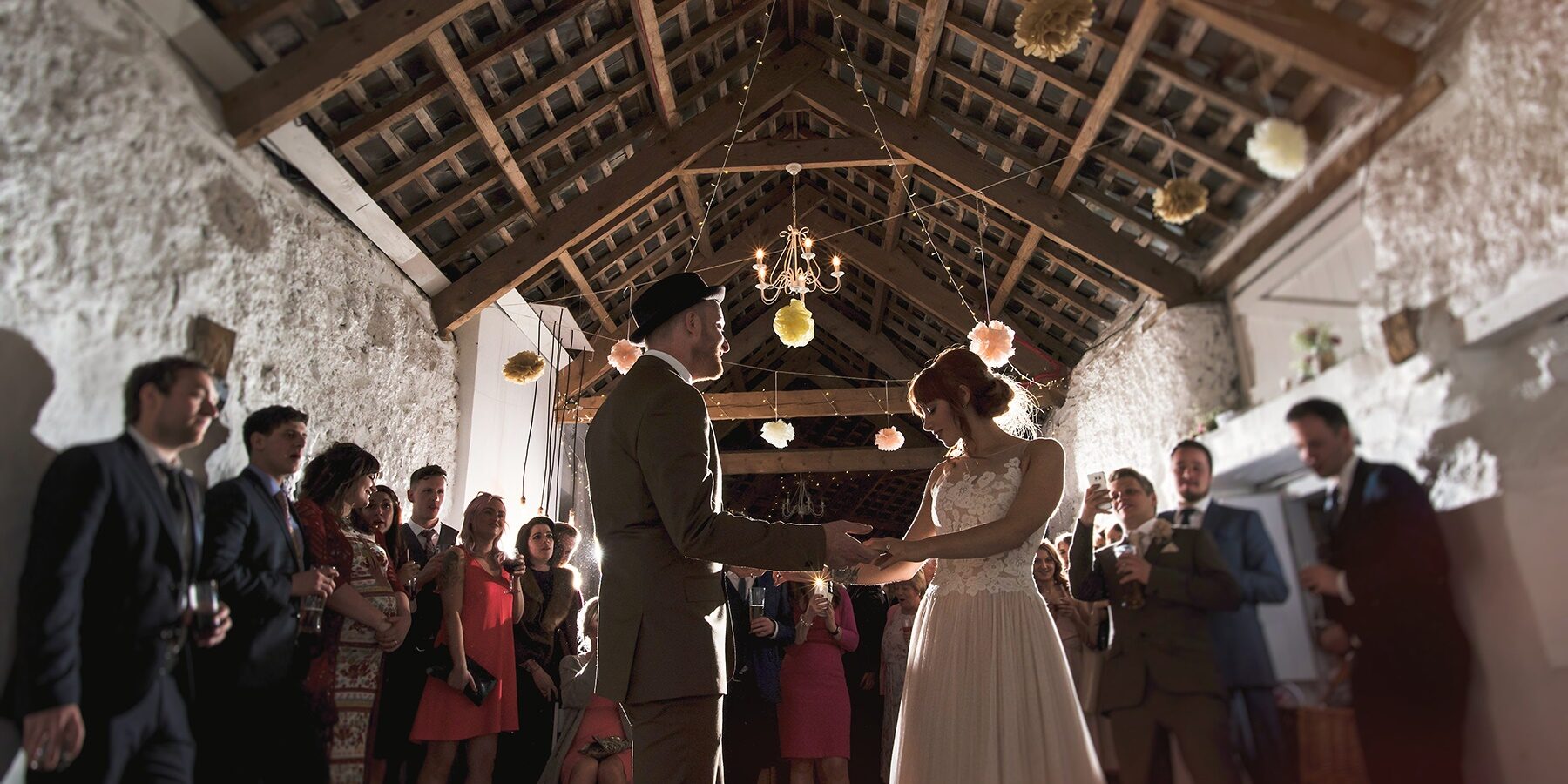 23rd April 2016
You can find out more about Danny & Sophie's wedding in our video at the bottom of this page and see lots more lovely photos in our gallery here.
Also, take a look at photographer Ben Fones' blog post all about Sophie & Danny's wedding at The Old Barn.
Tell us a little about yourselves …
Hello there! We're Danny & Sophie, 32 & 26 years old respectively, and we're from a town just outside of Birmingham called Tamworth. It was in a bar in the centre of this town that we first met. Danny asked me if he could buy me a drink, to which I rudely declined! He didn't give up that easily though – I'm grateful for his perseverance and determination!
What was it about The Old Barn that made you choose it?
Tamworth is absolutely nowhere near The Old Barn in Devon. But that didn't matter for us. We found it online  and decided that this was the place for us before we'd even seen it. We were particularly interested in the DIY theme that they offer as we knew that we wanted to put our own stamp on our wedding. When we viewed it we were bowled over by the ceremony room/conservatory. We loved the flowers and natural light that looks beautiful all year round.
Was it important to you that it was a 'DIY' venue and could do lots of it yourself?
Yes! The fact that you get the venue for the entire day before the wedding to decorate was a selling point for us for sure. We spent the months running up to the wedding building and making things, and it was just so special to see all of our close friends and family helping it come together on the Friday. There was a really great atmosphere, and it was a perfect way to start the wedding weekend!
Did you have a large budget?
Absolutely not. We got married 6 months after booking the venue and only 8 months after the engagement. This didn't give us long to save much money! The Old Barn was reasonably priced and the fact that you can make your own decorations, chose your own caterers etc means you can save money there too!
What was the theme for your day?
Rustic vintage – but the white walls lend themselves to absolutely whatever theme you would like though, that's the beauty.
What did you wear?
A dusky pink and ivory Enzoani bridal dress. It wasn't a traditional dress, but I absolutely loved it. Danny had a brown suit and a pork pie hat. He doesn't go anywhere without a hat on!
Tell us about the actual ceremony …
The ceremony was magical. The weather was perfect considering it was April which of course made it all the better. I was overwhelmed with just how many people we had managed to get into the room, all seated. I will always remember how green it was in there too, it was like bringing the outdoors in, and the light was just perfect – which made for fabulous video and pictures!
What about your food and drink?
We hired a fish & chip van The Whiddon Valley Fryer for the evening which went down really well, and for the wedding breakfast we made individual personalised picnic boxes. We sent out menus with our invites and had rustic sandwiches made up by a local supplier (Johns Deli @ Appledore) delivered on the morning so they were fresh. We served them all in floral suitcases, and we've had so many compliments about this unique idea. Drinks-wise, we were able to supply post-ceremony drinks with no corkage fee which was great, and then the fully stocked and staffed bar was open as soon as the ceremony finished too for when the free supply ran out!! We also hired an ice cream supplier (Icicle Tricycle) to serve ice creams with the Pimms in the courtyard, whilst the bridal party had all their photos.
What about entertainment?
We supplied our own music as Dan has so much music it seemed unnecessary to hire a DJ. The Old Barn supplied a PA system for the day time, and we supplied a bigger/louder one for the night. Again, you have the option of hiring your own DJ/ evening entertainment adding to that unique experience.
What was the best part of the day for you, or the thing you loved most about it?
I couldn't possibly choose … but we did have lots of comments on the dodgems! I don't know anyone else who had dodgems at their wedding, and our guests absolutely loved them. They added so much fun to the day, and again, make for some excellent pictures!
Are you glad you had the day you did?
Yes! 100% yes! I couldn't have asked for it to go better. The only thing I would say is that I wish it had gone slower! There was so much fun stuff to get involved in that I feel it all just went too fast!
Did you feel well taken care of by the Old Barn team?
The staff have been great throughout – from the very first enquiry to the day itself. They made what initially felt like a daunting task of designing a wedding in the Midlands and moving it down to Devon a smooth and easy one! They were always responsive to emails and available to show us round on the rare occasion we could actually make it down to Devon, and I know that this wasn't always the easiest for them to achieve. On the set up day everyone was there to guide us with the logistics of things which was also great. On the day I didn't even notice they were there, and I say that in a positive way – meaning they just asked us what we wanted them to do and got on with it – leaving us to enjoy the day!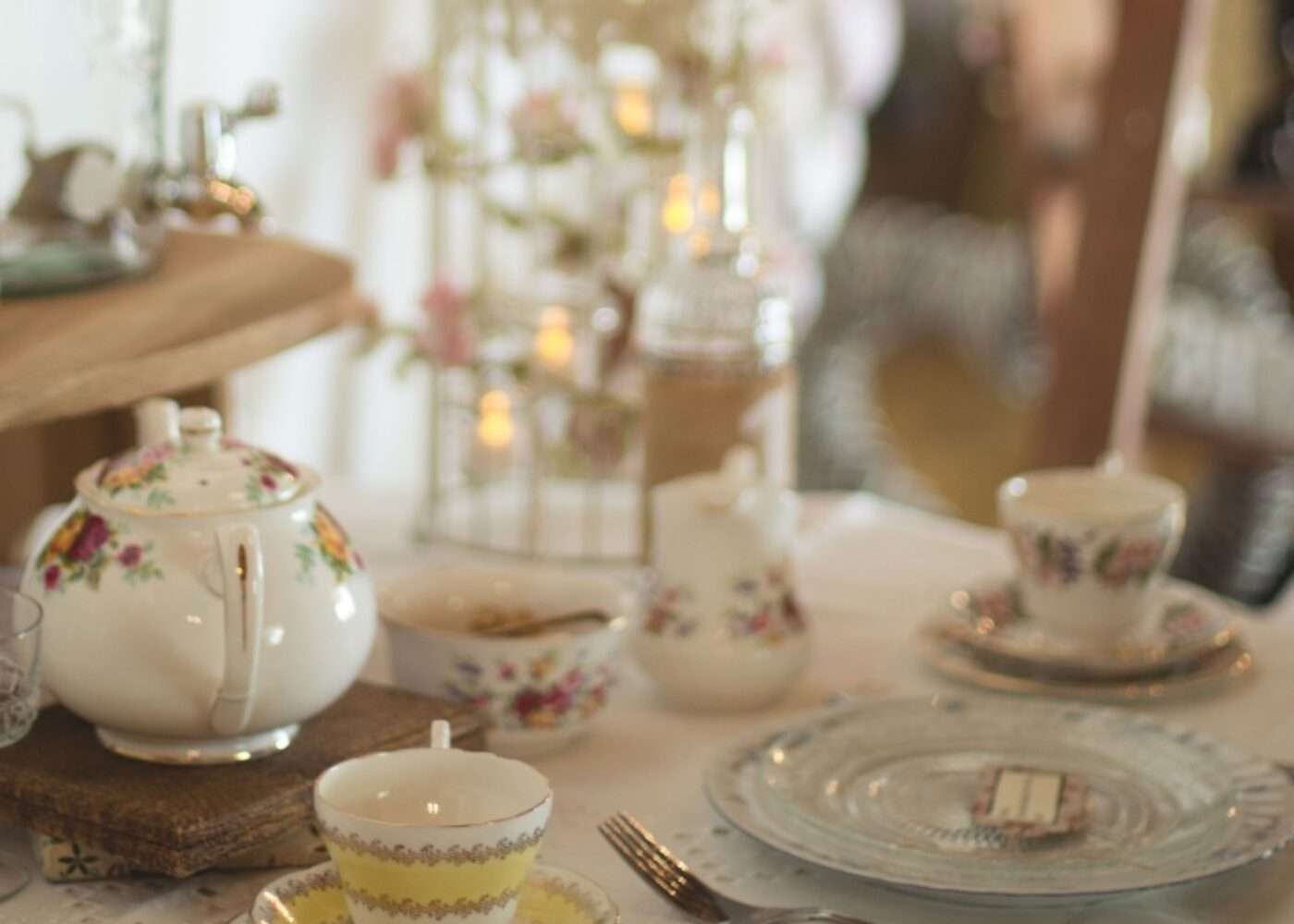 Inspire me: Vintage-style Weddings at The Old Barn
Vintage-style weddings work perfectly at The Old Barn, thanks to its stone walls, wooden beams and quirky touches like our fabulous dodgems and haycart.