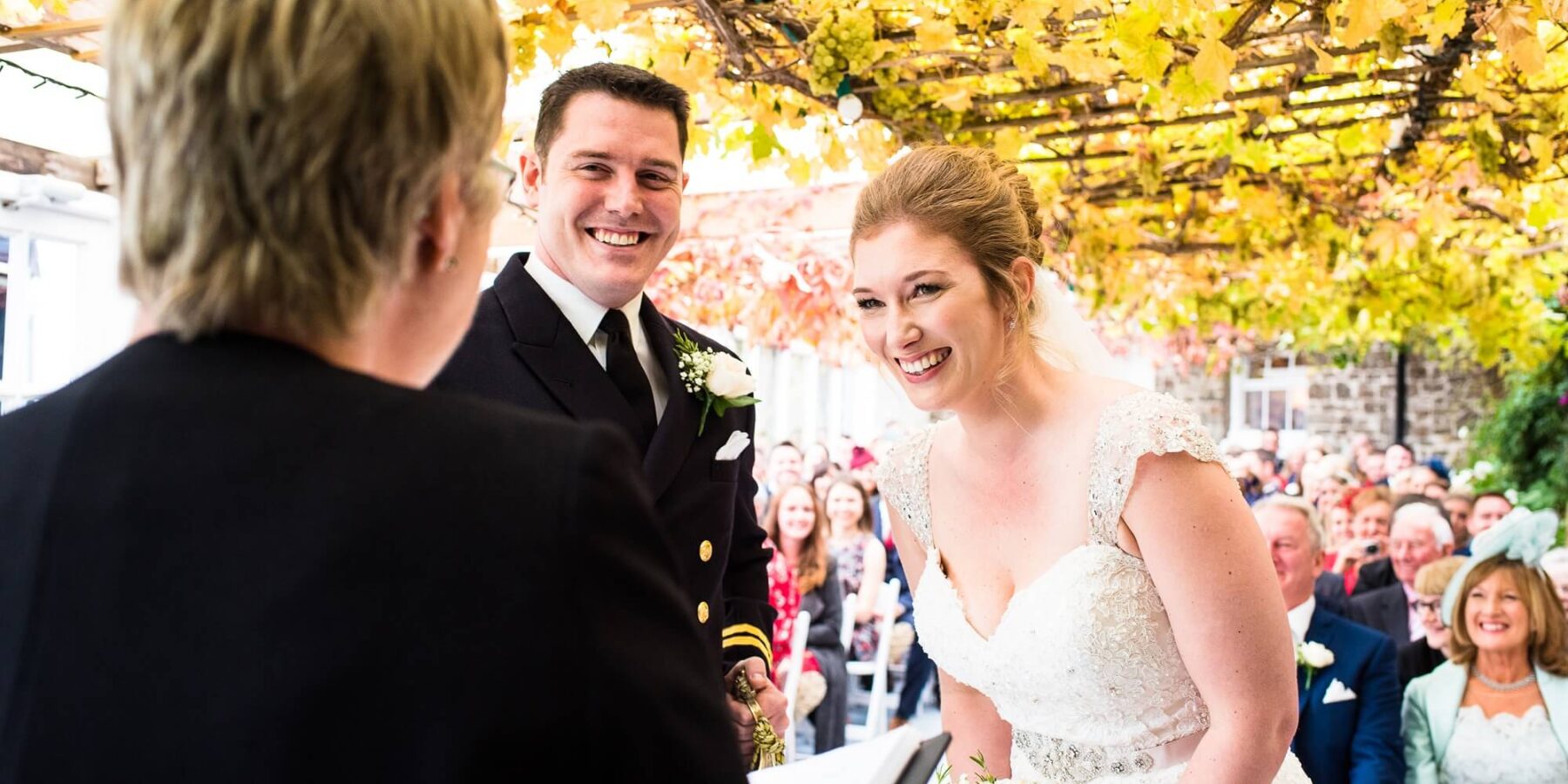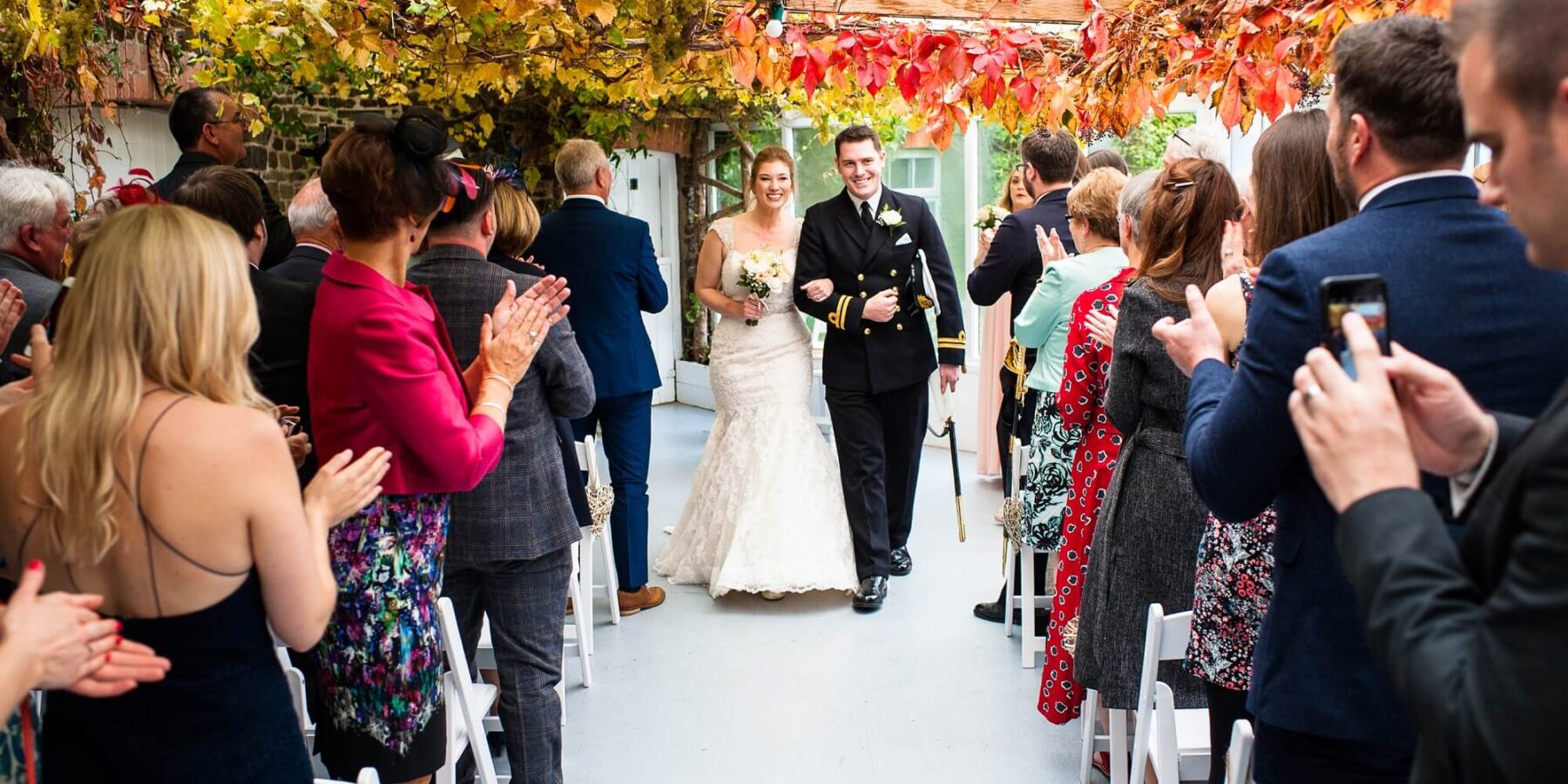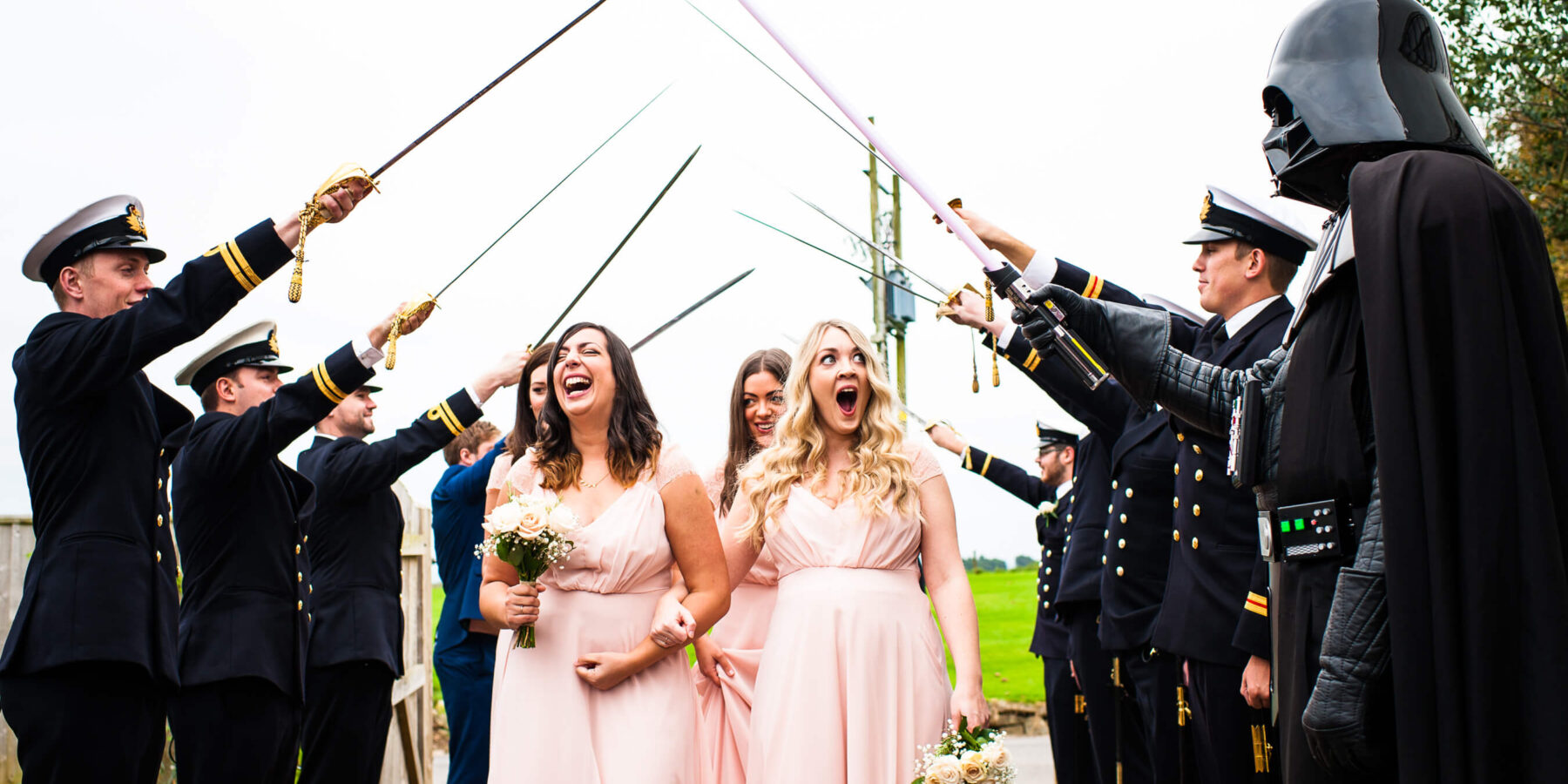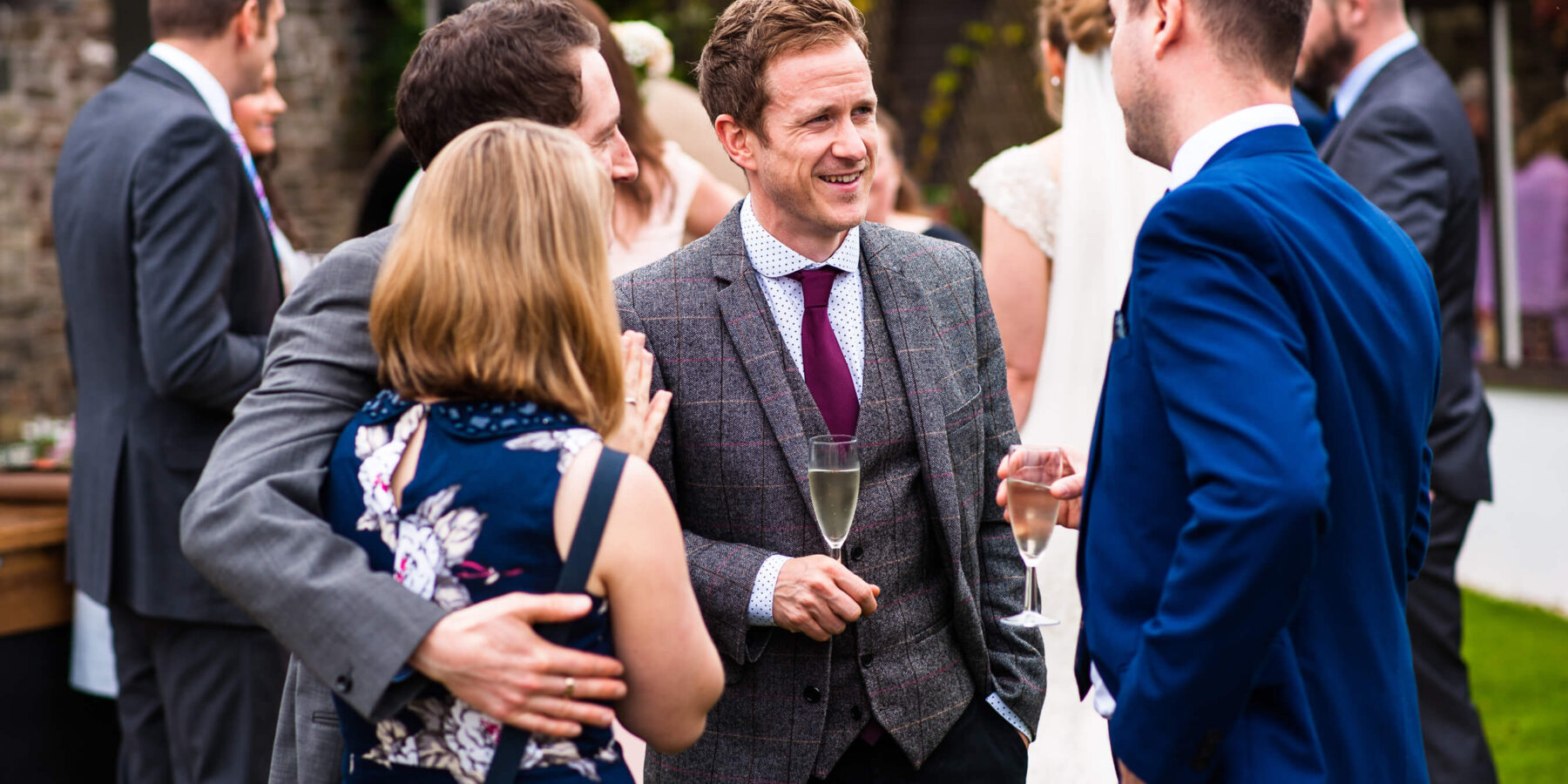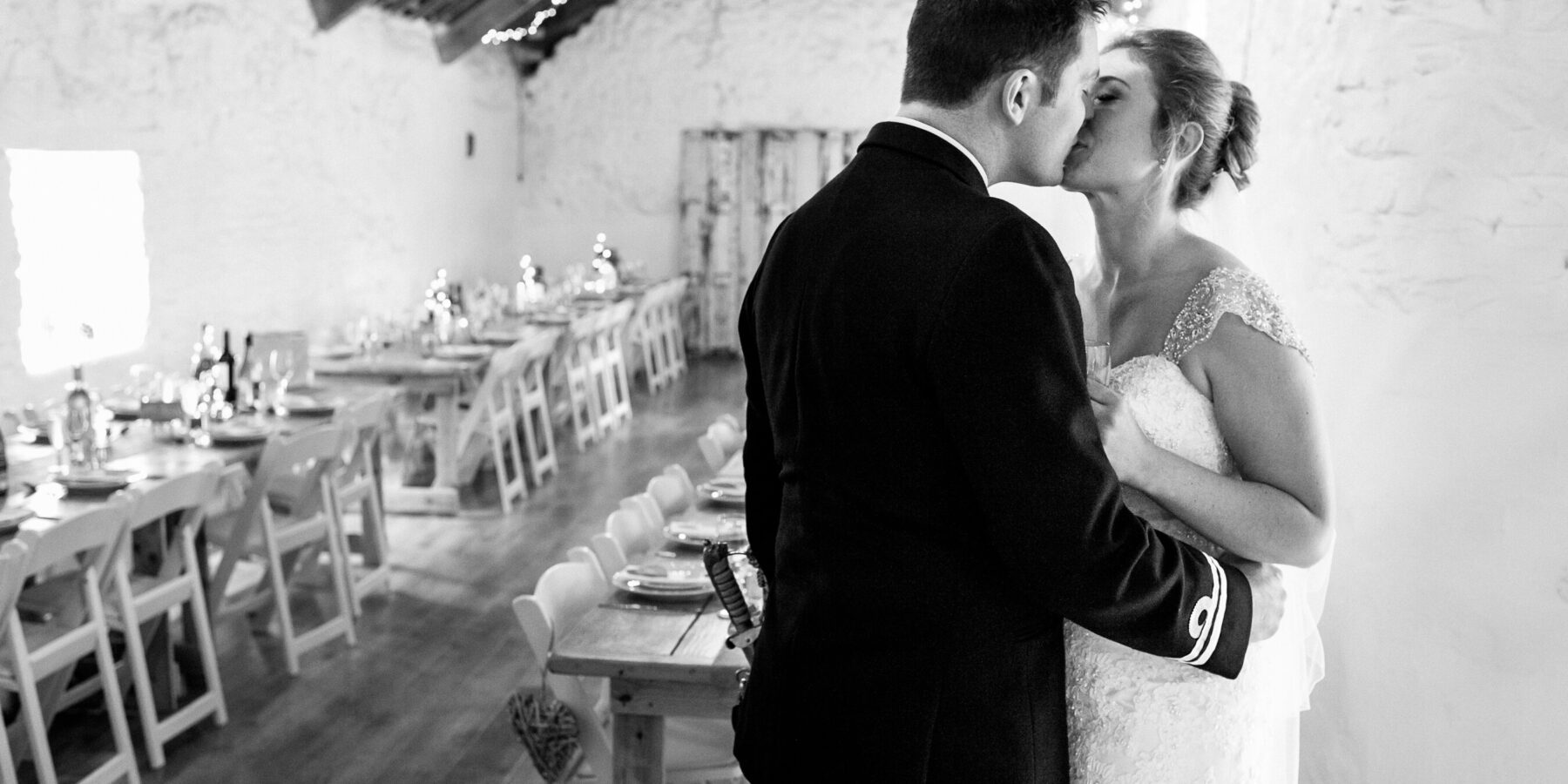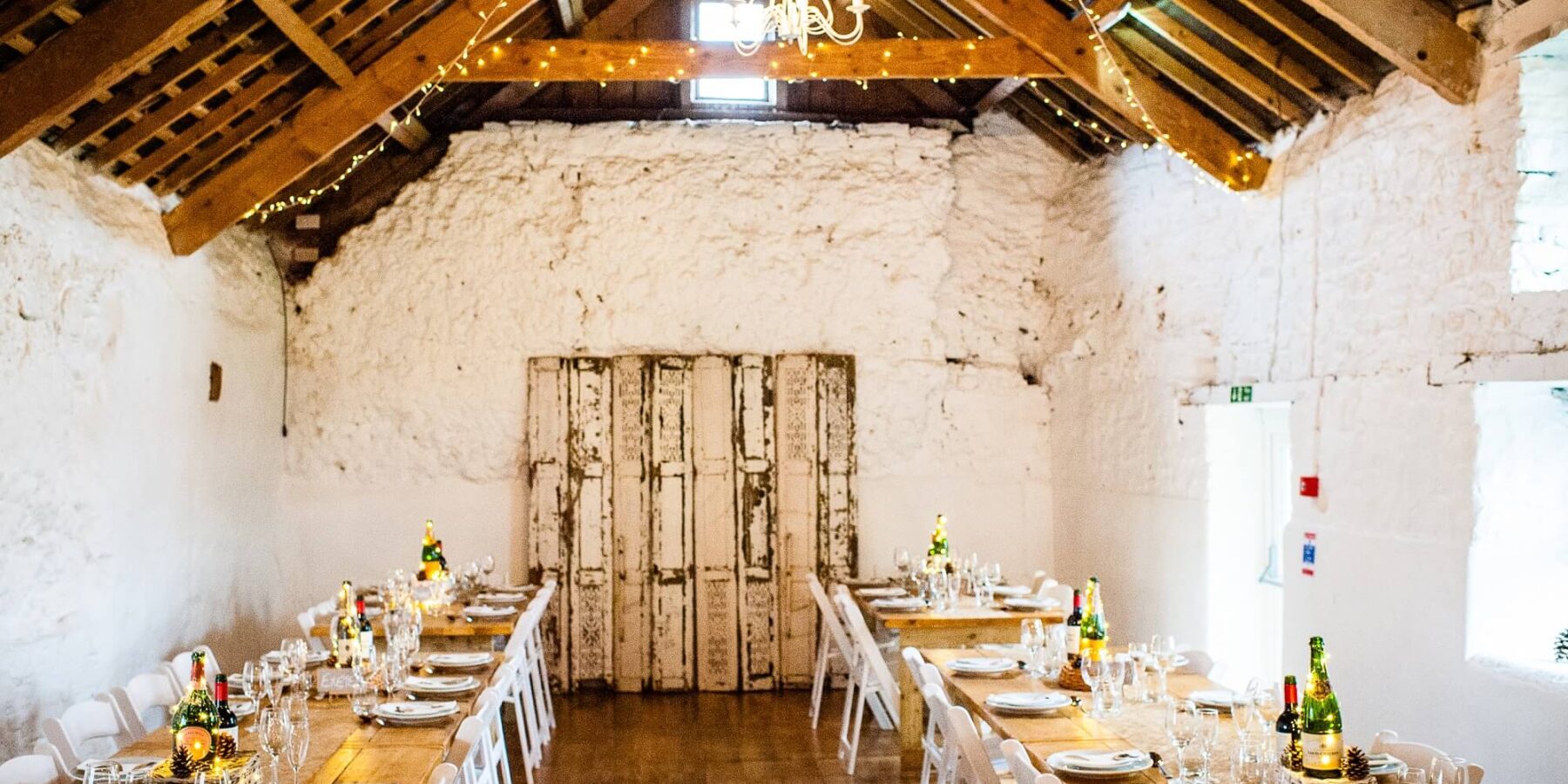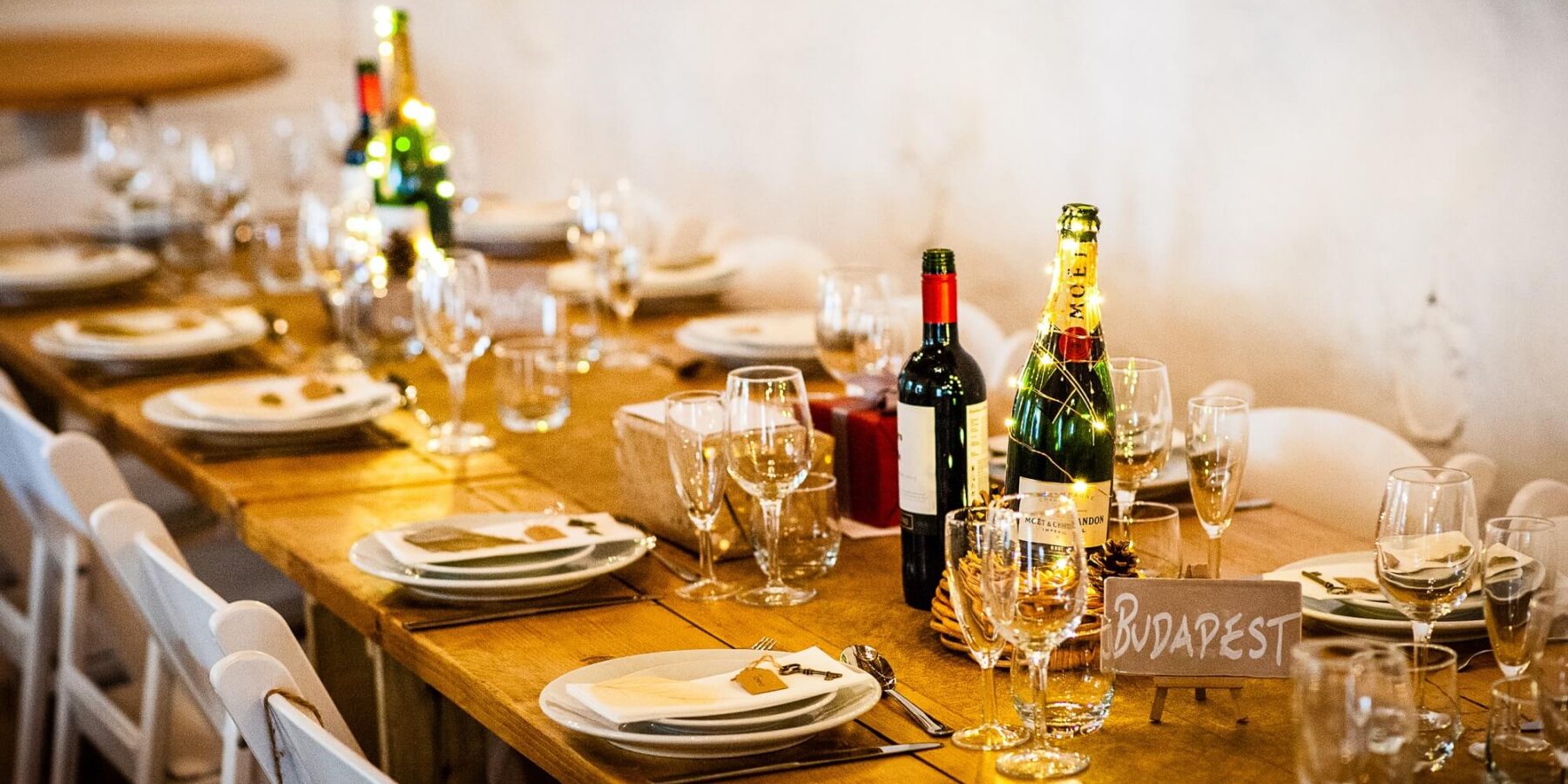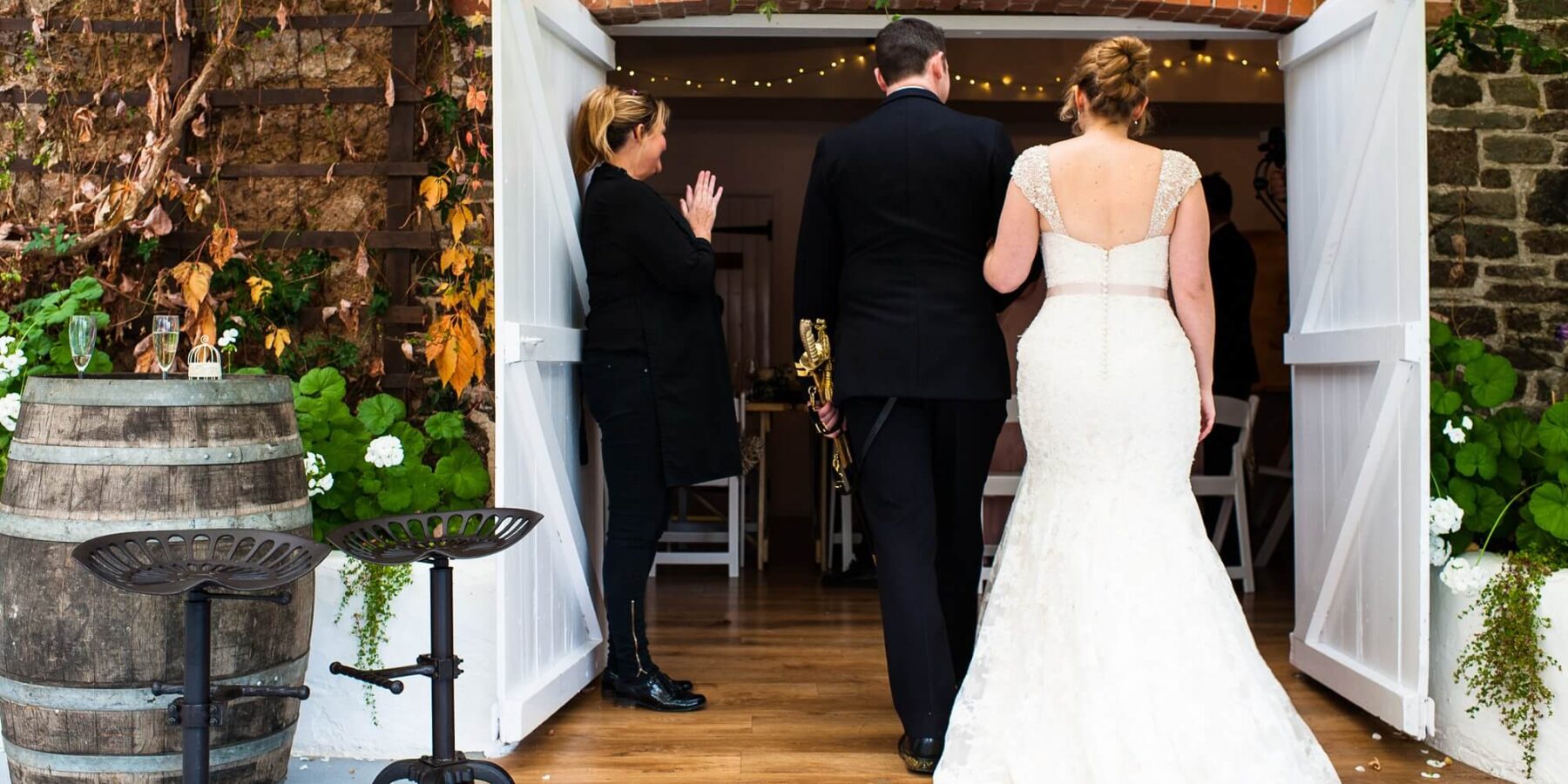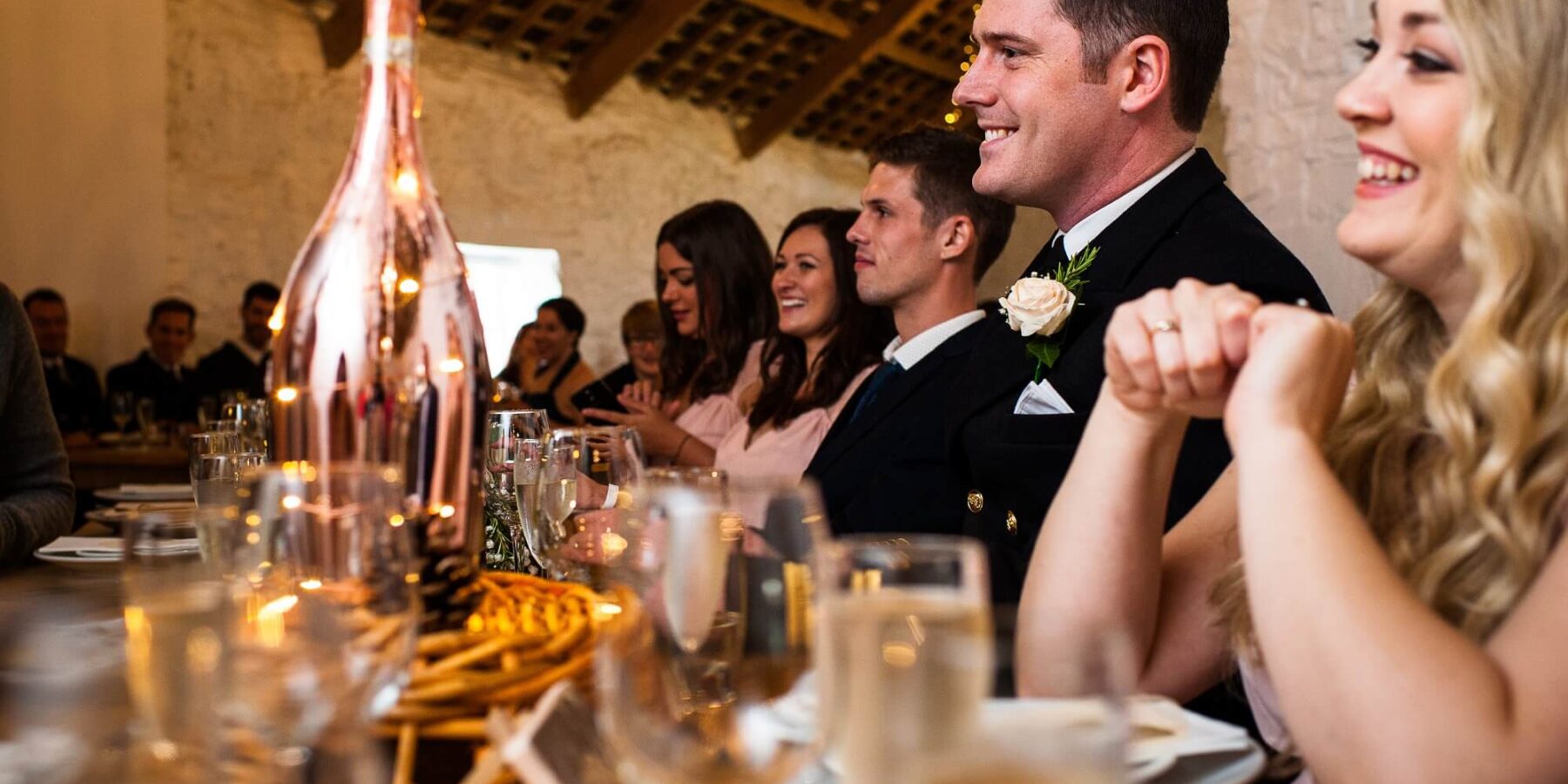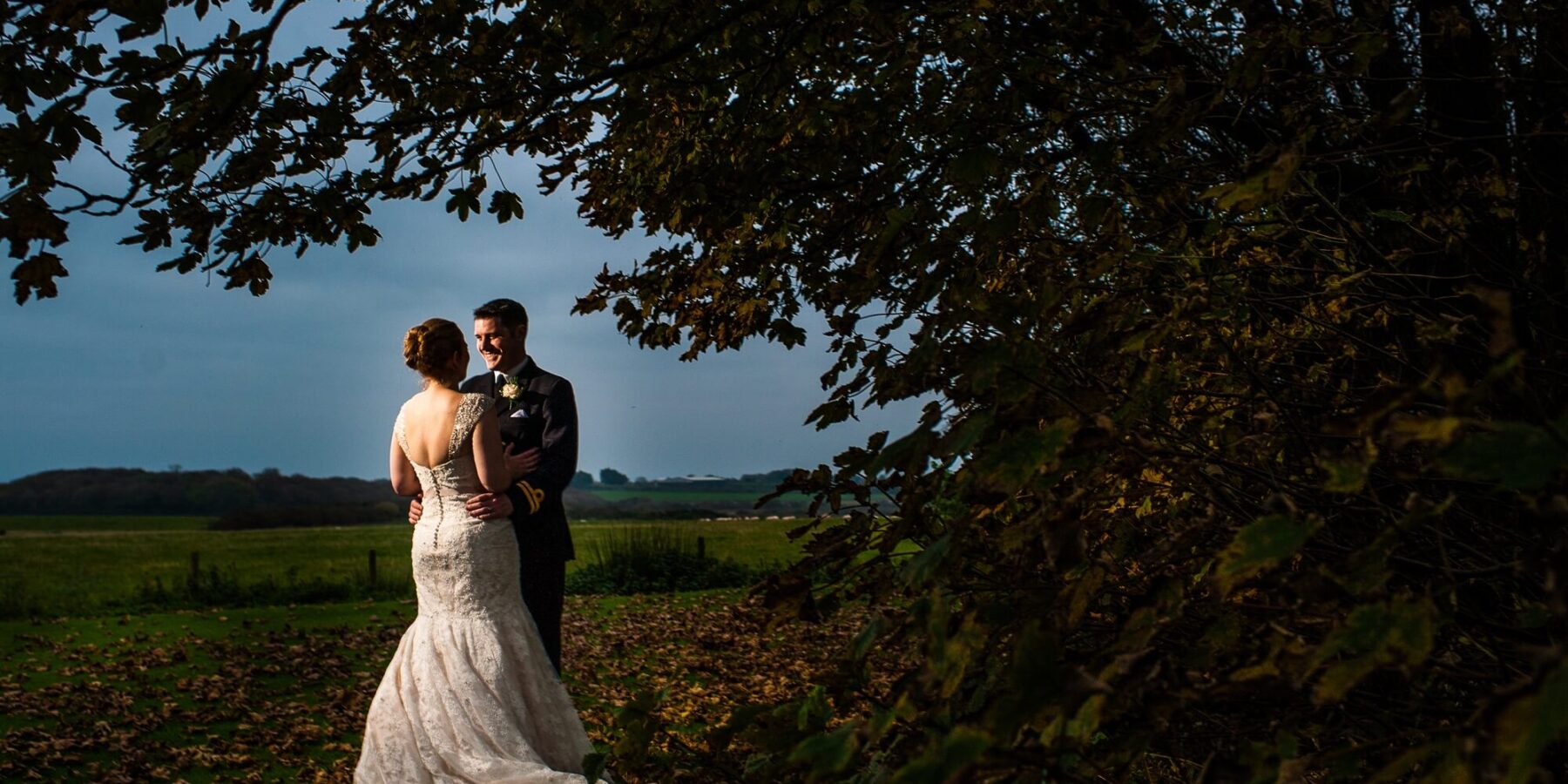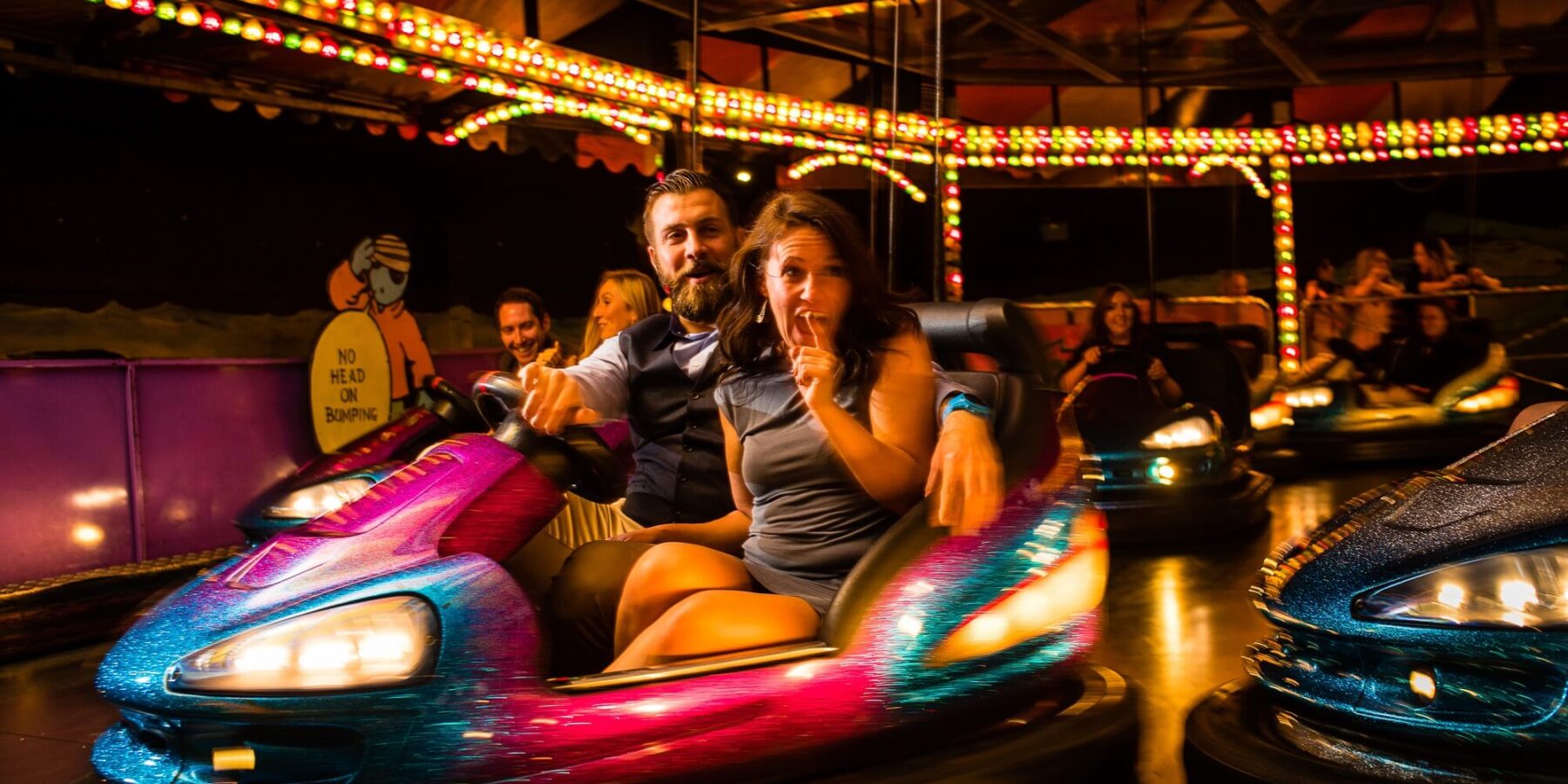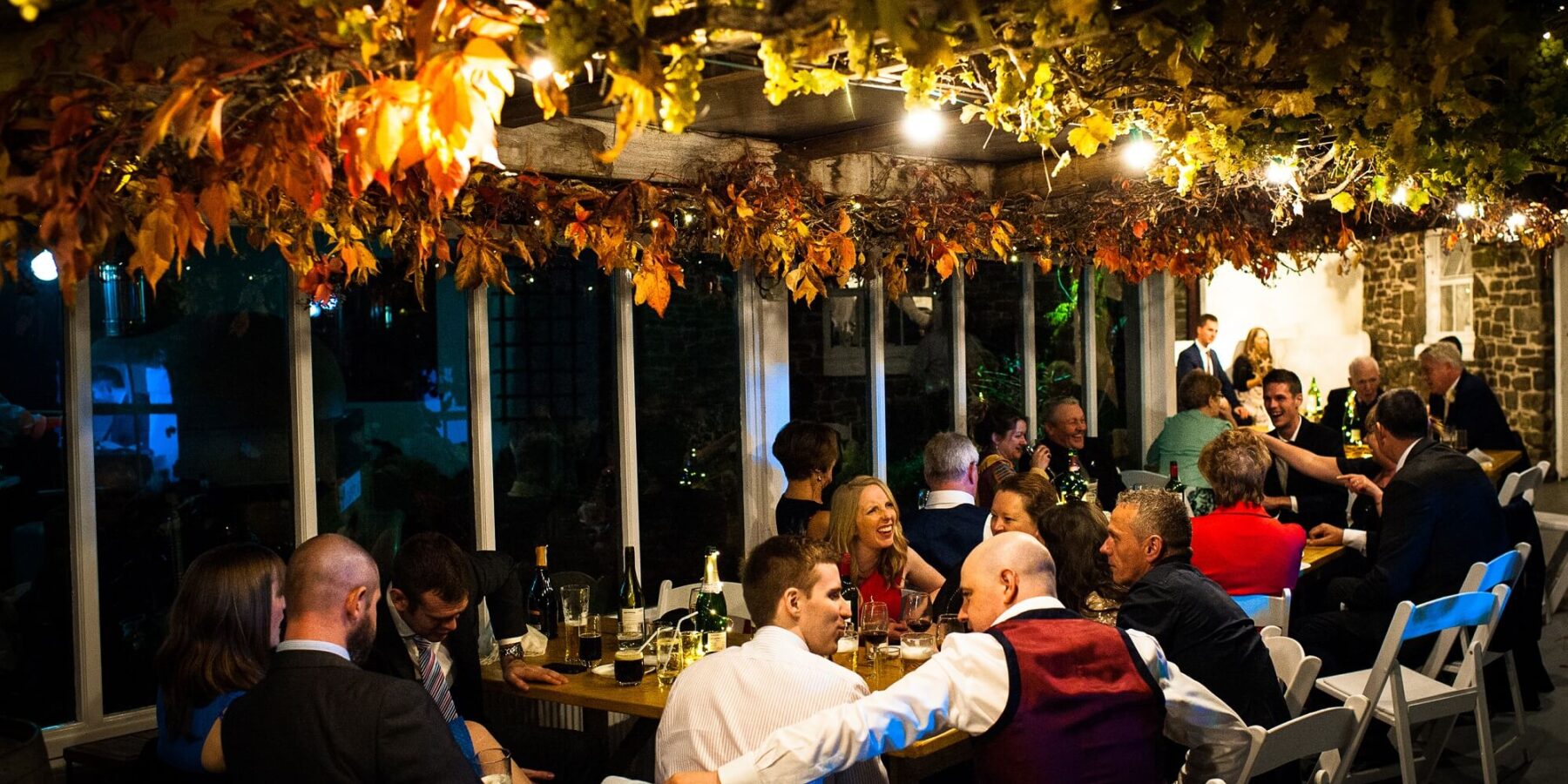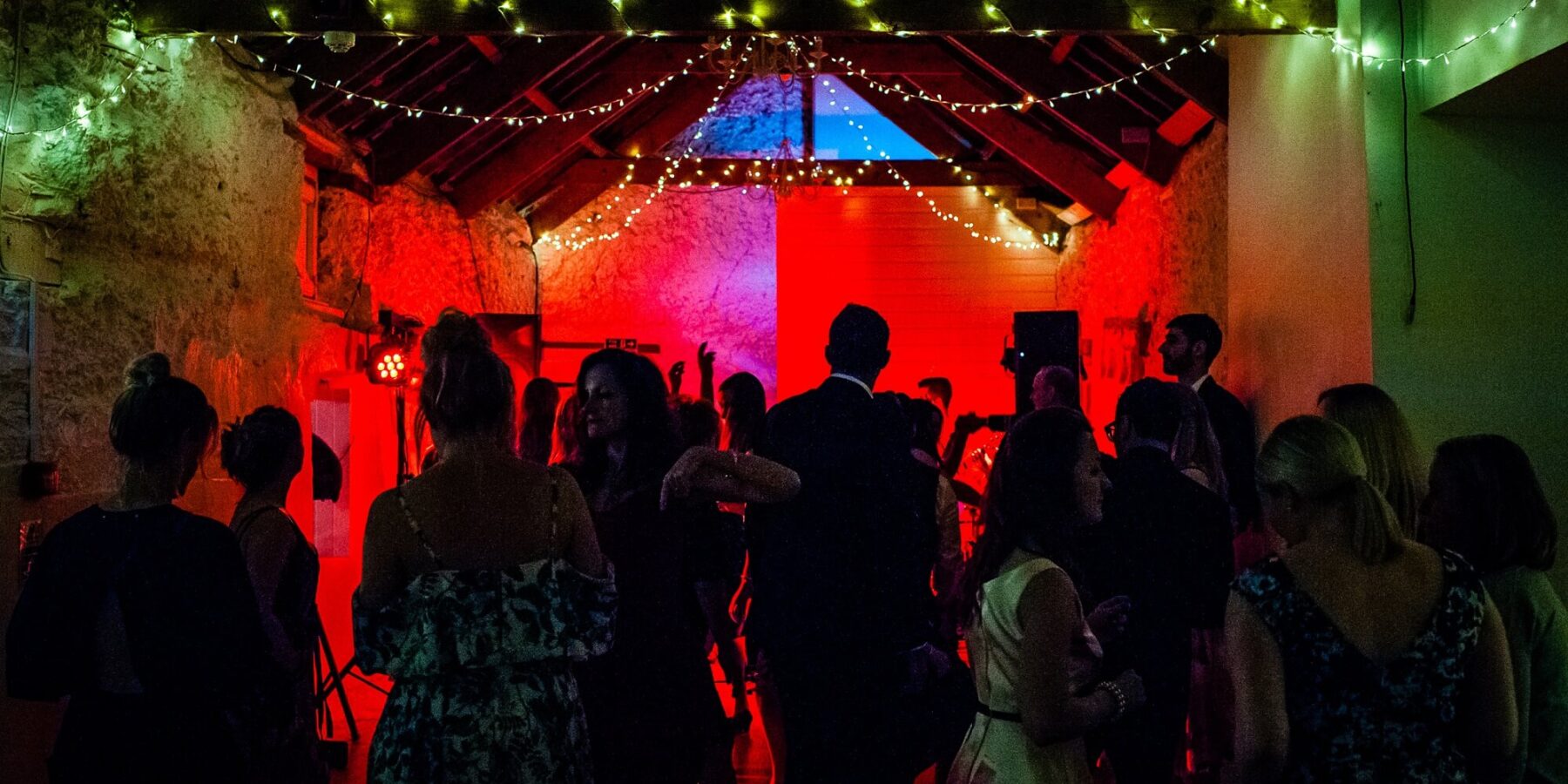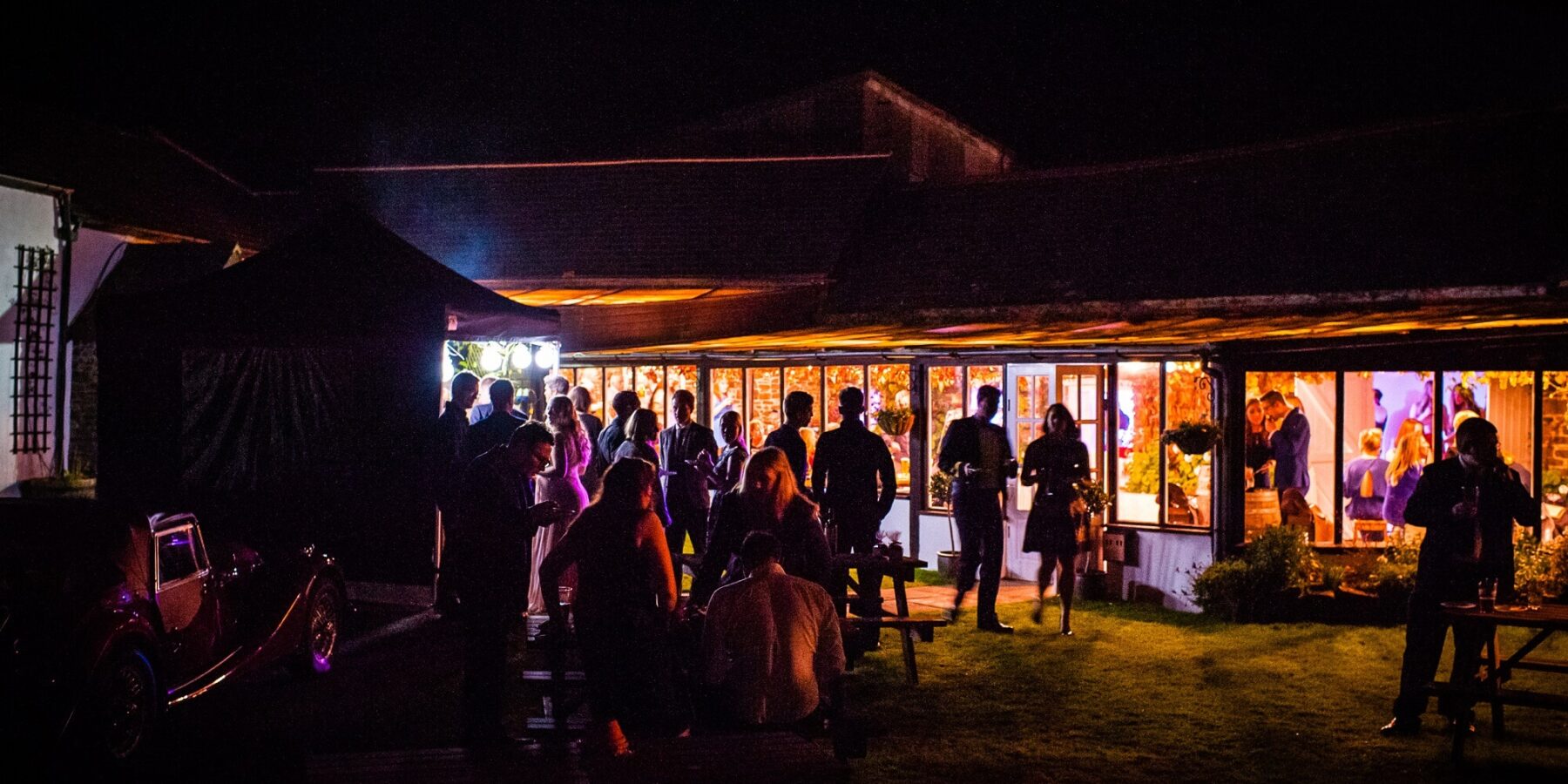 October 2016
You can see lots more lovely photos of Laura and Jim's wedding in our gallery here.
Laura and Jim live in Tavistock, Devon, and had a beautiful autumnal wedding at The Old Barn. They shared the details – and wonderful pics – of their big day with us …
What made you choose The Old Barn?
We were on a strict budget, and the most important thing about the day was getting a place that was lovely, but that could fit the number of people we needed, which was a real struggle in South Devon closer to where we live. To have up to 100 for the ceremony and more in the evening, without having to add a marquee, was nearly impossible, and we didn't really want to go down the hotel route as we didn't want to be forced to have specific food and décor. Also, it was important to us that the ceremony and reception were all in one place, as we wanted guests to be able to relax completely throughout the day.
Was it important to you that you could take care of lots of the details yourself here?
It was really important for us to have a DIY venue – we wanted to be able to put our own stamp on it, and would have found this difficult in a venue where things are dictated to you. We ended up with the perfect day for us!
Did you have a large budget?
We originally had a budget of £12k, but ended up spending closer to £16k … Jim was deployed while I was planning the day, and it just grew! It was worth every penny though. We could have cut back slightly, but I'm really glad we did everything the way we did.
What sort of feel were you aiming for for the day?
The aim was really for the day to be timeless. I want to look back at the photos in 50 years, and for it to still feel relevant. We both love travelling, so we picked out some pieces with Jim's Navy influence, but didn't want it to be a military wedding in its entirety. The aim was for it to be simple and elegant, which I think we achieved.
What did you wear?
Jim wore his uniform, and looked as handsome as ever! My wedding dress was Mori Lee Gardiner. I thought I wanted a really simple wedding dress, as am not really one for sparkles, but I ended up with lace detail with crystals, a crystal belt and buttons down the back of the dress. My favourite part of the dress was the embellished crystal cap sleeves, which I absolutely adored. It was ivory and gold, so a really warm colour and perfect for autumn.
Tell us about the actual ceremony …
The ceremony was the bit of the day I was most apprehensive about, as it's the one thing that you don't really have control over, but I needn't have worried. The registrar was absolutely lovely, very friendly and had a lovely calming nature, whilst it didn't feel too serious. As I walked down the aisle, it was amazing to see all of our friends and family in that beautiful conservatory with the string quartet playing, it really was a special moment. I think the photos sum it up, it was just such a happy ceremony! Very light hearted and just a wonderful moment that we'll both cherish for the rest of our lives. So amazing to be able to share the moment with everyone who we loved in one room, which was the most important thing for us in the day.
What about your food and drink?
I knew from the moment I met Helen and Aimee from H&A Catering that they were exactly what we were looking for. The food was amazing, and they did exactly what we wanted. We had canapes served straight after the wedding, which went down a treat. We loved the idea of having a full sit down dinner, but didn't want it to feel too formal, and didn't want people to be limited in their choice of food. H&A suggested sharing platters in the middle of the table, and then people could help themselves. We had antipasti to start with – houmous, breads, stuffed peppers and cured meats. Mains was a 'winter barbecue' with marinated brisket, chicken, lamb chops, sausages, halloumi, roasted peppers and sides of patatas bravas, cous cous and salad. It was absolutely delicious, and catered for everyone. We had a lemon cheesecake with coulis and ice cream for dessert, and used the cheesecake as our wedding cake, which was fantastic as nothing went to waste. Then in the evening, the wood fired pizzas went down a treat, with them being made to order.
What about entertainment/music?
We used Premier Musicians, who provided a string quartet for the ceremony and drinks. They do a really wide variety of music, and we opted for a selection of modern tracks – they even played the Game of Thrones theme tune! I walked down the aisle to them playing Stevie Wonder's For Once in my Life and we walked out to Queen's A Crazy Little Thing Called Love.
I Love Amp then played an acoustic set in the afternoon in the bar area before dinner, which was really relaxed.
I Love Amp then also absolutely killed it in the evening! They played a wide range of music from Uptown Funk to Valerie, and then did a medley which I honestly think was one of the best parts of the day. Jim and I were jumping around surrounded by all of our friends whilst the medley included Killing in the Name and Rolling.  The barn was full, and it became more or less a mosh pit which was absolutely brilliant. Jim and I were hoisted on to the shoulders of our friends, who are a bunch of legends! It was just an amazing evening!
What was the best part of the day for you, or the thing you loved most about it?
It's really hard to pinpoint what was the best part of the day. From actually saying 'I do', to dancing with all of our friends and family, it was truly special. One of my favourite moments was our first dance: we weren't paying attention to anyone else, I barely even noticed anyone.
What did your guests think of the dodgems?
We highly recommend them to anyone hiring the venue! It's a really good way to break up any downtime in the day, and was a real talking point. Lots of fun for everyone!
Are you glad you had the day you did?
Absolutely, we wouldn't have changed a thing.
Did you feel well taken care of by The Old Barn team?
From the moment we met Joss, it was clear that she had our best interests at heart. She's so personable, and really cares about your day. The team were fantastic in the run up, and on the day were also amazing. One of the talking points of the day was that the characters from Star Wars happened to be in the adventure park that day [The Milky Way].  Joss had gauged our personalities by that point, and realised how funny we'd find it, so had all of the characters gate crash after the family photographs were finished. The first I realised was Darth Vader being at the end of the traditional Naval Sword arch with a light sabre, at which point we descended into giggles. A hilarious touch to the day! The team were fantastic before, during and after and we can't thank them enough. I find it quite hard to let go of things, but didn't care on the day as I knew that Joss had everything covered. It makes a huge difference to have a team you can trust.