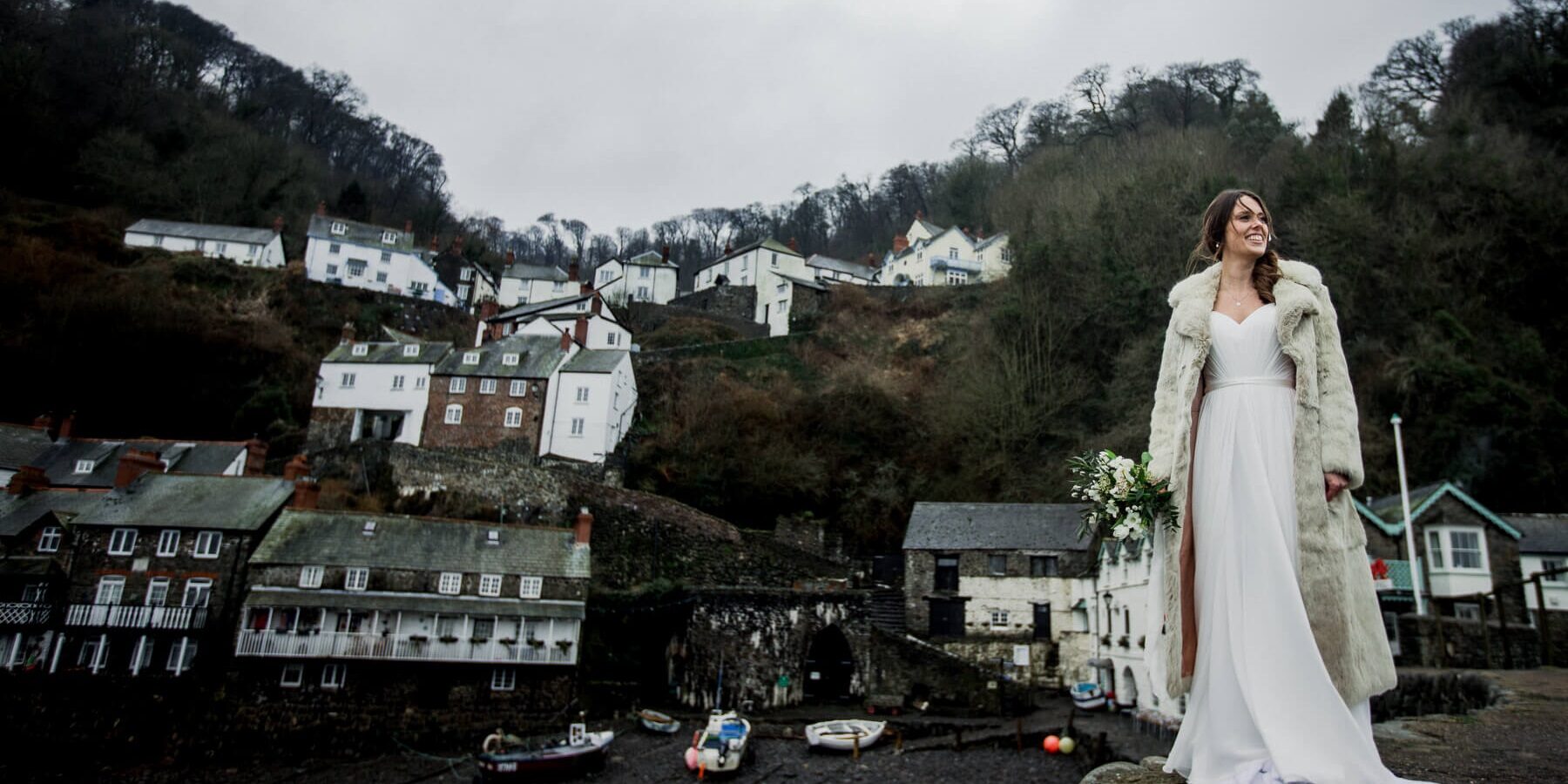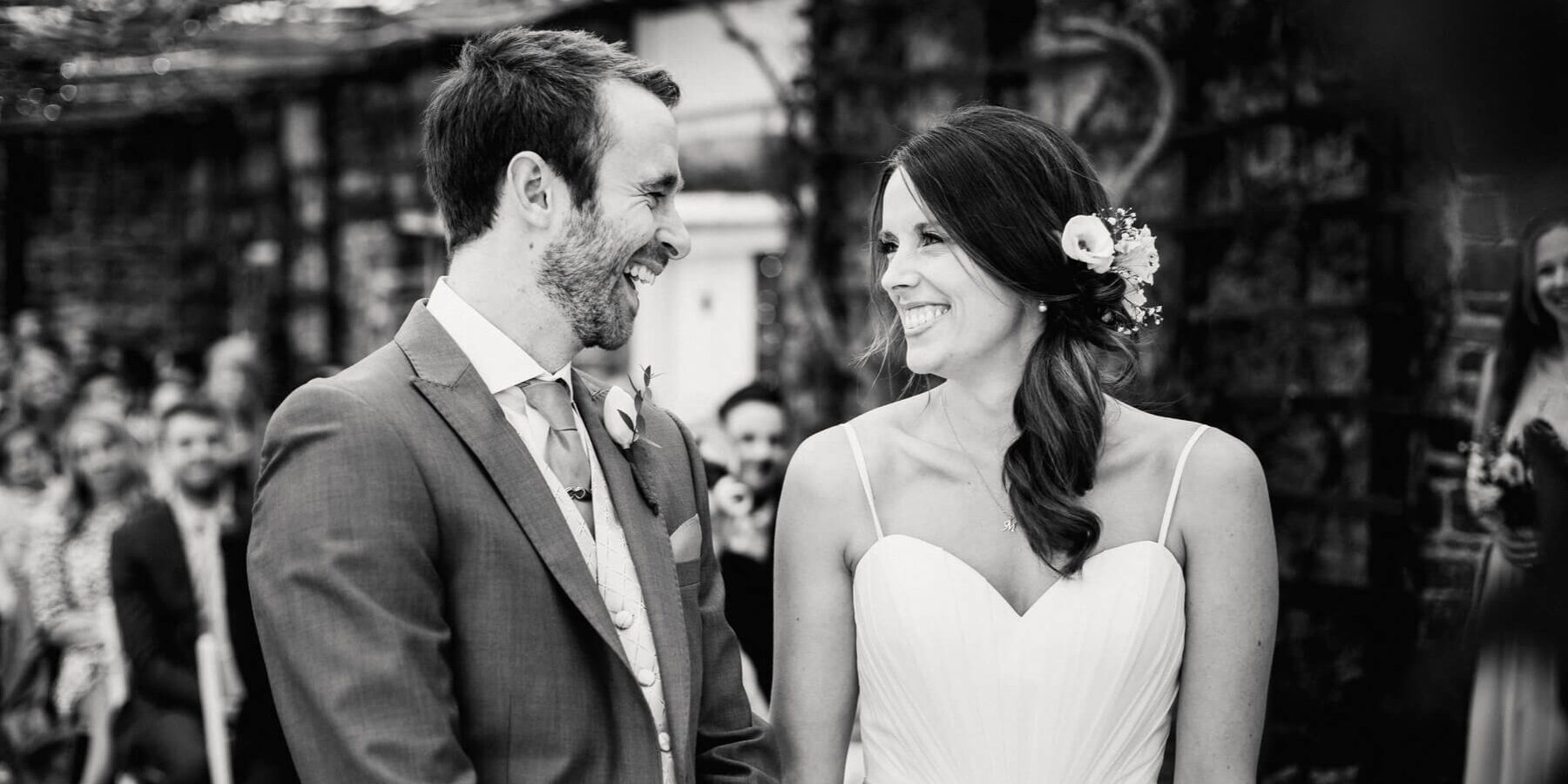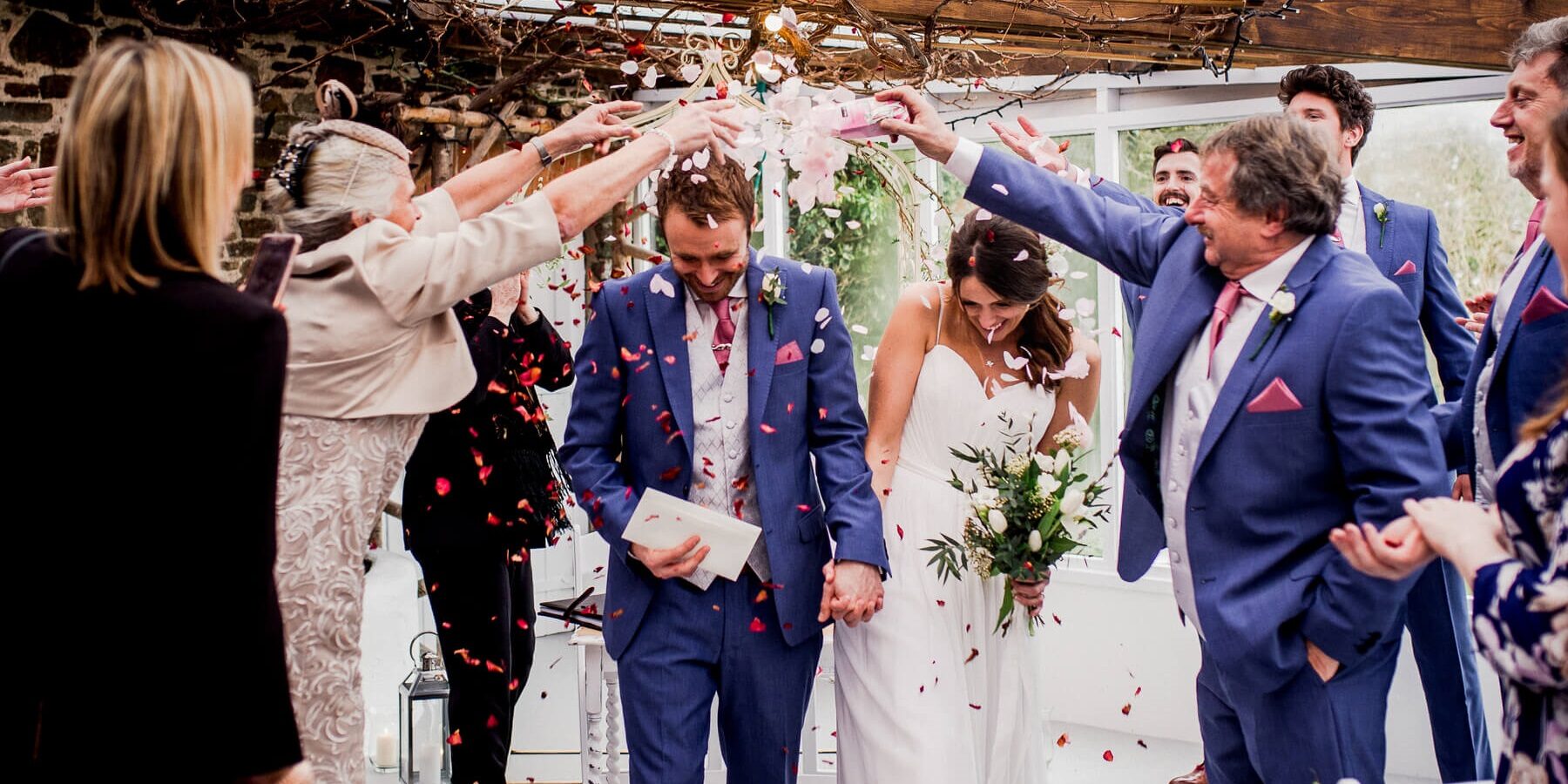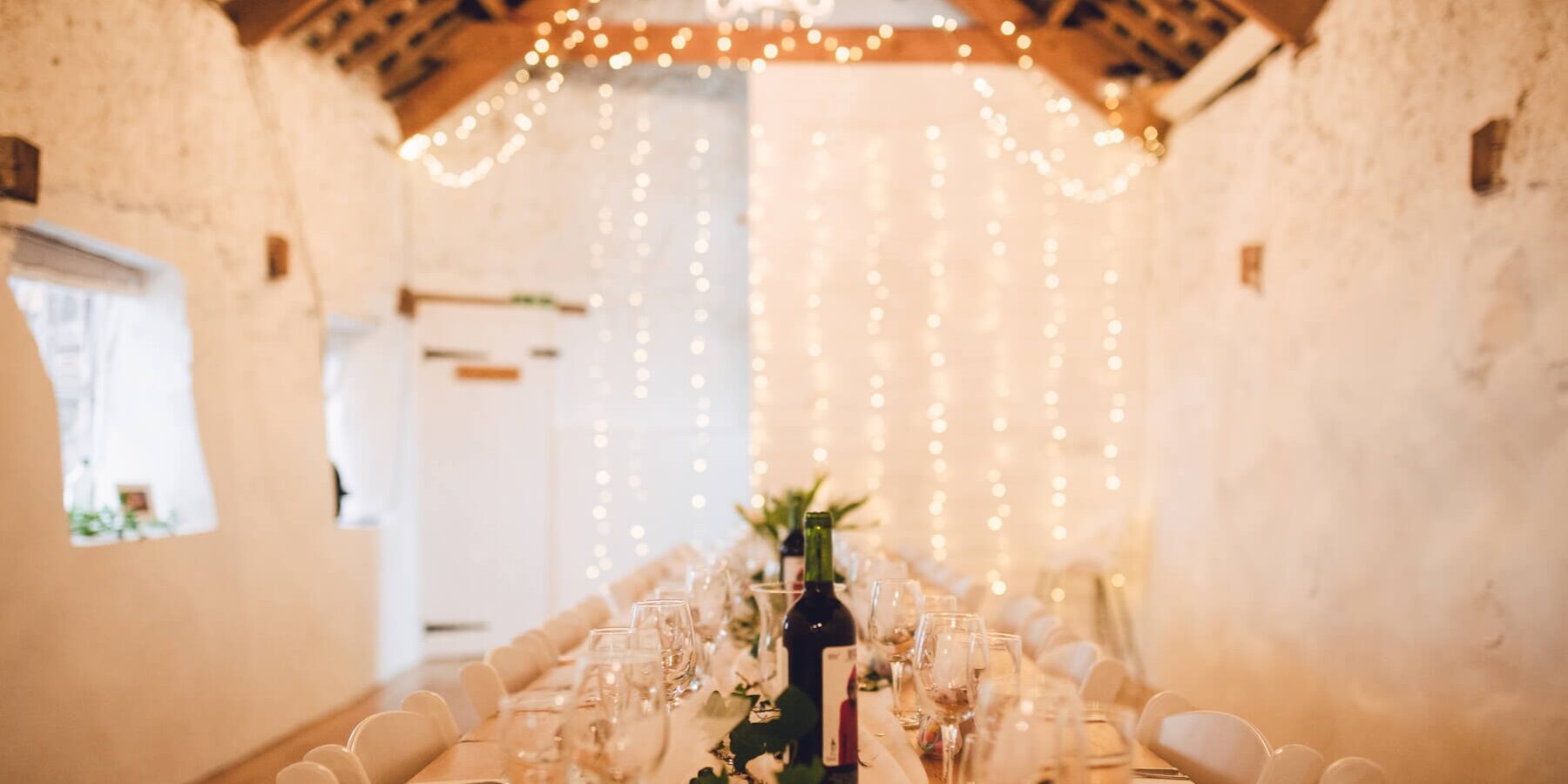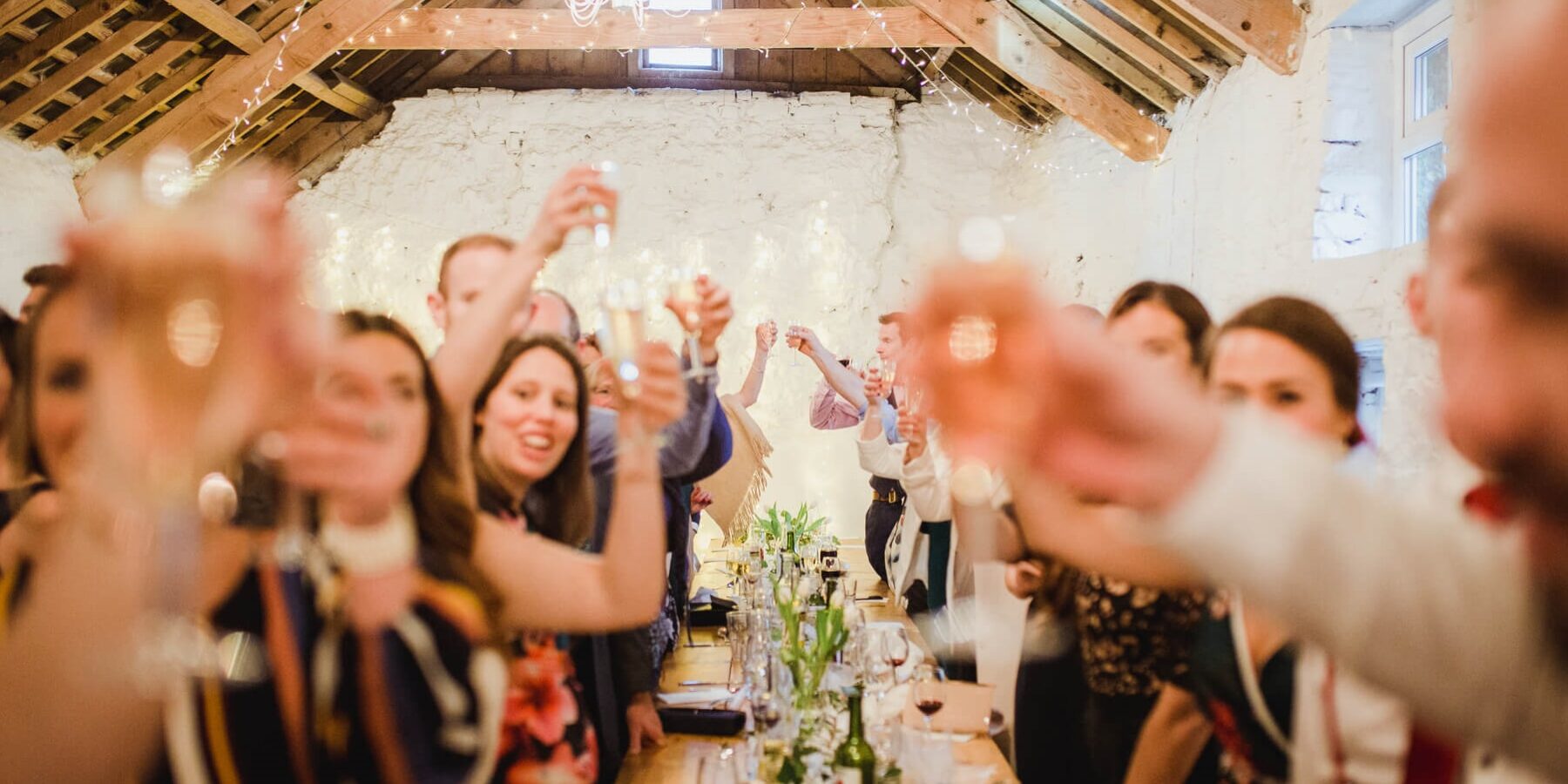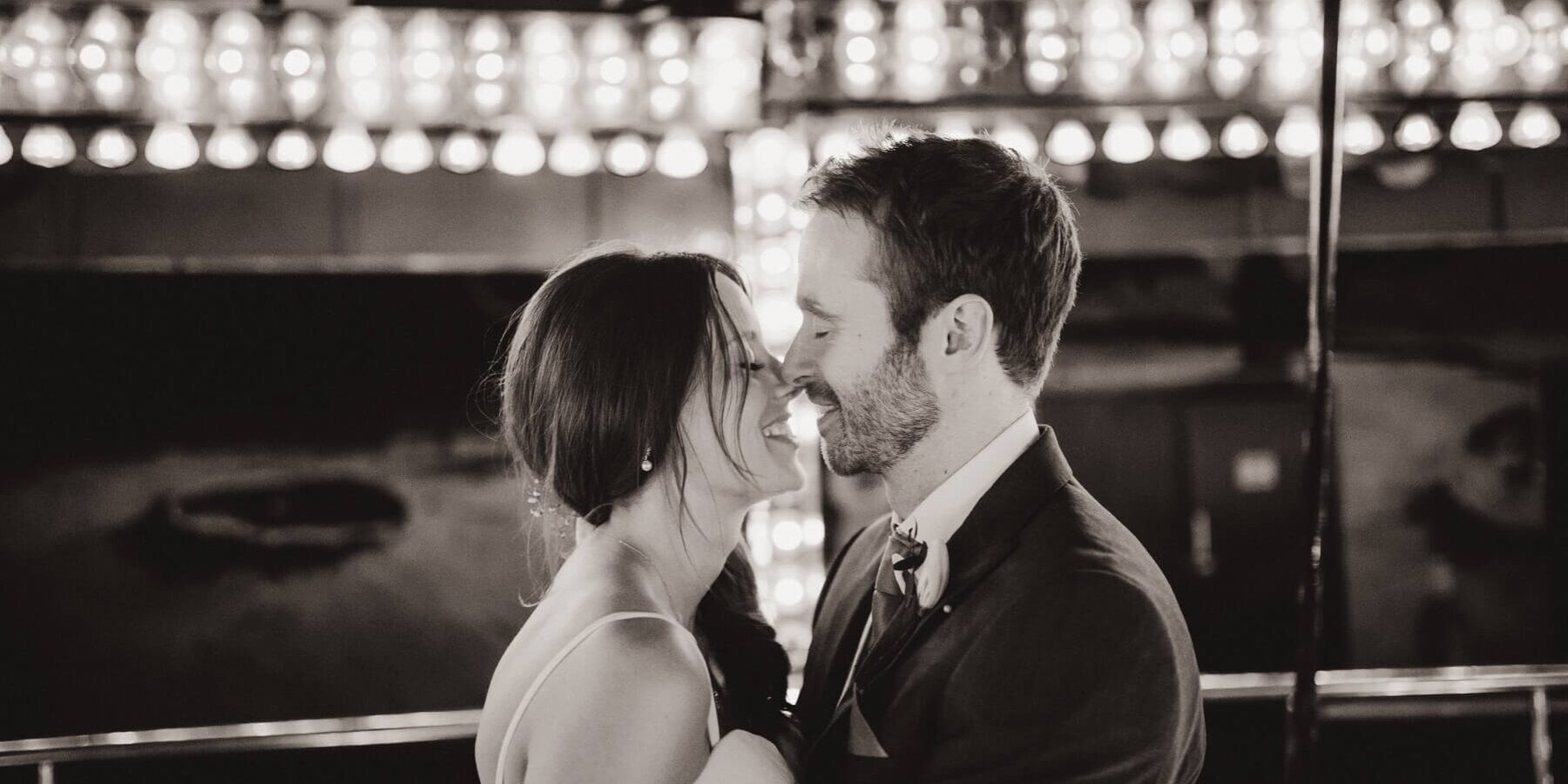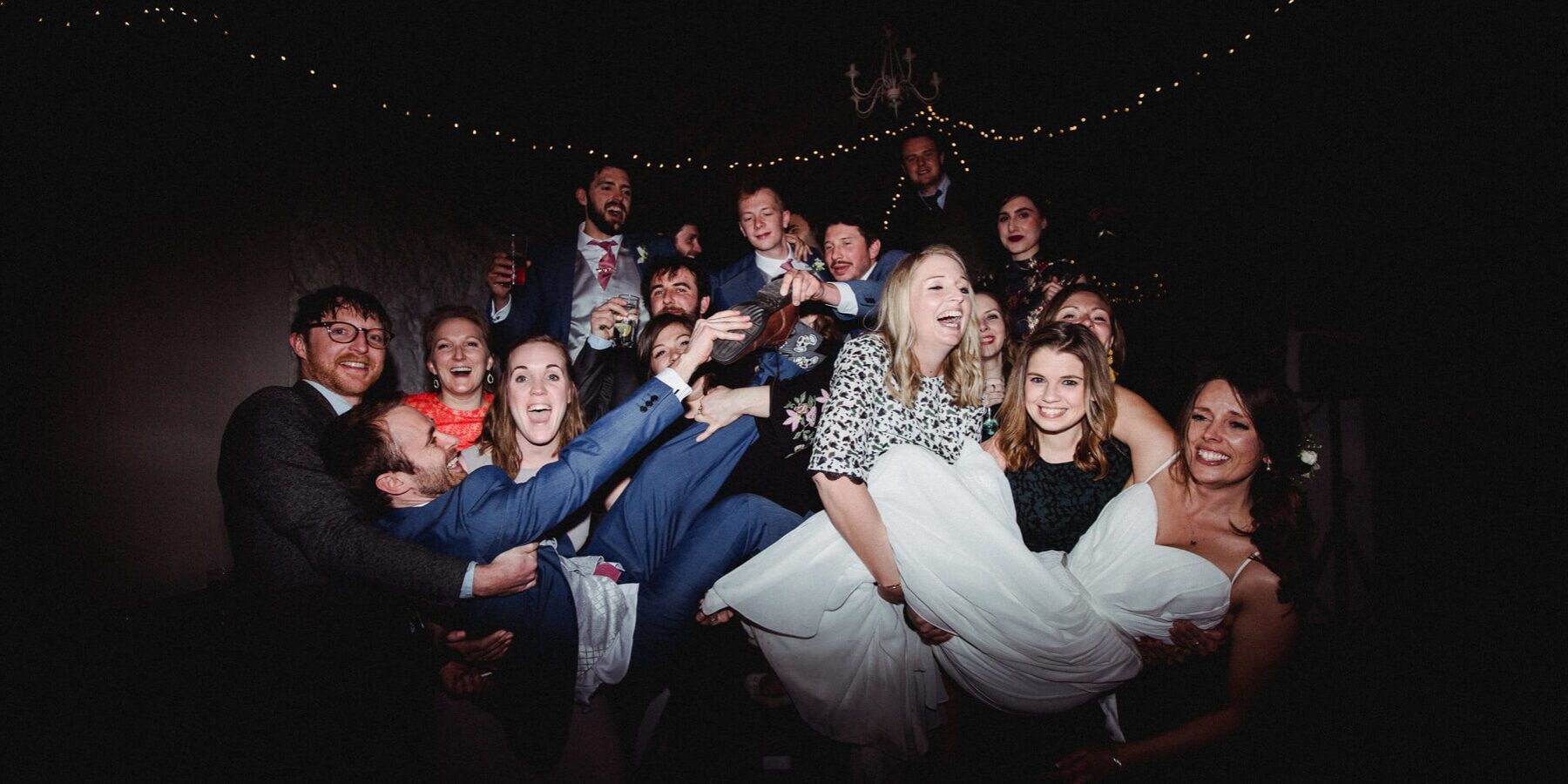 You can see lots more photos of Marcus & Michaela's wedding, and other weddings
held at The Old Barn, in our gallery here.
Michaela and Marcus are both 31, and travelled to North Devon for their wedding from Poole in Dorset. They met at uni 11 years ago and got engaged in new Zealand a few days before Christmas 2016. Both now work in health care.
What did you like about The Old Barn initially?
We were looking for a barn so that it could be a little less formal, but the ones we saw within our budget were very rustic, and some half outdoors, which just wouldn't have been suitable for a March wedding! When we found The Old Barn we really liked the simple and natural style which meant we really didn't need to do too much decoration as it didn't need it.
Also, we'd liked the idea of having a wedding abroad to have everyone together for more than just a day but didn't want to ask people to fly.  We decided that a weekend away in England would work well, and North Devon is such a beautiful spot we thought it would be great place for that. There were some nice places to stay very close to the venue and we ended up booking a group of cottages that could house nearly 60 people with a pool so was a nice weekend away and it offered all that we wanted.
Was it important to you that it was a DIY venue – i.e. you could do lots of it yourself?
Yes. We did some calculations and found that any venue that offered a drinks or food "package" per guest very quickly put us out of our budget unless we significantly reduced our guest numbers.  We then realised we needed a DIY venue and The Old Barn gave us great flexibility to choose who we wanted and to not choose from a set list.
Did you have a large budget?
We were very lucky as our parents helped out significantly with the cost of the wedding. I think our final costs were about £10,000, which was very good for about 100 guests, compared to other venues and options.
What sort of atmosphere were you aiming for the day?
We wanted to keep it very simple, relaxed and natural so we used minimal decorations, a few fairy lights, candles and lanterns. We used a lot of foliage on the tables and chairs and rustic boxes and white fabric around.
What did you wear?
I wore a very simple Heidi Hudson dress, which was not at all suitable for the very cold weather we ended up having! Luckily my mother in law had a big coat that worked well so we could get some pics outside without freezing.
Tell us about the actual ceremony …
The ceremony was amazing just because it actually happened! We unfortunately had our wedding just after the "Beast from the East" hit England with some of the worst snow we have had in many years.  This caused so many problems including the registrars being able to get to us, which made us very close to cancelling the whole day.  Luckily my father in law was able to pick them up and The Old Barn team did everything they could to make it happen.  The ceremony in the conservatory ended up being amazing and the pics look beautiful even though there was significant stress the day before and we had quite a few people that unfortunately couldn't make it.
What about your food and drink?
Marcus' parents live in Spain so they were able to buy all of the alcohol from there and bring it over, saving us a lot of money – and I think they enjoyed the tasting process! We did a few pouring jugs of G&T and Sangria, with beers and wine and bubbles for the meal – we loved that we could do this ourselves.  We used Buen Apetito to caterer for the whole day – canapes, big paella dishes and a BBQ for evening food for a great price. Unfortunately they got hit badly by the weather, but did manage to make it just in time; I don't even know how they made it but they did such a great job, and the food was amazing.
As they couldn't bring many staff due to the dangerous driving conditions The Old Barn team were amazing, helping out, pouring drinks, serving canapes and organising the food. They  did a great job of making everything look like it had gone to plan!
What music did you have?
We really wanted live music, so we booked a band called The Choons. They were so good, and had lots of people dancing all night.
What was the best part of the day for you?
The best part is that it went ahead!! We did love the bumper cars and we kept it a secret from everyone and so it was so nice to see everyone's faces when they saw them! When we heard the park was closed due to the bad weather the first thing we asked is can we still have the bumper cars! They were such good fun, and we have had so many great comments about them. It's definitely something people remember and something a little bit different.
Are you glad you had the day you did?
Yes! It was a great day, and even with all the problems I think the actual day went really well – plus the lovely surroundings at The Old Barn and Clovelly made some lovely pictures.
Did you feel well taken care of by The Old Barn team?
I don't think we can ever thank the team at The Old Barn enough for everything they did for us to make sure the wedding went ahead.  The months leading up to the wedding they were so helpful, responding to all my silly questions, and advising us on many things.  The day before the wedding they went above and beyond: they were contacting back up caterers and photographers, they dealt with the registrars to ensure we could actually get married and I'm sure they did a million other things that I don't even know about just to help it all go ahead. Joss and the team worked so hard on the day, co-ordinating with the caterers, to make everything go to plan and doing so much of the work themselves! It was 100% all of their efforts that made the day go so smoothly and make it so enjoyable and if you're to have any issues on your wedding day (hopefully not!) it's so valuable to have a team like this around. They were amazing!!